Aces Take Two Against Bees in Divisional Battle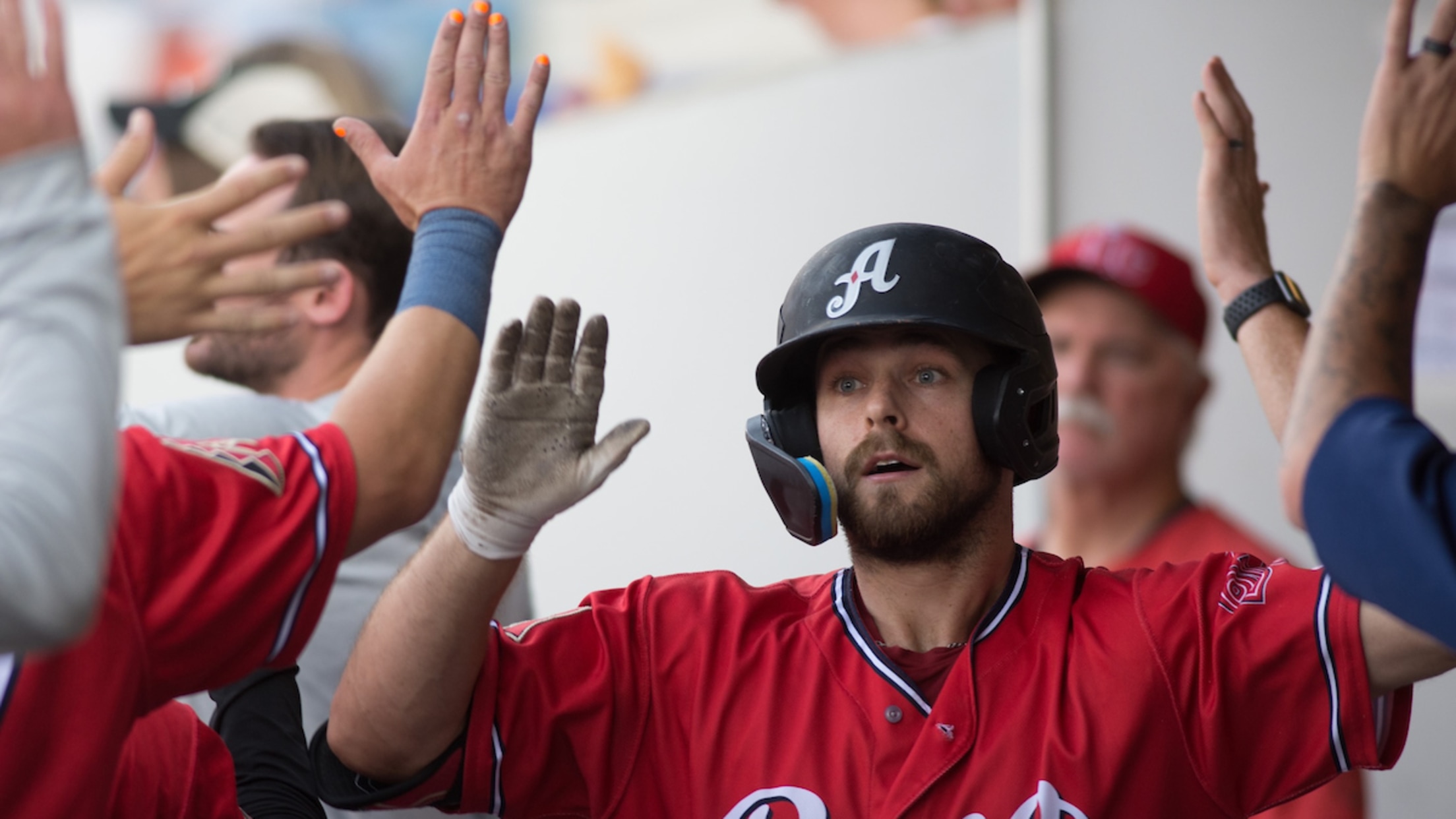 The Reno Aces finished their nine-game homestand with a six-game series against the Salt Lake Bees, Triple-A affiliate of the Los Angeles Angels. Out of the six games, the Aces earned two wins against the Bees. Reno continues to sit atop the Pacific League West Division with a 2.5-game lead
The Reno Aces finished their nine-game homestand with a six-game series against the Salt Lake Bees, Triple-A affiliate of the Los Angeles Angels. Out of the six games, the Aces earned two wins against the Bees. Reno continues to sit atop the Pacific League West Division with a 2.5-game lead over the Las Vegas Aviators, Triple-A affiliate of the Oakland Athletics.
Trailing 5-0 in the fourth inning, the Aces' starting nine continued to chip away at Salt Lake's lead and scored six unanswered runs en route to a 6-5 win over the Bees Friday night. Stone Garrett ended the game in the bottom of the ninth with a walk-off sacrifice fly to right to score Cooper Hummel. Edwin Uceta earned his fifth win of the season with a clean ninth inning and registered a strikeout.
Drey Jameson's stellar seven innings of one-run ball fueled Reno's 2-1 win against Salt Lake Saturday night. Seth Beer opened Reno's scoring in the second inning with a 425-foot solo blast to deep center for an early 1-0 Aces lead. Tied at one apiece in the fifth inning, the Aces went ahead when Jancarlos Cintron scored on a fielder's choice for a 2-1 advantage. Kevin Ginkel slammed the door in the ninth with a clean inning and struck out a batter for his ninth save of the season.
ACES HIGH
Cooper Hummel: Batted .400 (8-for-20) in five games against Salt Lake with three extra-base hits, three RBI and four runs scored.
Dominic Fletcher: Hit .550 (11-for-20) with six extra-base hits and a run scored in five games.
Corbin Carroll: Started all six games and hit .272 (6-for-22) with a homer and four RBI and two runs scored.
Wilmer Difo: Batted .261 (6-for-23) in six games with a homer, four RBI and three runs scored.
Drey Jameson: (W, 3) 7.0 IP, 1 ER, 4 H, 3 BB, 4 K's in one start.
Kevin Ginkel: (SV, 9) 2.2 IP, 0 H, 0 ER, 1 BB, 3 K's in two relief appearances.