Aces Unveil New Copa de la Diversion Identity, Micheladas de Reno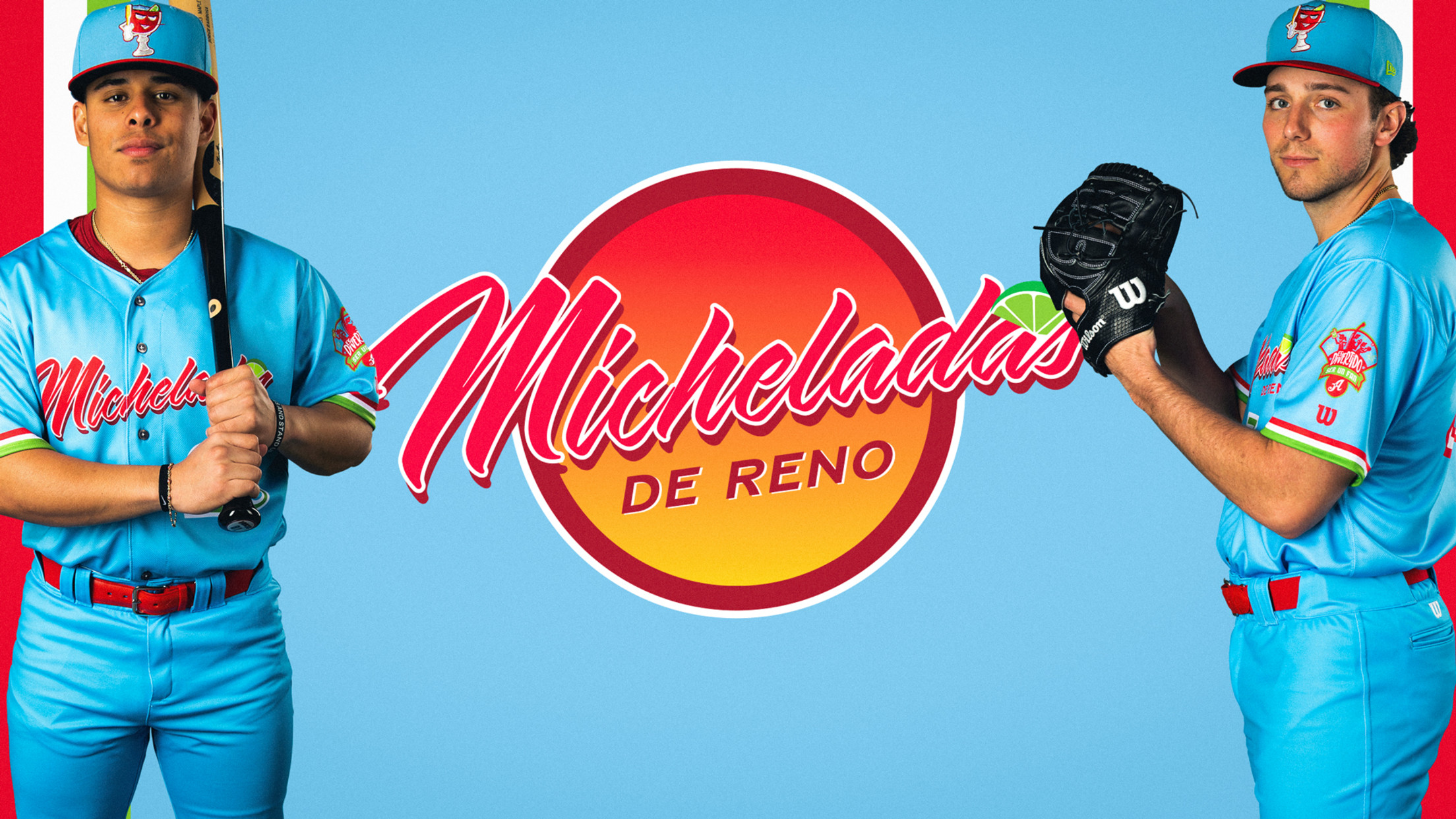 RENO, Nev. – As Minor League Baseball enters its fifth year of the Copa de la Diversion initiative, the Reno Aces have refreshed its identity for the upcoming season in a colorful and thirst-quenching way as the club unveiled the Micheladas de Reno presented by RTC Washoe, KOLO 8 News
RENO, Nev. – As Minor League Baseball enters its fifth year of the Copa de la Diversion initiative, the Reno Aces have refreshed its identity for the upcoming season in a colorful and thirst-quenching way as the club unveiled the Micheladas de Reno presented by RTC Washoe, KOLO 8 News Now, and JUAN 101.7 FM today.
Originating in Mexico, a Michelada is a beer and tomato juice-based drink, but the variations of how the cocktail is constructed range vastly from region to region. Micheladas have been embraced across the Biggest Little City as the drink's bold appearance and flavor represent Hispanic culture's vibrant and fiery aspects. This variety of recipes embodies the diversity of Minor League Baseball and Latinx culture.
"We are excited to see the fans' reaction with the next evolution of the club's Copa de la Diversion brand when the Micheladas de Reno take the stage at Greater Nevada Field for the first time," said Reno Aces General Manager & COO Chris Phillips. "When Micheladas was first brought up as an idea, we thought it was a fun and distinct way to celebrate and embrace the culture and values that resonate within Northern Nevada's Hispanic/Latino community."
The Micheladas de Reno logo and wordmark were designed by Reno Aces' creative director Blake O'Brien.
The ballplayers will be wearing custom-designed light blue and red caps with baby blue uniforms with the jersey featuring a vivid "Michelada-Red" script boldly across the chest and including red, white, and green trim on the sleeves. They will also be wearing matching light blue pants along with red belts and socks to complete the look.
Micheladas de Reno merchandise will be available at the Reno Aces Team Store beginning today and can be purchased online at www.renoaces.com. Fans can learn more about the Micheladas and view scheduled games by visit MicheladasdeReno.com.
Fans will be able to enjoy the Micheladas de Reno throughout the season as the first game the team will don the moniker will be on Cinco de Mayo, Friday, May 5th, as the team squares off against the Round Rock Express, Triple-A affiliate of the Texas Rangers, with the first pitch set for 6:35 p.m and postgame fireworks presented by ITS Logistics.
The Reno Aces are slated to open the 2023 season at Greater Nevada Field on Friday, March 31st, against the Las Vegas Aviators, Triple-A affiliate of the Oakland Athletics. Single Game tickets are on sale now via RenoAces.com, the Greater Nevada Field Ticket Office, or by texting "TIXX" to 21003. Season Memberships are available via RenoAces.com, texting "MEMBER" to 21003, or calling (775) 334-7000.
-ACES-