Adolph Homers for Third Straight Night, CC Clinches Series W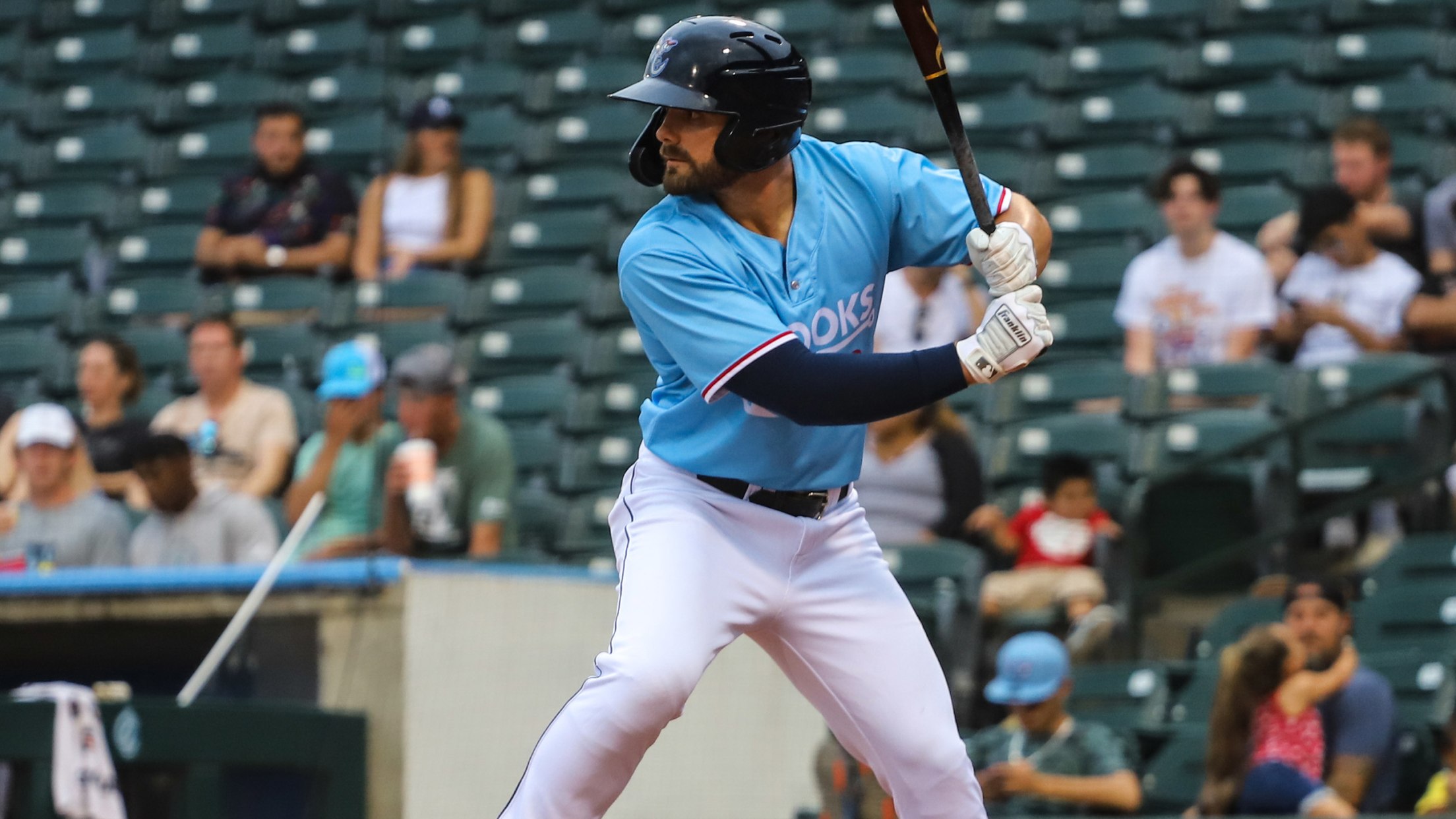 Ross Adolph is batting .452 with two doubles, two triples, five home runs and 14 RBIs in his last 13 games (Daniel Reiner)
SAN ANTONIO – Ross Adolph continued his tear Saturday night, cracking a two-run double and solo home run as Corpus Christi captured a series win over San Antonio with a 6-3 decision before 4,224 fans at Wolff Stadium. The Hooks have won three in a row and five of their
SAN ANTONIO – Ross Adolph continued his tear Saturday night, cracking a two-run double and solo home run as Corpus Christi captured a series win over San Antonio with a 6-3 decision before 4,224 fans at Wolff Stadium.
The Hooks have won three in a row and five of their last six.
Buoyed by a five-run second, lefty Jonathan Bermudez and Tyler Brown, making his Double-A debut, limited the Missions to two singles over the first eight innings. Bermudez survived five walks by stranding the bases loaded twice.
Brown struck out six while hurling four frames of one-run ball.
After scoring seven times in the fifth inning on Friday, CC sent 10 men to bat in the second against southpaw Jerry Keel on Saturday. Singles by David Hensley, Scott Manea and Matthew Barefoot were backed by doubles from Adolph and Corey Julks, who has now hit safely in 18 of his last 20 games.
Adolph made it 6-0 in the fourth by belting his third home run in as many nights. Dinger No. 10 on the season left the bat a 109 MPH and cleared the 16-foot wall in right-center.
Ross Adolph continues to mash.

A 2-run double in the 2nd and this laser to right in the 4th. Exit velo: 109 MPH@radolph07 has homered in each of the last 3 nights. And make it a .450 average with 14 RBIs in his last 12. pic.twitter.com/jfYKN5X5Si

— Corpus Christi Hooks (@cchooks) August 8, 2021
Adolph is now batting .452 with two doubles, two triples, five home runs and 14 RBIs in his last 13 games.
Right-hander Brett Daniels takes the ball for the Hooks Sunday night as the club tries to win four in a row for the first time this year. First pitch 6:05.