Allard's gem, Lien's walkoff gives M-Braves twin bill sweep
M-Braves, Barons play 20 total innings in Friday's doubleheader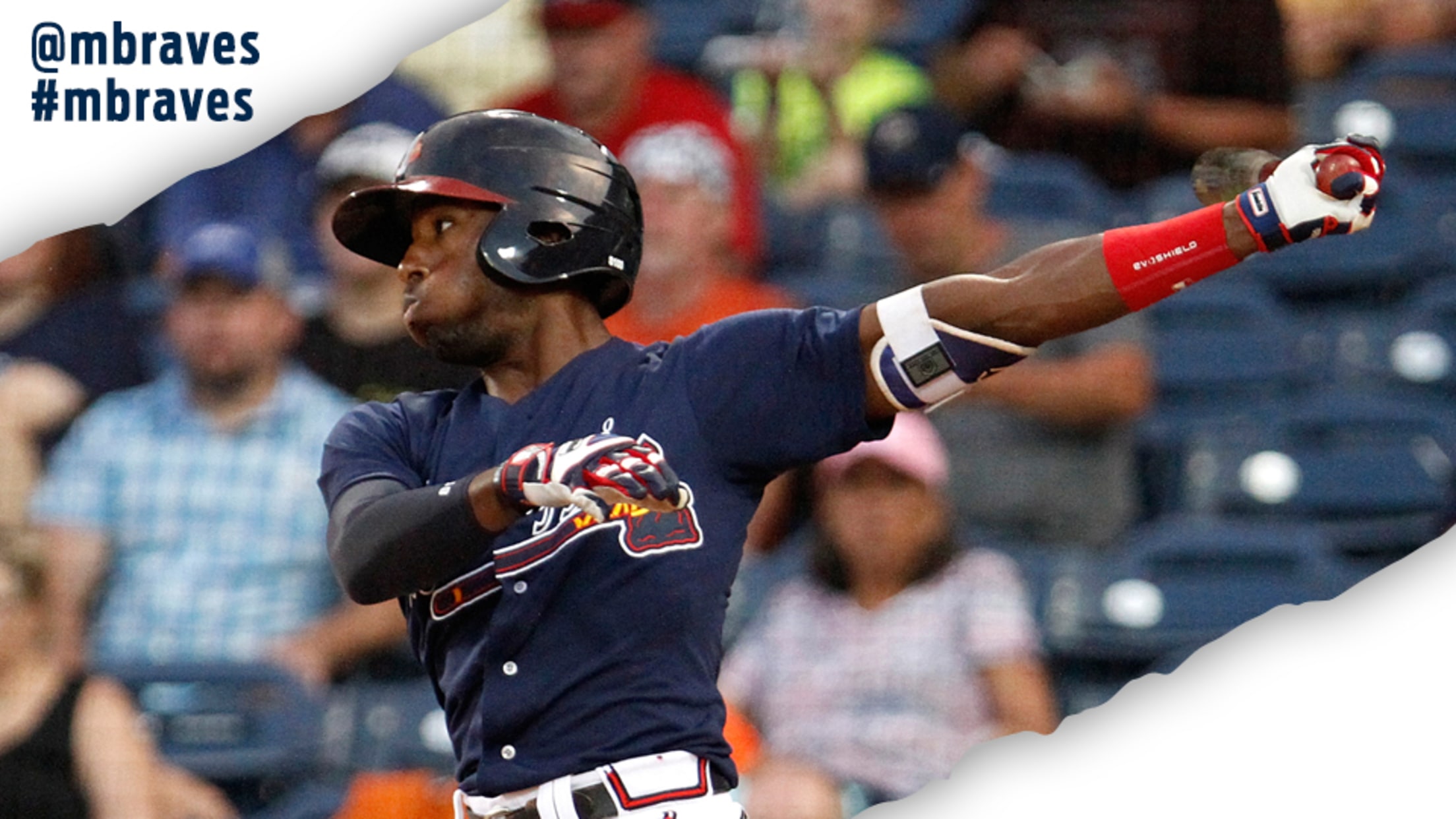 PEARL, MS -- Kolby Allard tossed a one-hit shutout to lead the Mississippi Braves to a 3-0 victory in game one, and Connor Lien delivered the walkoff single in the bottom of the 13th inning of game two to lead the Braves to a 4-3 victory over the Birmingham Barons
PEARL, MS -- Kolby Allard tossed a one-hit shutout to lead the Mississippi Braves to a 3-0 victory in game one, and Connor Lien delivered the walkoff single in the bottom of the 13th inning of game two to lead the Braves to a 4-3 victory over the Birmingham Barons and sweep the twin bill at Trustmark Park Friday night.
Allard (8-11) tossed a one-hit shutout in game one, walking one and striking out five in a seven-inning complete game, to notch his eighth victory of the season.
In game one, the M-Braves took a 1-0 lead in the second when Alex Jackson ripped an inside-the-park home run to center. In the fifth, Keith Curcio singled and stole second. He took third on a throwing error by the catcher before scoring on Tyler Neslony's RBI-single. The M-Braves scored its final run via the long ball as Joey Meneses blasted a solo shot in the sixth to make it a 3-0 game.
M-Braves starter Mike Soroka tossed six solid innings in game two of the doubleheader. Soroka held Birmingham to one earned run on three hits while fanning seven batters through six innings before exiting the game with a 3-1 lead.
Mississippi took a 2-0 lead in the second inning of game two when Travis Demeritte singled and scored on a two-run home run off the bat of Jackson. Birmingham responded in the third, cutting the Braves lead to 2-1. Danny Mendick singled with two outs and scored on a Jose Vinicio triple to right field.
In the fourth, Jackson and Jonathan Morales both walked to get things started. Curcio later delivered a RBI-single to center, extending the M-Braves lead to 3-1.
Mauricio Cabrera came on in relief to work the seventh, allowing the Barons to tie the game at 3-3 and force extra innings after the scheduled seven. Courtney Hawkins walked and scored on a Zach Collins double to center. Trey Michalczewski immediately followed with another double to right, plating the tying run before Cabrera struck out the final two batters to end the frame.
In the bottom of the 13th, Connor Joe struck out but reached first on a wild pitch by the pitcher. Jonathan Morales then reached on a throwing error by the third baseman, putting runners at the corners with one out before Lien delivered the walk-off infield single to secure the Braves 4-3 victory.
Corbin Clouse (3-4) worked the final two innings to pick up the win. Thaddius Lowry (3-4) came on in the 13th and suffered the loss.
In game three of this five-game series, the M-Braves send LHP Tyler Pike (0-9, 4.72) to the hill against Barons LHP Tanner Banks (3-7, 5.50). First pitch is scheduled for 6:00 PM. Gates open at 4:00 PM.
GAME 1
Birmingham: 0 R 1 H 1 E
Mississippi: 3 R 5 H 0 E
W: Kolby Allard (8-11)
L: Jordan Guerrero (7-12)
Time: 1:35
GAME 2
Birmingham (52-83): 3 R 7 H 1 E
Mississippi (56-79): 4 R 6 H 0 E
W: Corbin Clouse (3-4)
L: Thaddius Lowry (3-4)
Time: 4:04
Attendance: 2368