Altoona Curve Announce Game Times for 2022 Season at Peoples Natural Gas Field
Schedule includes the return of special Education Days at PNG Field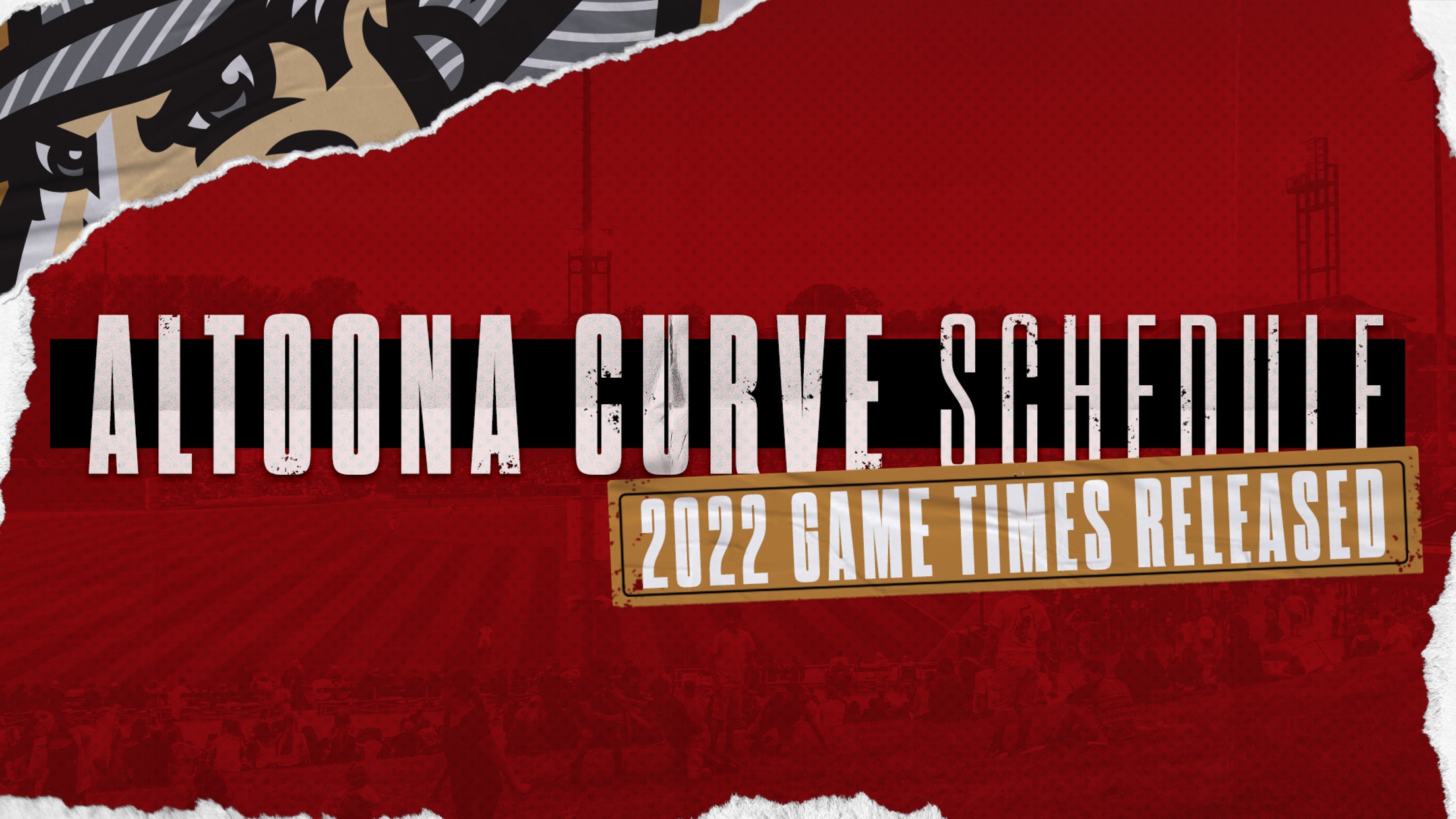 CURVE, PA – The Altoona Curve are pleased to announce game times for all games slated for the 2022 season at Peoples Natural Gas Field. "The 2022 season is shaping up to be one of the most fun seasons in franchise history," said Curve General Manager Nate Bowen. "By sharing
CURVE, PA – The Altoona Curve are pleased to announce game times for all games slated for the 2022 season at Peoples Natural Gas Field.
"The 2022 season is shaping up to be one of the most fun seasons in franchise history," said Curve General Manager Nate Bowen. "By sharing our game times for the '22 season today, many groups planning their events at the ballpark can solidify their dates and book their preferred seating during the off-season."
New for the 23rd season of play at PNG Field is that all night games, regardless of weekday, will begin at 6:00 p.m. The schedule includes the return of Education Days, special mid-week games that are played during the day, as well as several early season weekend games beginning at 4:00 p.m.
"We are really excited to bring back our education and camp day games in 2022. We enjoy seeing all the groups come out for those dates and sharing our baseball curriculum guide with their local schools," said Curve GM Nate Bowen.
To access a full 2022 schedule with game times, click here. Game times are subject to change.
For tickets or more information about Curve Baseball, visit AltoonaCurve.com, call 877.99.CURVE or stop by the PNG Field box office. Additionally, the Stockyard Team Store is open Monday-Friday from 9 a.m. to 5 p.m., during every home game and online 24/7/365.