Another One-Run Game Doesn't Go Tides Way in Loss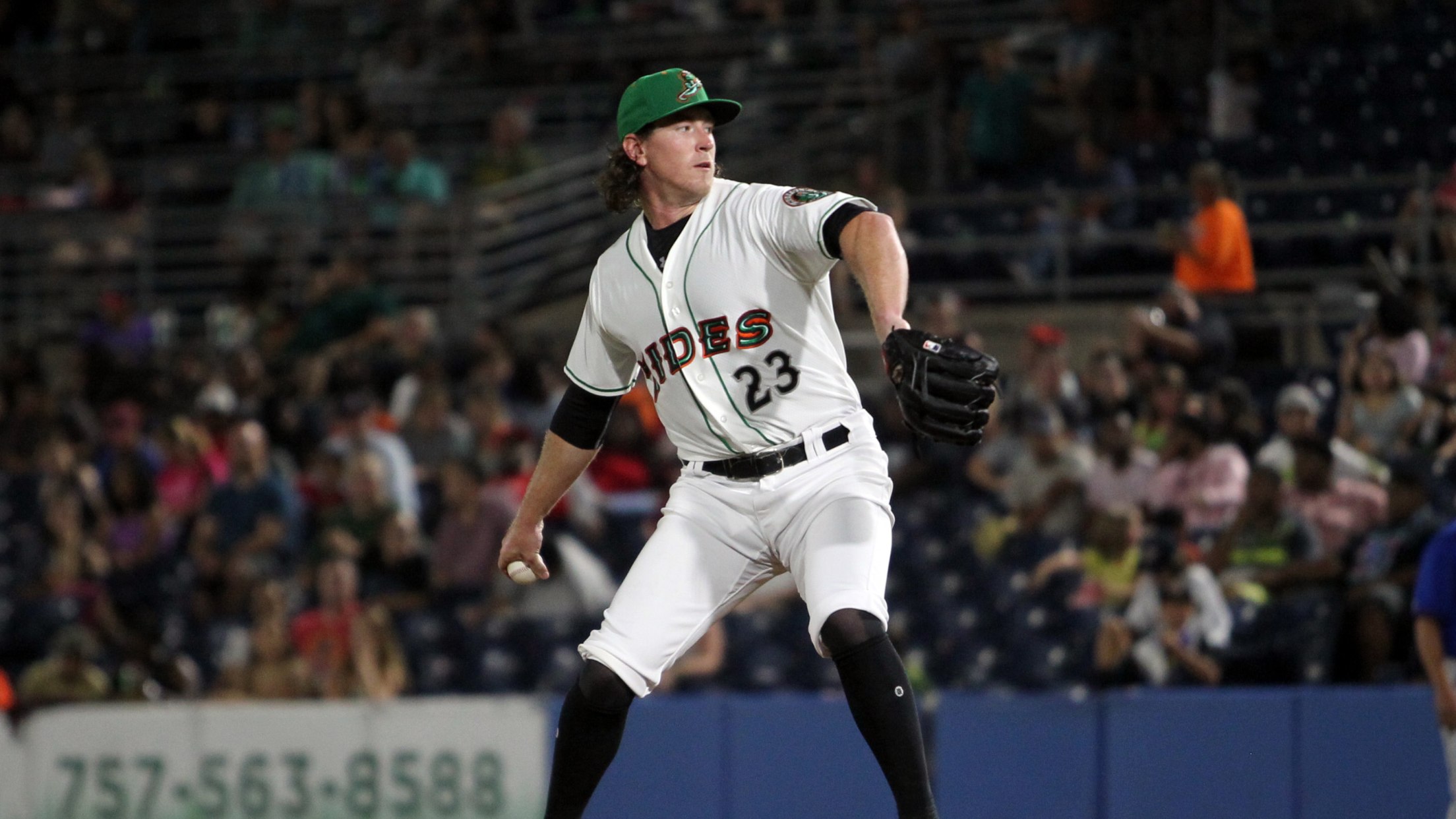 (Scott Sears)
The Norfolk Tides hosted the Charlotte Knights at Harbor Park on Tuesday to open the series. This will be the last time the Knights come to Harbor Park this year, with the Tide's season ending in early October. The Tides were unable to win over the Jumbo Shrimp as they
The Norfolk Tides hosted the Charlotte Knights at Harbor Park on Tuesday to open the series. This will be the last time the Knights come to Harbor Park this year, with the Tide's season ending in early October. The Tides were unable to win over the Jumbo Shrimp as they lost, 1-0.
The Tides missed an opportunity to score after leaving the bases loaded in the first inning. They had Adley Rutschman, Rylan Bannon, and Tyler Nevin on base with only one out but were held after the Knights quickly struck out the, Robert Neustrom, and fouled out Pat Valaika.
The Knights hit three straight singles in the second to score after they had runners on the corners with only one out. Yermin Mercedes, Zack Collins, and Micker Adolfo each hit a single, as Adolfo's single brought home Mercedes for his 12th RBI of the year.
The Tides had another chance in the eighth inning, but they left the bases loaded again. A single by Zack Jarrett, and two walks by Richie Martin and Rylan Bannon, loaded the bases but Tyler Nevin couldn't capitalize as he flew out for the last out of the inning. The Tides got two on base in the ninth inning, but a fly out and a double-play by the Knights ended the game, with the Knights winning.
Tides starter Mike Baumann received the loss, although he retired 12 straight batters after he gave up a run in the second. He didn't walk any and struck out seven batters total, one short of his season-high. He gave up five hits, but only allowed one to score as he held the Knights scoreless through four straight innings since.
The Tides didn't allow a single walk to the Knights. The Tides used four pitchers in the game: Baumann, Konner Wade, Adam Plutko, and Thomas Eshelman who combined for nine strikeouts. This is the third consecutive game that the Tides have not allowed a walk. The last time the Tides went three straight games without a walk was from August 2-4 against the Durham Bulls.
Lefties seem to be the Tides weakness as they are 5-17 against teams who started them. The Tides have gone 3-10 at home against left-handed pitchers this year, which is not good considering that they have to face the Knights, who have two more lefties as probable starters for this homestand.
The Tides will be playing a doubleheader to start the month of September. They will be facing the Charlotte Knights again, as the first game will start at 5:05 p.m. In-between games of the doubleheader, the Tides will be celebrating the life of the team's all-time winningest manager Ron Johnson by inducting him in the Tidewater Baseball Shrine.