Aparicio's 2 Homers Win Game 2 for 'Dads
Crawdads Split Doubleheader with Aberdeen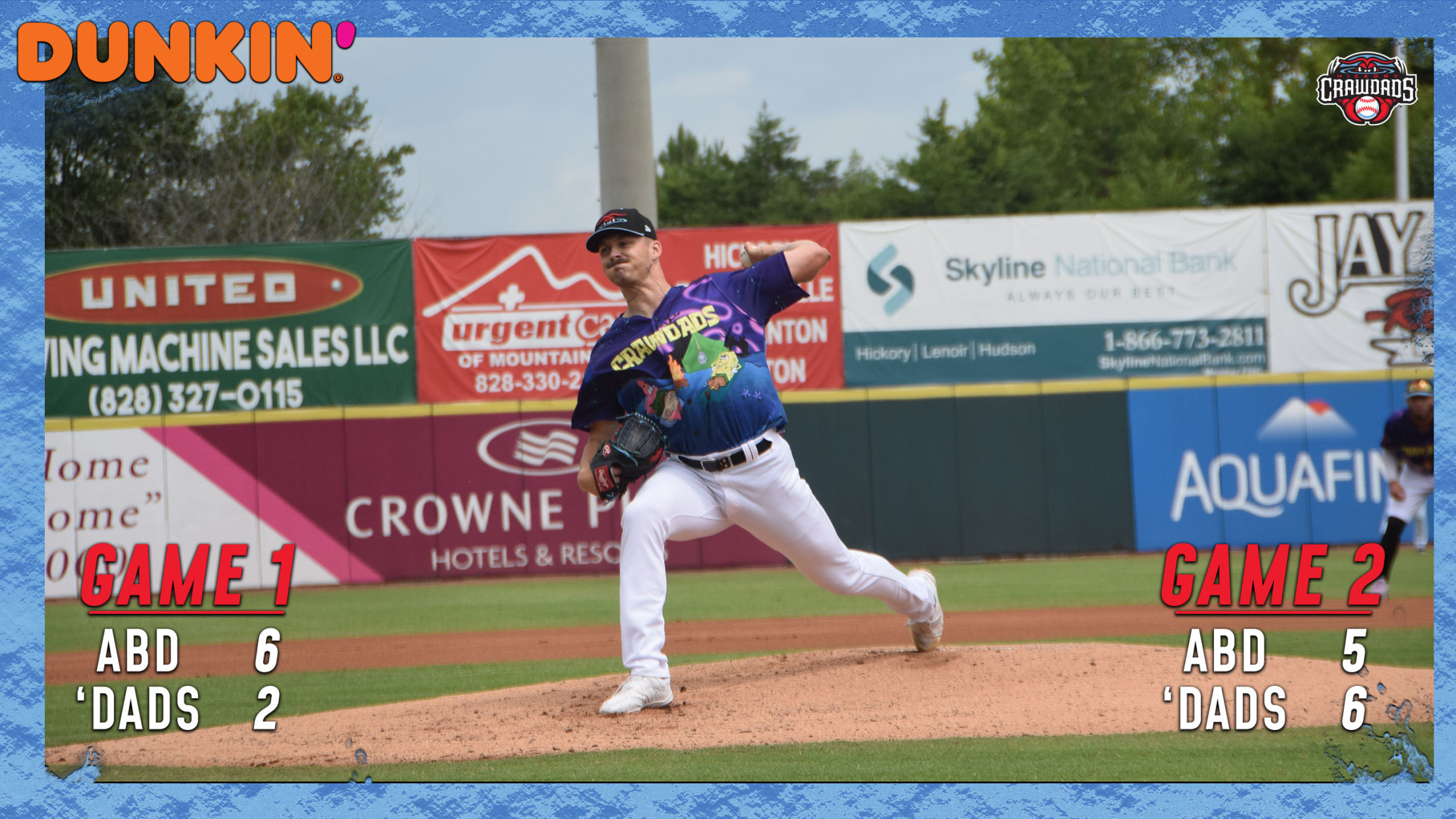 Hickory, NC- The Crawdads split Sunday's doubleheader against the Aberdeen IronBirds. They lost the first game 6-2 but rallied in the second to win 6-5. The afternoon began with the resumption of Saturday night's game in the third inning. The 'Dads were leading 1-0 thank to a homerun by Justin
Hickory, NC- The Crawdads split Sunday's doubleheader against the Aberdeen IronBirds. They lost the first game 6-2 but rallied in the second to win 6-5.
The afternoon began with the resumption of Saturday night's game in the third inning. The 'Dads were leading 1-0 thank to a homerun by Justin Foscue.
The IronBirds scored two in the third to take the lead. Both runs were charged to Saturday's pitcher Avery Weems as he had allowed them on base before the game was suspended. Grant Wolfram, who began the day on the mound, pitched 4.1 innings. He allowed three runs (two earned), gave up four hits, walked three, and struck out eight. Joe Corbett entered the game following Wolfram and gave up a homerun on his first pitch, making the score 6-1 in favor of the IronBirds.
The 'Dads got a run across in the bottom of the ninth. Jake Guenther doubled and moved to third on a single by Pedro Gonzalez. The Crawdads were unable to make up any more ground in the first game, falling 6-2.
In the second game, the Crawdads jumped on the IronBirds for three runs in the second inning. Trey Hair drew a walk and Miguel Aparicio hit his eighth homerun of the year to give the 'Dads a 2-0 advantage. Jake Guenther kept the rally going as he drew a walk. Isaias Quiroz moved him to second on a ground out. Jared Walker brought Guenther home with a double off the right field wall.
Crawdads starting pitcher Tai Tiedemann tossed three scoreless innings before turning the ball over to Nick Starr, who struck out three in the fourth.
Justin Marsden surrendered four runs in the fifth to put the 'Dads behind 4-3. Lefty Josh Smith gave up another run in the sixth to make the deficit two.
In the bottom half of the inning, the Crawdads rallied to retake the lead. Blaine Crim singled and Trey Hair was hit by a pitch to put two on for Aparicio. Aparicio delivered, sending a fly ball to right for his second homerun of the game.
Jean Casanova tossed a scoreless seventh inning to lock down the game for the 'Dads and pick up his fifth save of the year.
The Crawdads will hit the road for the next week before returning to the Frans on Tuesday, July 27th for a six-game series against the Greenville Drive.