App State to Play February Series in Hickory
Mountaineers Series Set for February 17-19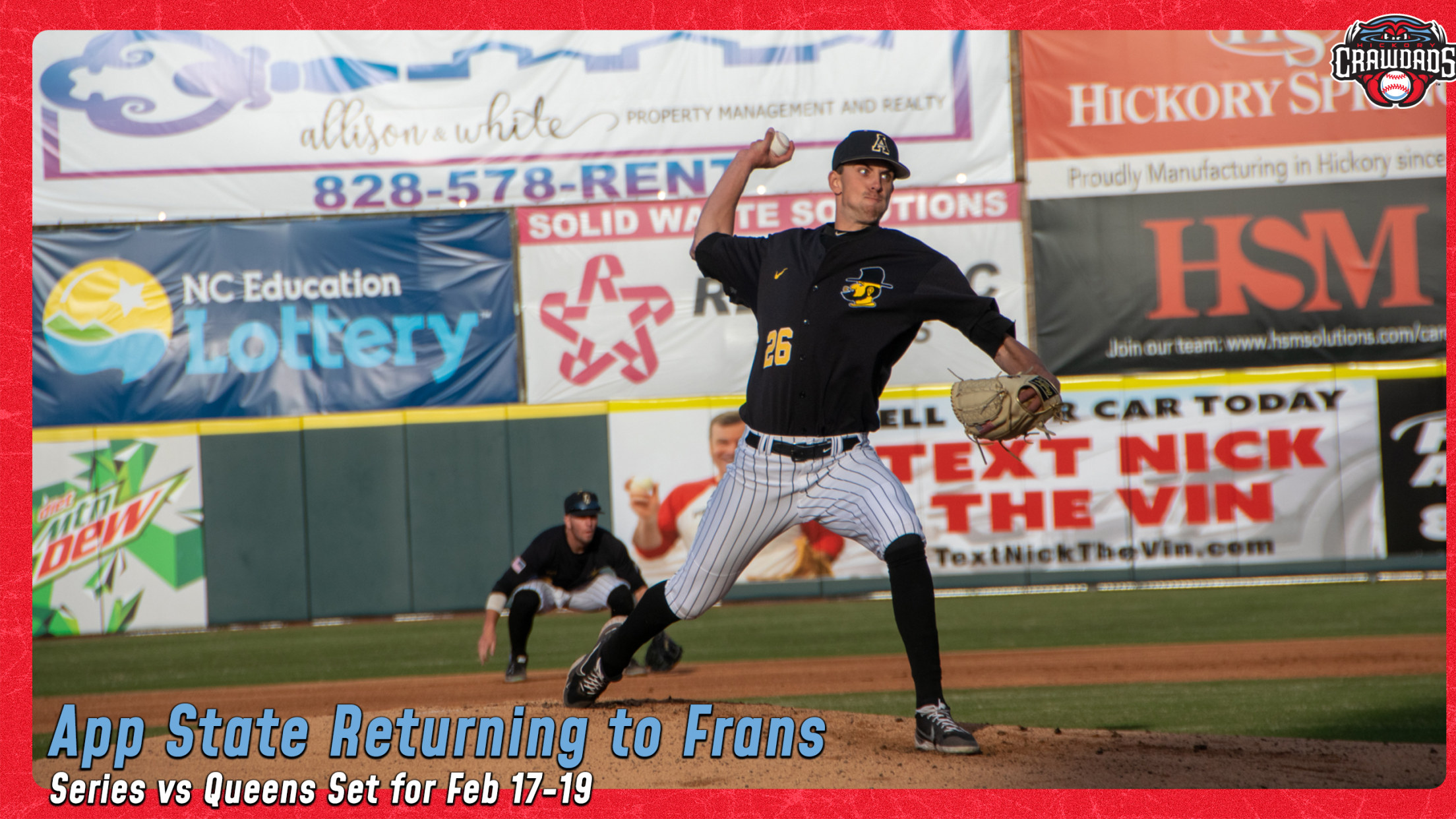 Hickory, NC- The Appalachian State University baseball team is returning to LP Frans Stadium next month as they take on Queens University of Charlotte for a three-game set. The games are scheduled for Friday, February 17th at 5pm, Saturday, February 18th at 1pm, and Sunday, February 19th at 1pm. Gates
Hickory, NC- The Appalachian State University baseball team is returning to LP Frans Stadium next month as they take on Queens University of Charlotte for a three-game set.
The games are scheduled for Friday, February 17th at 5pm, Saturday, February 18th at 1pm, and Sunday, February 19th at 1pm. Gates will open an hour before first pitch. App State will be the home team for the series.
Tickets are on sale now for the games. General admission tickets are $10. App State and Queens University of Charlotte students, faculty, and alumni can get $6 tickets with a school ID.
Weekend packages, which include a ticket to all three games, a weekend parking pass, and an App State tee shirt, are available for $50.
The concession stand and café will be open with a limited menu. Parking will be $5 per car.
Groups and suites are available for the game. To reserve your group, please call the 'Dads front office at (828) 322-3000.