Aquino, Bats Secure First Series Win of 2021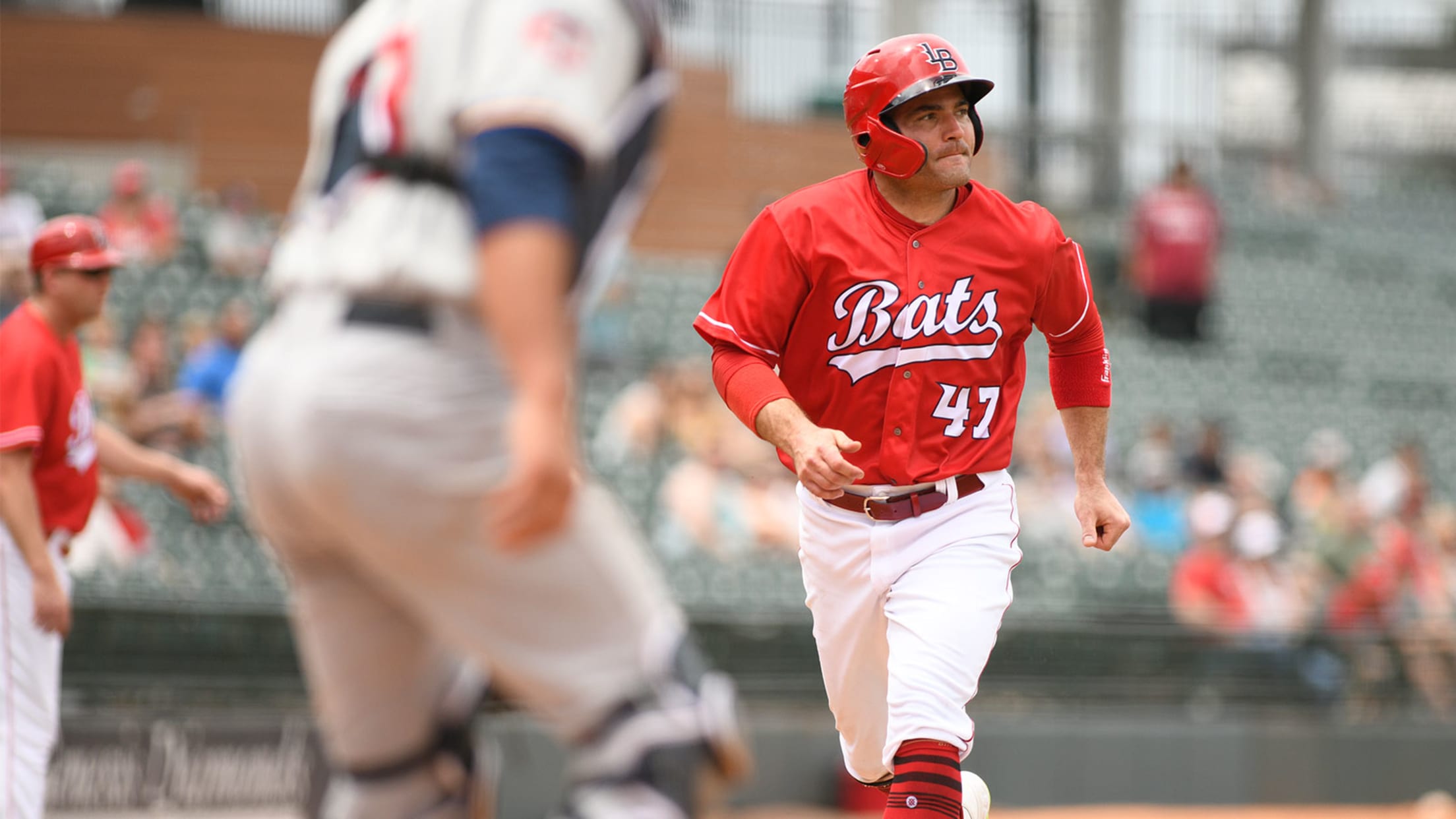 LOUISVILLE, KY – Reds rehabber Aristides Aquino lifted a two-run homer and the Louisville Bats' lineup combined for nine walks to defeat the St. Paul Saints 6-1 Sunday afternoon at Louisville Slugger Field. With the win, the Bats secured their first series victory of the 2021 season. [BOX SCORE] Aquino
LOUISVILLE, KY – Reds rehabber Aristides Aquino lifted a two-run homer and the Louisville Bats' lineup combined for nine walks to defeat the St. Paul Saints 6-1 Sunday afternoon at Louisville Slugger Field. With the win, the Bats secured their first series victory of the 2021 season.
Aquino homered to left to score Alejo Lopez and erase an early 1-0 deficit in the third inning. The rehabbing slugger reached base in each of his first four trips to the plate with the longball, a single and two walks, and has now contributed four hits, three runs and three RBI in three appearances with the Bats this season.
Louisville sent nine batters to the plate in the fourth inning to pull away in its win. Six Bats hitters coaxed a walk in the frame, including bases-loaded, RBI walks by Joey Votto and Lopez. Errol Robinson also crossed home in the inning when he scored on a wild pitch.
With a few runs for cushion, the Bats' bullpen continued its dominance against the Saints this series with Cionel Perez (2.0ip), Jose De Leon (1.0ip), Phillip Diehl (1.0ip), Shane Carl (1.0ip) and Carson Fulmer (1.0ip) combining to face the minimum over the final 6.0 innings. Through the six contests against St. Paul, the Bats bullpen combined for just two runs over 16.1 innings for a 1.10 ERA.
The Bats will now enjoy a much-deserved day off before beginning a 12-game road trip with stops in Toledo and Omaha. The probable pitchers for Tuesday's series opener in Toledo are yet to be announced.