Astros' Quiala among three suspended
Mets' Paniagua, Rangers' Serrano both handed 72-game bans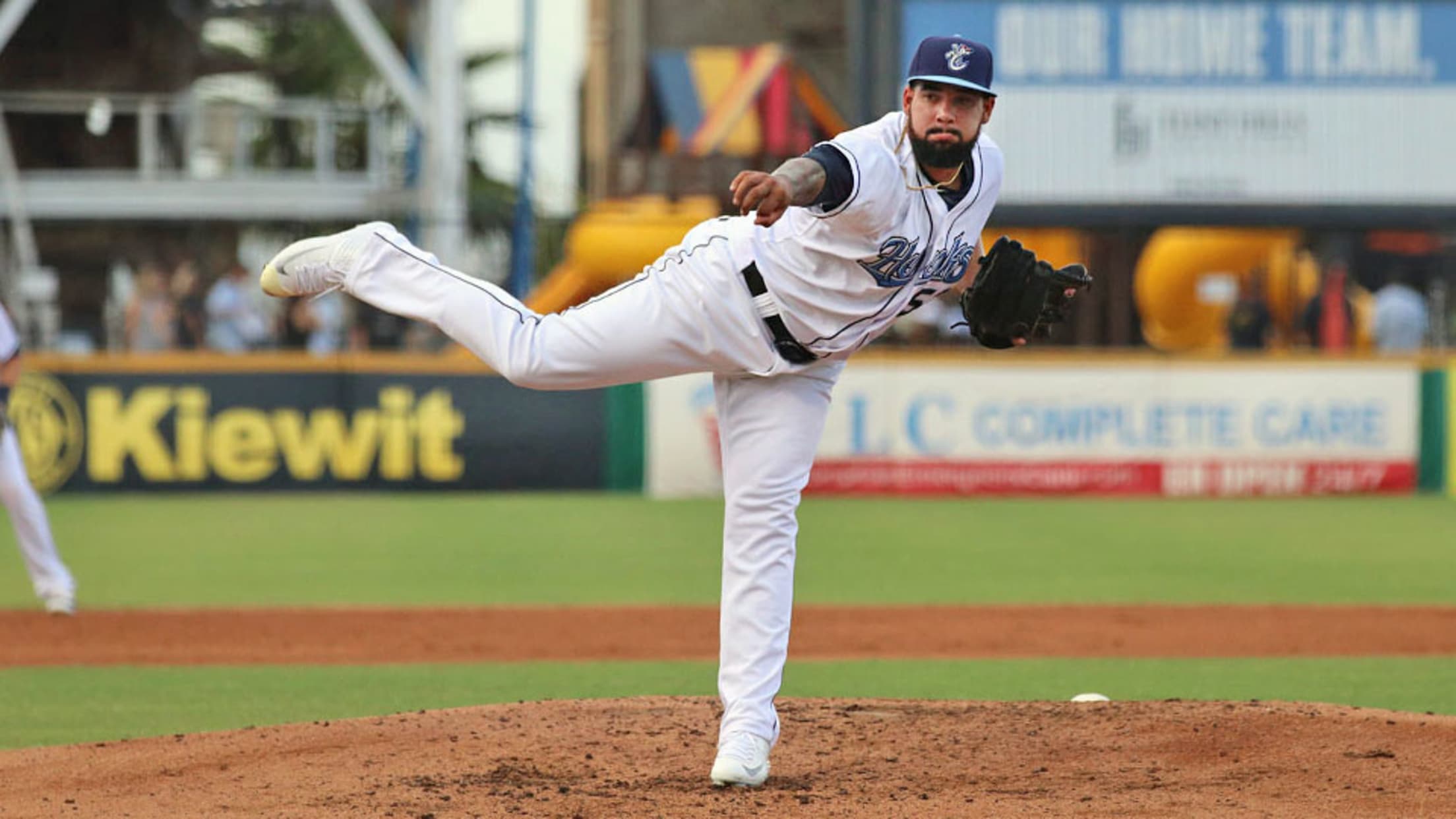 Yoanys Quiala has allowed five home runs and 64 hits in 57 1/3 innings in the Texas League this year. (Lance Carter/MiLB.com)
Astros right-hander Yoanys Quiala and a pair of Dominican Summer League pitchers were suspended on Friday after each tested positive for performance-enhancing drugs.Quiala, Mets righty Jaison Paniagua and the Rangers' Yosiel Serrano were all punished for violating the the Minor League Drug Prevention and Treatment Program -- Quiala was handed
Astros right-hander Yoanys Quiala and a pair of Dominican Summer League pitchers were suspended on Friday after each tested positive for performance-enhancing drugs.
Quiala, Mets righty Jaison Paniagua and the Rangers' Yosiel Serrano were all punished for violating the the Minor League Drug Prevention and Treatment Program -- Quiala was handed an 80-game suspension while Paniagua and Serrano both received 72-game bans.
The Office of the Commissioner of Baseball said Quiala, 24, tested positive for Drostanolone, a banned anabolic steroid that is similar to testosterone. The substance was originally intended to treat breast cancer in women but has since been banned as a performance-enhancer. It's considered a Schedule III controlled substance in the U.S.
The Cuban righty is 6-5 with a 5.97 ERA and 44 strikeouts and 22 walks in 57 1/3 innings over 13 games with Double-A Corpus Christi. He signed with Houston in June 2015 and has appeared in 65 career games since then.
Paniagua and Serrano both tested positive for Stanozolol, also a banned steroid. The 20-year-old Paniagua signed with the Mets out of the Dominican Republic on April 5 and has appeared in 4 2/3 innings over five relief appearance for the DSL Mets 2.
Serrano, 21, signed with Texas on April 26 out of Cuba but has yet to appear in a Minor League game. He was assigned to the DSL Rangers 1.
Major League Baseball has suspended 46 players this season for violations of the Minor League drug program.