The Athletic projects Beck, Soderstrom, Butler, Buelvas and more to join 2022 Lugnuts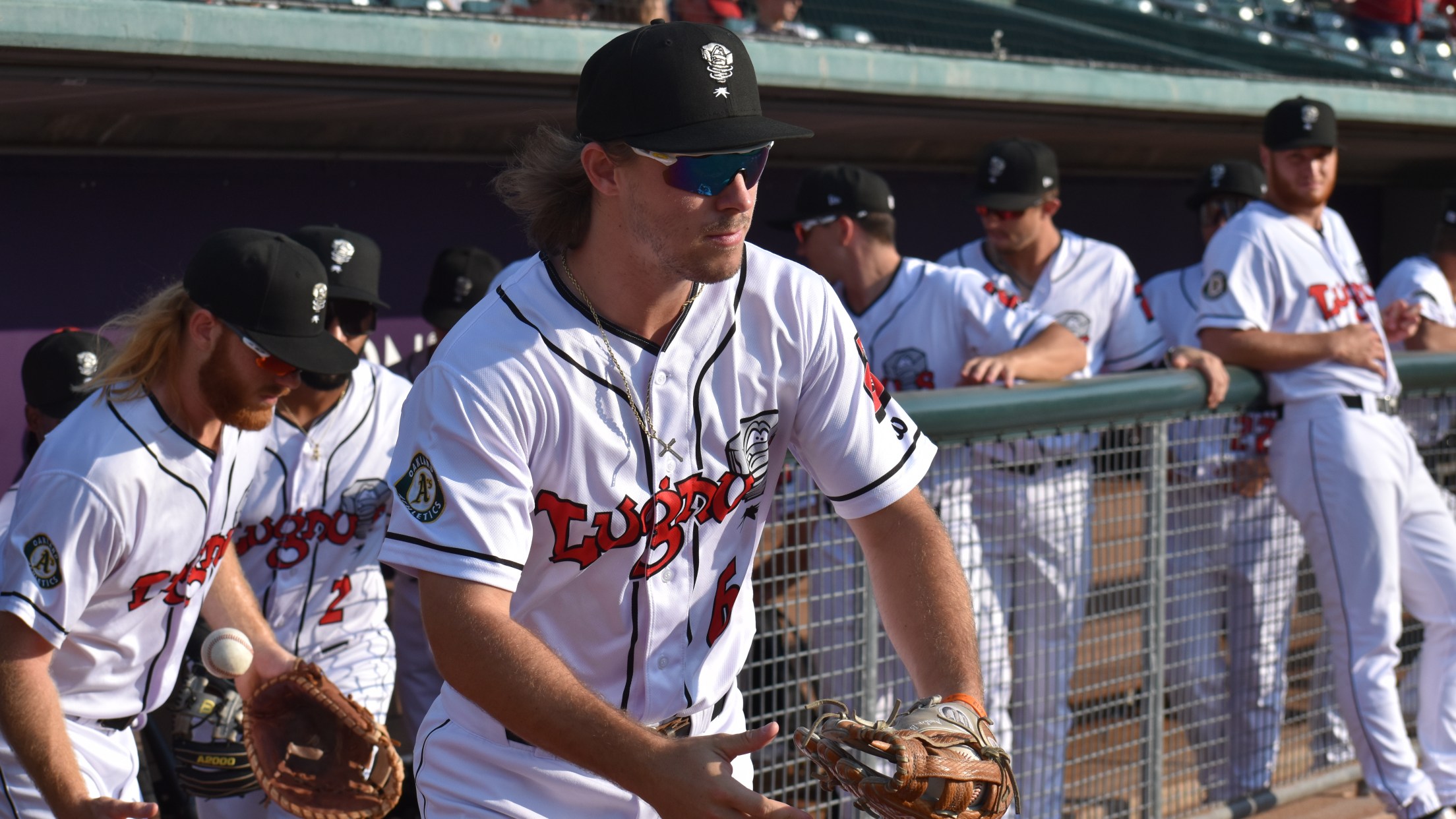 The Athletic's Melissa Lockard published a notebook of Oakland Athletics spring training minor-league notes on Tuesday, packed with interesting details for Lugnuts fans: First baseman/outfielder Lawrence Butler, MLB's No. 30 A's prospect, who impressed in a brief cameo to end last season in Lansing, is, in the words of A's
The Athletic's Melissa Lockard published a notebook of Oakland Athletics spring training minor-league notes on Tuesday, packed with interesting details for Lugnuts fans:
First baseman/outfielder Lawrence Butler, MLB's No. 30 A's prospect, who impressed in a brief cameo to end last season in Lansing, is, in the words of A's director of player development Ed Sprague, "probably playing the best of anybody in all the camp." That's exciting news, with Butler ready to build on his breakout 19-homer, 29-steal season totaled between Low-A Stockton and Lansing last year.
Lockard writes, "Butler dealt with Osgood-Schlatter disease in his knees in February but is healthy and participating fully in camp now. He is expected to break camp with High-A Lansing, where he is likely to join fellow A's top position player prospects Tyler Soderstrom and Brayan Buelvas, as well as 2021 draft picks like Brett Harris and Jack Winkler. Austin Beck and Lazaro Armenteros are also expected to return to the Lansing roster."
Including Butler, that's seven players forecasted to fly in to Lansing to start the season.
The headliners are 20-year-old catcher Soderstrom, the A's No. 1 prospect, and 19-year-old outfielder Buelvas, the A's No. 13 prospect. Soderstrom, the Athletics' 2020 first-round pick and one of the top prospects in all of baseball, impressed in his pro debut at Low-A Stockton with a .306/.390/.568 slash line, swatting 20 doubles and 12 home runs despite being restricted to 57 games by injury. Buelvas did not fare as well with Stockton, posting a lower .219/.306/.412 line in 88 games while showing off his speed with 17 steals and his power with 11 doubles, four triples and 16 homers. Then he returned home and saw greater success while playing for his country.
I do have SOME baseball news.

Colombia beat the DR to win the Caribbean Series. This is 19 year-old A's prospect Brayan Buelvas who played centerfield in every game and hit for a .273 average.

This also was the first Colombian team to win the Caribbean Series title. pic.twitter.com/yB1gJHiGFq

— Jessica Kleinschmidt (@KleinschmidtJD) February 4, 2022
Infielder Harris joined the Lugnuts with sterling credentials, selected in the seventh round from Gonzaga, where he was the West Coast Conference's 2021 Defensive Player of the Year. He hit .222/.323/.370 with three home runs in 25 games Lansing, including a grand slam. Note that all of those home runs came in his first seven games. A major power surge could be on the horizon.
Plus, the headlines on his defensive skills were promptly corroborated.
2021 @WCCsports Defensive Player of the Year? We believe it. Welcome to High-A, Brett Harris!

cc @Athletics @ZagBaseball pic.twitter.com/zVfPOpbaJi

— Lansing Lugnuts (@LansingLugnuts) August 13, 2021
Infielder Winkler – not to be confused with Michigan State's star tennis player, Jack Winkler – was drafted in the 10th round last year from San Francisco, where he was the Dons' best hitter: a .307/.382/.505 line with 17 doubles, seven homers, 23 stolen bases in 53 games. In his pro debut, he played nine games in the Arizona Complex League (.286, two doubles, one triple, two steals) and 15 games in Stockton (.148, three doubles, two steals).
Lugnuts fans likely remember outfielders Beck and Armenteros's big swings in 2021. Beck (pictured above) crushed 20 extra-base hits in Lansing, including seven home runs, in a stint sandwiched around a three-HR cameo in Las Vegas. He then participated in the prospect-laden Arizona Fall League, playing in 16 games for league champion Mesa. Armenteros opened last season in Stockton, but batted a sizzling .431 to earn a promotion after 15 games. He played in 56 games in Lansing, slugging five doubles and four home runs while stealing 13 bases.
.@austinbeck222 plays the carom and hoses Jake Holton at 2nd! Perfection. pic.twitter.com/i3ZvWjTmig

— Lansing Lugnuts (@LansingLugnuts) August 27, 2021
Last game of the year, last call for web gems!

Lazaro Armenteros, the stage is yours. pic.twitter.com/W8h6xo5rIM

— Lansing Lugnuts (@LansingLugnuts) September 19, 2021
The Lugnuts open against Michigan State University in the Crosstown Showdown presented by Delta Dental on Wednesday, April 6. Then the Nuts raise the curtain on the Midwest League season at home against the Lake County Captains on Friday, April 8. Click here to purchase your tickets now.
For more information on the Lugnuts, call (517) 485-4500.
# # #