Trash Pandas Cruise Through Smokies For Seventh Straight Win
Rocket City Reaches Record-High Watermark in 3-2 Victory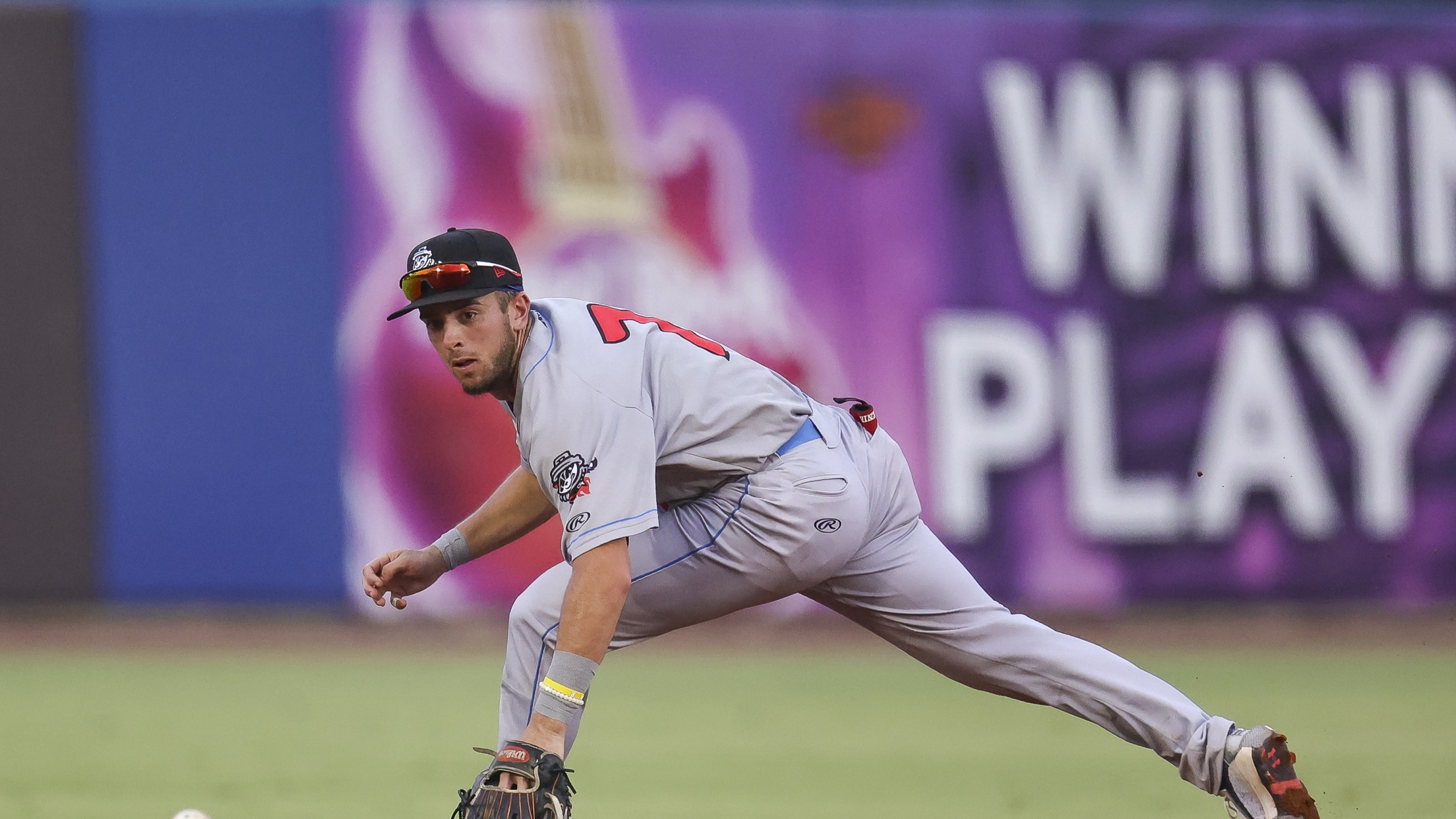 KODAK, Tennessee – The Trash Pandas extended their winning streak to seven games behind Ky Bush's continued mastery of the Smokies en route to a 3-2 victory over Tennessee on Thursday night at Smokies Stadium. The victory pushes the club's overall record to 69-48 and notches their season-high mark of
KODAK, Tennessee – The Trash Pandas extended their winning streak to seven games behind Ky Bush's continued mastery of the Smokies en route to a 3-2 victory over Tennessee on Thursday night at Smokies Stadium.
The victory pushes the club's overall record to 69-48 and notches their season-high mark of 21 games over .500 matching an 8-year-old record by the 2014 Mobile BayBears.
In his six innings of work, RHP Ky Bush retired 18 of the 24 batters he faced. After a perfect opening frame, the 22-year-old allowed a leadoff single to 1B Bryce Ball who came around to score after a walk to 3B Chase Strumpf, the Smokies current Home Run leader, and a single from DH Jake Washer that took a precarious bounce off the infield dirt in front of 2B Livan Soto. He promptly retired the next three batters.
In total, the second round draft pick in the 2021 MLB Draft logged six innings of work and allowed one run on four hits and two walks, while striking out seven, moving his record to 7-2, lowering his ERA to 3.07, and earning his team leading eighth Quality Start. In six starts against the Smokies this season, Bush is 3-0 with a 3.03 ERA and 1.19 WHIP over 26⅔ innings.
Livan Soto was a main cog in engineering the Trash Pandas three runs. The 22-year-old from Valencia Venezuela walked in the first inning off Smokies starter RHP Ryan Jensen, stole second base on the same pitch that struck out SS Zach Neto, and scored on a single from C Logan O'Hoppe. As the third man to bat in the bottom of the third inning, Soto singled in LF Jordyn Adams, who led off with a walk, and a steal of second – his 12th with Rocket City and 30th this season between two MiLB levels. With two runners aboard after consecutive infield errors by Tennessee, Soto smacked a ground-rule double that skipped over the wall in right field and drove in Adams again for the game's deciding run.
RHP Sean McLaughlin tossed a pair of scoreless innings in relief of Bush, struck out four, and retired all six batters he faced.
Flamethrower RHP Ben Joyce appeared for the second time in the series and surrendered a lead off single to Ball in the ninth. Back in Knoxville, the former 2022 Tennessee Volunteer induced a pop-up from Strumpf next, and the ball dropped in front of Neto who turned it into a force out at second. After Washer popped out, C Harrison Wenson singled, presenting runners on first and third. Jake Slaughter, who is near the top of the Smokies in batting average, home runs, and RBI, came on to pinch hit. Joyce let a fastball up that skipped past O'Hoppe which scored Strumpf and moved Wenson into scoring position before Joyce struck out Slaughter on a 99 MPH fastball to end the game.
With the win, the First Half Division Champion Trash Pandas are 28-20 in the second half and stretch their lead over second place Tennessee by four games. With the loss, the Smokies have now lost seven on their last nine games, and drop to 24-24 in the second half and 61-56 overall which puts them solidly in front of Birmingham for the overall tiebreaker that would clinch a Playoff Berth if the Trash Pandas topped the division in the second half standings.
The Trash Pandas go for the series clincher against the Smokies on Friday night. First pitch at Smokies Stadium is set for 6:15 p.m. Josh Caray will be on the call for 103.9 FM THE UMP and 730 AM SportsRadio.