Rocket City Crushed In Chattanooga 11-1
Rocket City Crushed In Chattanooga 11-1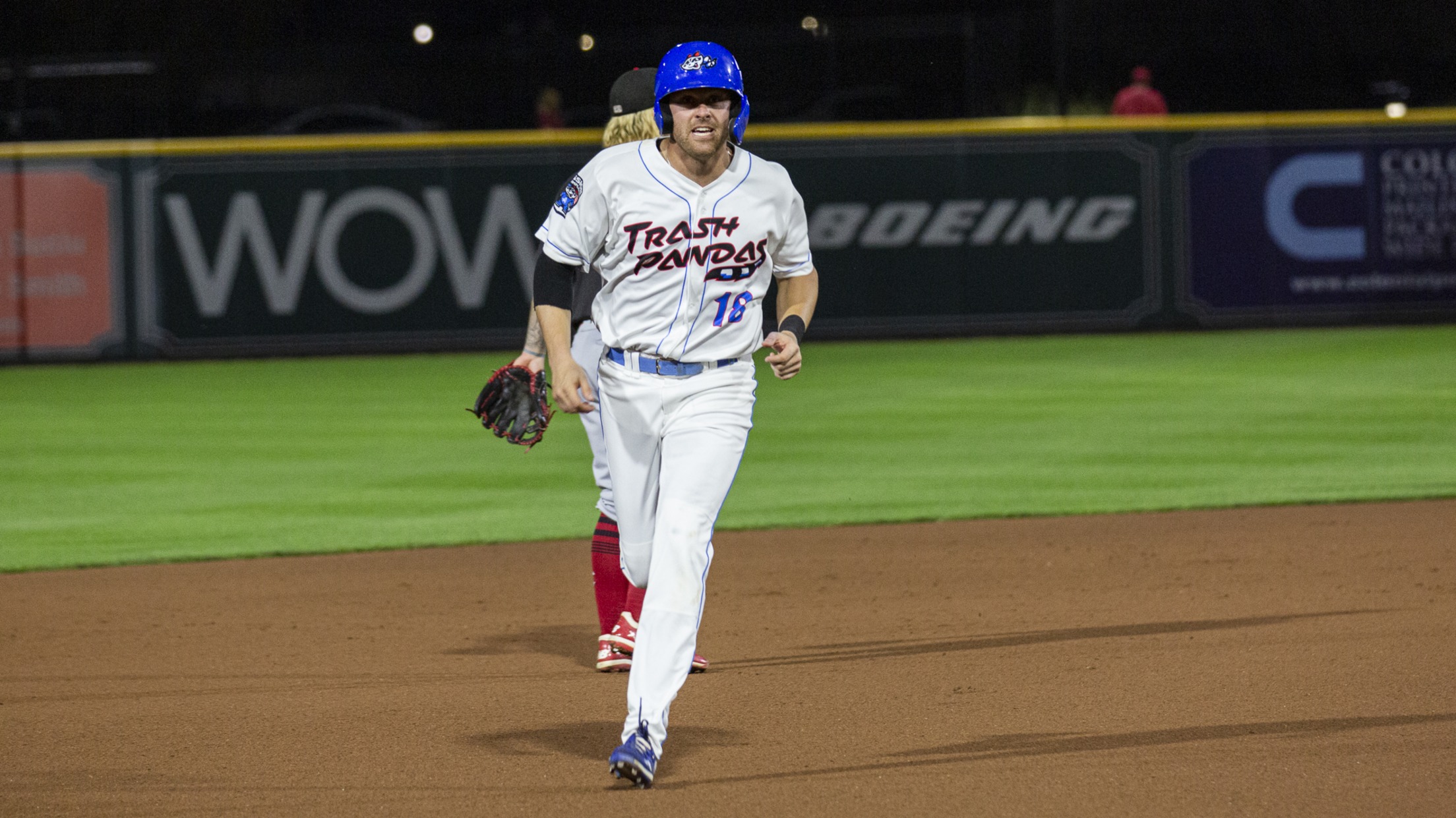 Mitch Nay's home run was the only offense for Rocket City on Friday. (Javier Sanchez/Rocket City Trash Pandas)
The Chattanooga Lookouts scored early and often to hand the Rocket City Trash Pandas an 11-1 loss on Friday night in the fourth game of their six-game series in front of a crowd of 4,011 at AT&T Field. For the first time in the series, it was the Lookouts that
The Chattanooga Lookouts scored early and often to hand the Rocket City Trash Pandas an 11-1 loss on Friday night in the fourth game of their six-game series in front of a crowd of 4,011 at AT&T Field.
For the first time in the series, it was the Lookouts that opened the scoring. In the bottom of the second, Rocket City starter Ryan Smith nearly got a double play to end the inning. But Quincy McAfee beat the play at first, allowing Wilson Garcia to come home from third.
Two innings later, the Trash Pandas got even at 1-1 as Mitch Nay lined a solo shot just inside the left field foul pole for his 17th home run of the season to tie Izzy Wilson for the team lead.
The tie was short lived. In the bottom of the frame, Garcia put Chattanooga back in front with a two-run homer to left off Smith (L, 0-2). McAfee doubled in two more to make it 5-1.
Smith was unable to limit the damage as Lorenzo Cedrola singled to score McAfee. Robby Tenerowicz then drove in another run with a double and Drew Mount capped the seven-run inning with an RBI single to center, putting an end to Smith's night.
In his second Double-A start, Smith gave up eight earned runs on 10 hits with two walks and three strikeouts over 3.2 innings to suffer his second straight loss.
Adrian Almeida was first out of the Rocket City bullpen and threw 1.1 scoreless frames to keep the score at 8-1.
Tenerowicz added to the lead with a two-run homer in the sixth off Kieran Lovegrove to put Chattanooga into double digits. Lovegrove pitched a clean seventh and Luke Leftwich gave up one run in the eighth to end the scoring.
Rocket City was held to four hits in the loss that evened the six-game series at two games apiece.
The Trash Pandas (39-40) continue their series with the Lookouts (41-38) on Saturday night. First pitch at AT&T Field is scheduled for 6:15 p.m. Josh Caray will be on the call for 103.9 FM THE UMP and 730 AM SportsRadio.