Award winners, prospects top Texas list
Curletta, Allen joined by Tatis, Luzardo as end-of-season All-Stars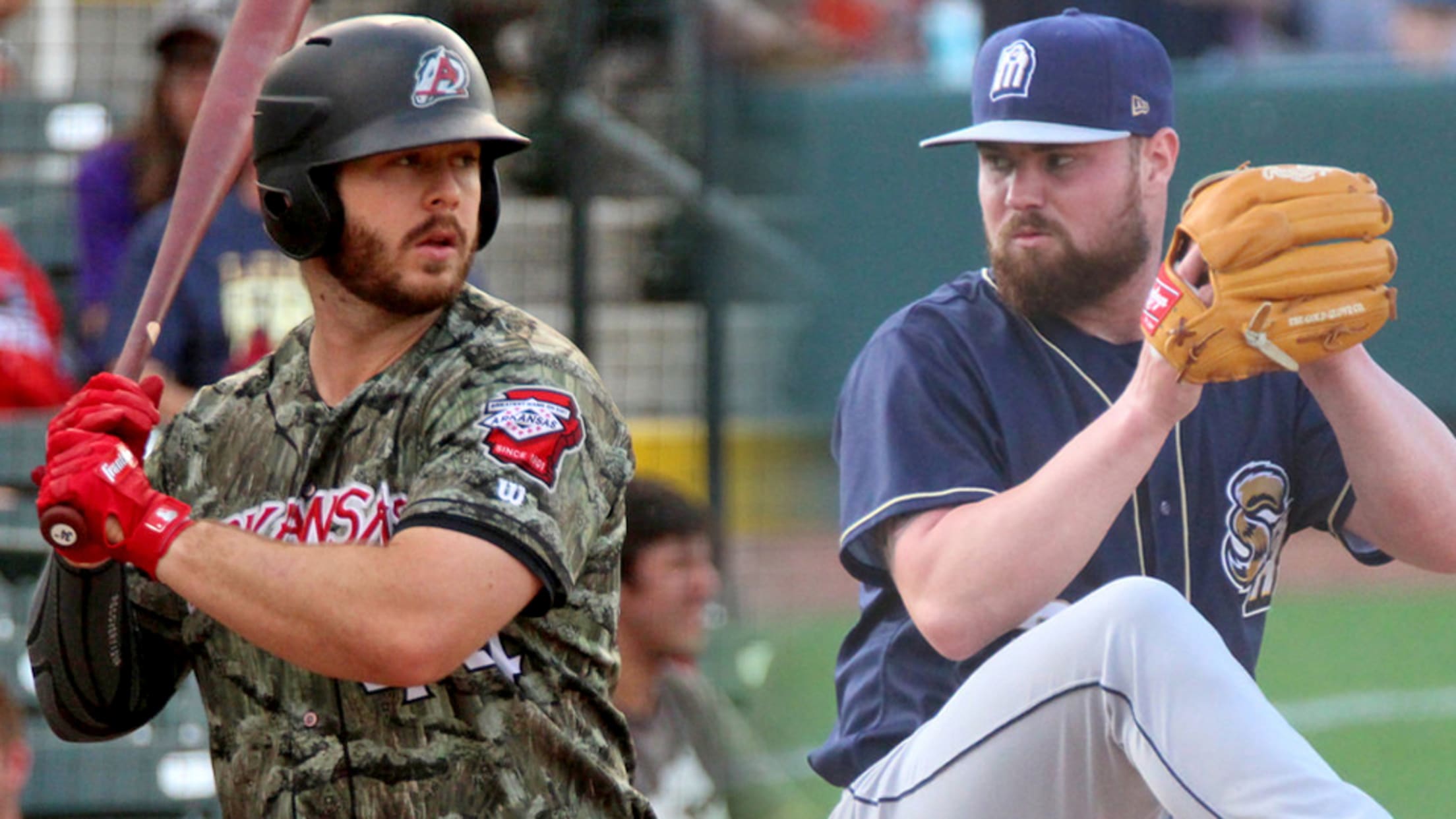 Joey Curletta and Logan Allen took home the big awards from the Texas League this season. (Joshua Tjiong/MiLB.com)
The Texas League announced its top two award winners Wednesday. A day later, it filled out the rest of the All-Star lineup.Player of the Year Joey Curletta and Pitcher of the Year Logan Allen are joined by top-100 prospectsFernando Tatis Jr. and Jesus Luzardo on the 2018 Texas League end-of-season
The Texas League announced its top two award winners Wednesday. A day later, it filled out the rest of the All-Star lineup.
Player of the Year Joey Curletta and Pitcher of the Year Logan Allen are joined by top-100 prospectsFernando Tatis Jr. and Jesus Luzardo on the 2018 Texas League end-of-season All-Star team, the Double-A circuit announced Thursday.
Curletta took the top hitting award as well as the first baseman spot on the All-Star team after being one of the Texas League's best sluggers since Opening Day. He led the league with an .880 OPS, 77 walks and 90 RBIs through 124 games for Arkansas and also ranked among the league leaders in OBP (.386, second), slugging (.493, fourth) and total bases (220, third). This is the Mariners slugger's first end-of-season All-Star mention since making the Midwest League list in 2014 with Class A Great Lakes in the Dodgers system.
Allen, who is ranked as the No. 85 overall prospect in the game by MLB.com, was honored for his work on the mound with San Antonio before receiving a promotion to Triple-A El Paso on Aug. 10. His 1.05 WHIP still leads Texas League qualifiers while his 2.75 ERA is tied for the top spot. His 125 strikeouts in 121 innings also rank second as does his 26.0 percent K rate.
Allen wasn't the only top-100 prospect named to the All-Star team Thursday, with No. 2 Tatis and No. 12 Luzardo claiming spots at shortstop and pitcher, respectively. Tatis hit .286/.355/.507 with 16 homers and 16 steals in 88 games with San Antonio before thumb surgery in July ended his season prematurely. Luzardo arrived with Midland in late April and proceeded to post a 2.29 ERA and 0.97 WHIP with 86 strikeouts and only 18 walks in 78 2/3 frames with the RockHounds before getting his own bump to Triple-A Nashville earlier this month.
The Texas League season ends Monday. Arkansas and Corpus Christi have already clinched postseason berths by winning their respective division's first-half titles while the other two playoff spots remain up for grabs.
Here is the complete list of Texas League end-of-season All-Stars:
2018 Texas League Postseason All-Star Team
Sam Dykstra is a reporter for MiLB.com. Follow and interact with him on Twitter, @SamDykstraMiLB.