Bailey powers Bats to shutout win over Red Wings
Phillip Ervin tallies two RBI in series-clinching victory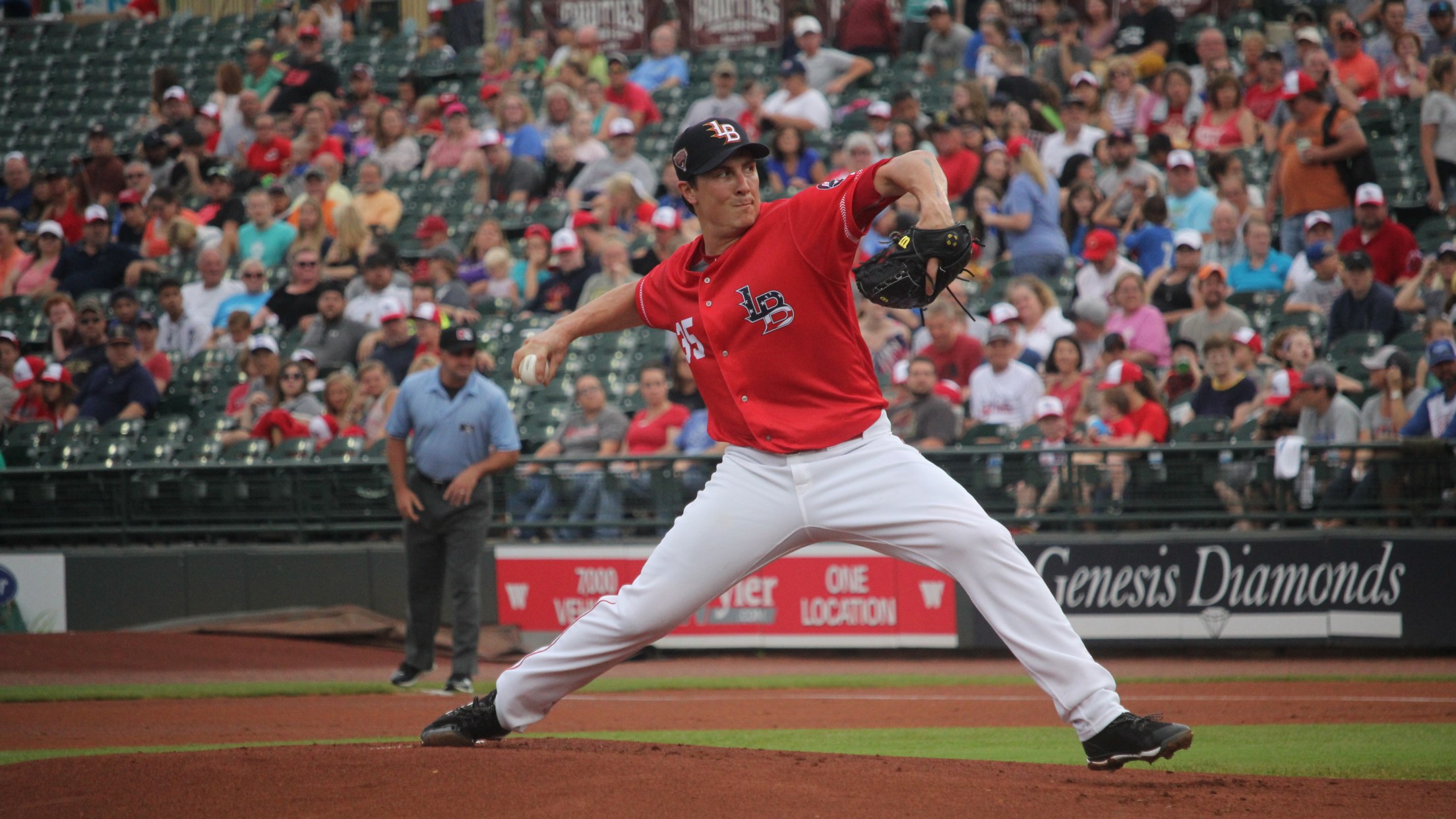 (Griffin Meadors)
ROCHESTER, N.Y. - Powered by Homer Bailey's terrific outing, the Louisville Bats (37-55) sealed their third road series win of the season with a 2-0 victory over the Rochester Red Wings (44-48) Wednesday evening at Frontier Field. The result marks just the second time this season that Louisville has prevailed
ROCHESTER, N.Y. - Powered by Homer Bailey's terrific outing, the Louisville Bats (37-55) sealed their third road series win of the season with a 2-0 victory over the Rochester Red Wings (44-48) Wednesday evening at Frontier Field. The result marks just the second time this season that Louisville has prevailed in a shutout, following a 5-0 win on May 27 against Durham.
In his longest start of the season for Louisville, Bailey (2-2, 4.78) went seven innings, allowing four hits with three walks and three strikeouts. The Bats improved to 20-9 this season when receiving a quality start. Closer Kevin Quackenbush picked up his 14th save of the season, allowing two singles in the ninth, but inducing a popup to close the game. The loss was awarded to Rochester reliever John Curtiss, who surrendered two hits and one run with three walks in two innings of work. Red Wings starter Stephen Gonsalves tossed six innings, giving up three hits and walking five.
Following two quiet innings, the Bats threatened for the first time in the top of the third, loading the bases with walks to Chadwick Tromp and Brandon Dixon, but a force out ended the frame without scoring. For much of the night, Louisville was unable to capitalize at the plate, stranding 12 runners. In the fourth, D.J. Peterson and Steve Selsky reached with consecutive singles, but Gonsalves once again evaded trouble with a fly out.
After a relatively smooth opening, Bailey finally faced adversity in the sixth as Gregorio Petit doubled to center and reached third on a throwing error by Mason Williams. With another runner added via walk, Bailey kept the game scoreless with a fly out to right.
In the seventh, the Bats once again loaded the bases with two outs and were finally able to bring a run home as Phillip Ervin's grounder scored Tromp from third. Ervin tallied his second RBI of the night in the ninth as he singled through the right side to bring home Dixon for an insurance run. Meanwhile, Bailey and reliever Jimmy Herget kept the Red Wings' offense in check, retiring seven consecutive batters before giving way to Quackenbush.
The Bats' road trip will continue in New York as they head east to face the Syracuse Chiefs in a four-game set. Louisville will start southpaw Cody Reed (2-8, 4.74) against Syracuse right-hander Austin Voth (4-5, 3.55) in a 6:35 p.m. start.