Barons Bullpen Dominant in 6-1 Win
Four relief pitchers combine to shut out Smokies over 8.0 innings pitched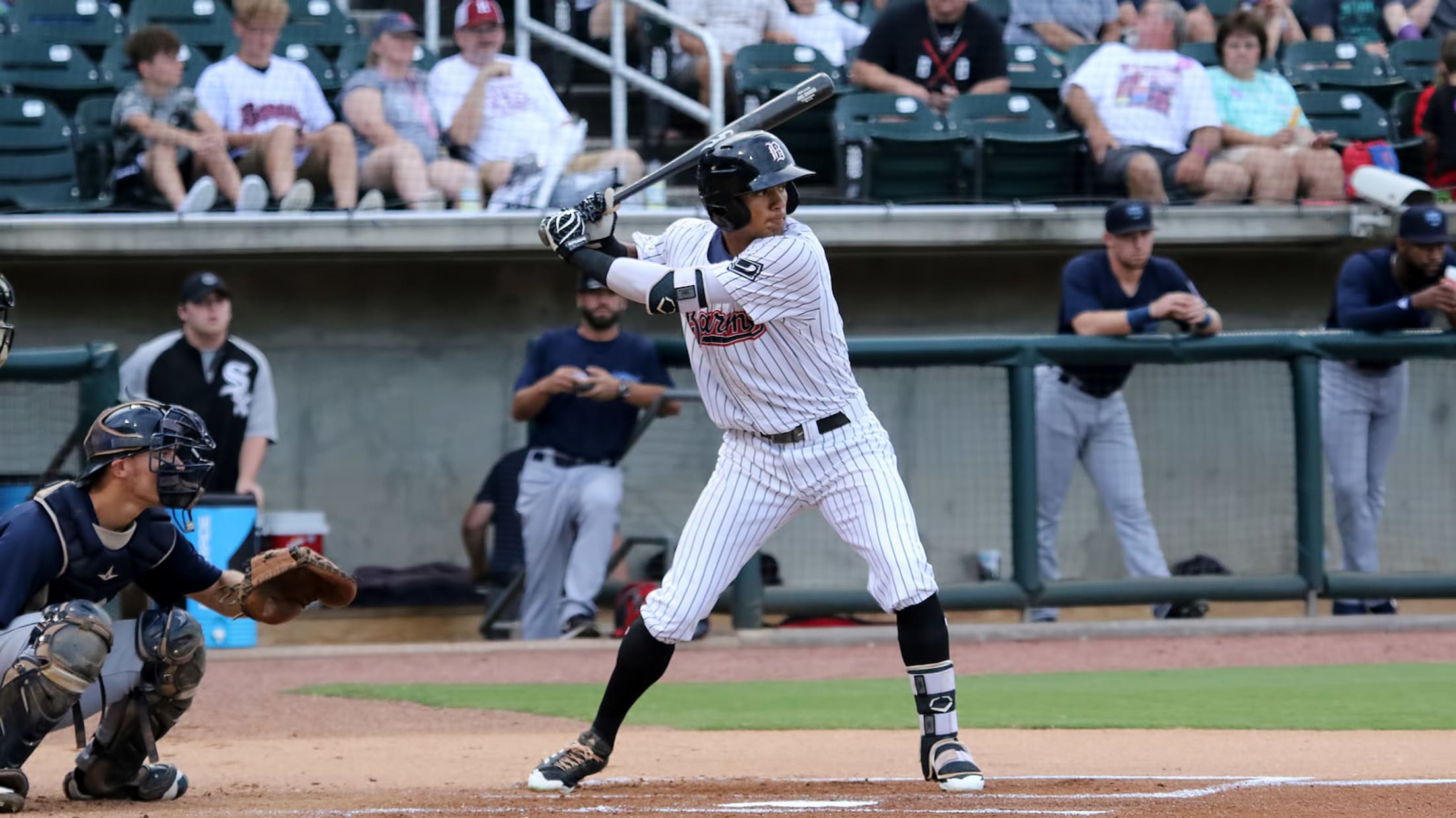 Joel Booker went 4-for-5 in Friday's win. (Michael Wade)
After only scoring one run over their previous two games combined, the offense was on full display for the Birmingham Barons (58-64) in their 6-1 win over the Tennessee Smokies (61-61) on Friday night at Regions Field. The win ties the five-game series at two games each. Turning Point: With one
After only scoring one run over their previous two games combined, the offense was on full display for the Birmingham Barons (58-64) in their 6-1 win over the Tennessee Smokies (61-61) on Friday night at Regions Field. The win ties the five-game series at two games each.

Turning Point: With one run already on the board in the first, the Barons started to pull away in the second inning against Smokies starter Keegan Thompson (L, 5-2). After a leadoff walk by Mitch Roman, Danny Mendick singled to advance him to second. Joel Booker singled to the third baseman with two outs to load the bases before Luis Basabe added another infield single, scoring Roman with the go-ahead run. Zack Collins earned his 95th walk of the season to score Mendick and put the game out of reach for the Smokies.
By The Numbers: The bullpen was excellent on Friday night, completely shutting down the Smokies offense. Dylan Cease got the start for the Barons. He pitched 1.0 inning, striking out three and allowing one run on one hit. Zach Thompson (W, 3-0) entered after the first frame and finished with 2.0 innings pitched, adding three strikeouts on only one hit as he earned his third win of the season. Colton Turner was dominant, throwing 3.0 scoreless innings while only allowing one hit as he lowered his ERA to 0.86. José Ruiz threw 2.0 strong innings before being replaced by Brandon Brennan, who closed out the ninth inning and added one of Birmingham's 12 strikeouts.
Moments That Mattered: More damage was done in the third inning as Birmingham tacked on three more runs to cap off the scoring for the game. Matt Rose led off the inning with a double, his 16th of the season. He advanced to third on a single by Roman before scoring on a passed ball. After Mendick walked, Keon Barnum added a hit to left field before Basabe drove in Roman on his third and final RBI of the night.
Facts And Figures: The Barons offense came alive as seven of the nine batters recorded at least one hit, with Booker, Mendick, and Basabe posting multiple hits. Booker matched his season-high with four hits in five at-bats. Mendick went 3-for-3 with a walk and two runs scored. Basabe finished the night 2-for-5 with a season-high three RBI.
Up Next: Birmingham and Tennessee will square off in the series finale at Regions Field on Saturday at 6:30 p.m. For the Barons, southpaw Kodi Medeiros (7-7, 3.81) will take the mound against Duncan Robinson (7-4, 3.39) for the Smokies. Curt Bloom will have the call on 960 WERC News Radio and the iHeart Radio app.