Barons Fall to Generals 4-3 In Extras
Danny Mendick drove in all three Barons runs in the loss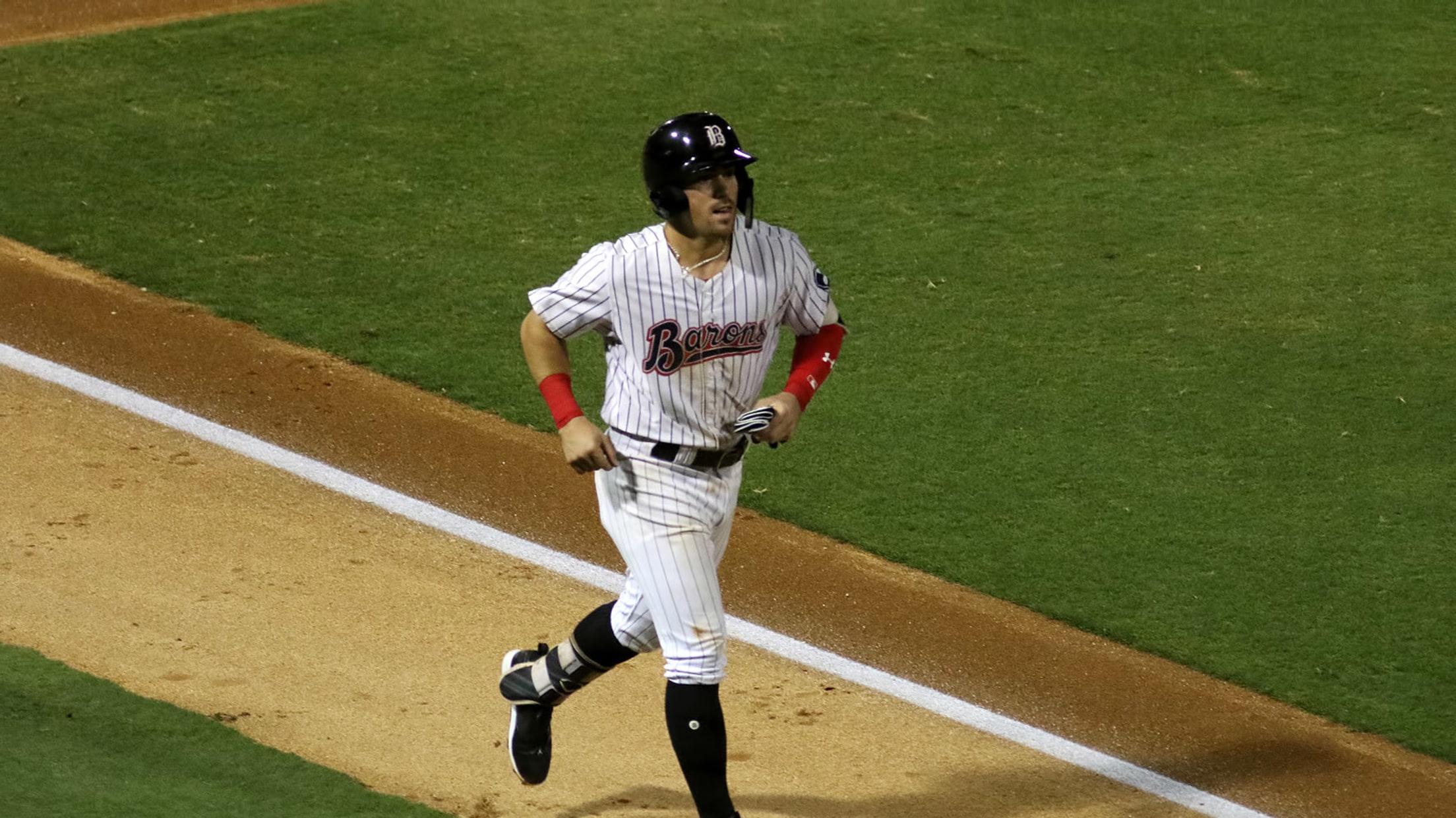 Danny Mendick hit his 14th home run of the season on Monday night. (Michael Wade)
The Birmingham Barons (63-69) lost to the Jackson Generals (72-61) in game four of the series on Monday night, 4-3 in 10 innings. The win gives the Generals a series win at three games to one, with one game still to play.  Moments That Mattered: In the bottom of the fifth
The Birmingham Barons (63-69) lost to the Jackson Generals (72-61) in game four of the series on Monday night, 4-3 in 10 innings. The win gives the Generals a series win at three games to one, with one game still to play.

Moments That Mattered: In the bottom of the fifth inning with a runner on first, Danny Mendick was able to drive his 14th home run of the season, a two run shot, over the left-field wall tying the score at 2-2. In the bottom of the sixth inning with the score tied at two, Mendick hit an RBI single scoring Alex Call from second base giving the Barons a 3-2 lead. Mendick went 2-for-3 with three RBIs and a stolen base in the loss.
Facts And Figures: Bernardo Flores now has nine quality starts in 12 starts as a Baron. In extra innings games at home this season, the Barons are now 0-3, while posting a 3-1 extra inning record on the road.
Turning Point: In the top of the 10th inning Marty Herum was able to hit a RBI single, giving the Generals a 4-3 lead and sealing the Barons fate. In the bottom half, the Barons got the tying run to third with one out, but Trey Michalczewski and Mitch Roman both struck out to end the game
By The Numbers: Flores pitched 6.0 innings, allowed two runs, five hits, and struck out three. Zach Thompson came in in relief and pitched one inning where he gave up two hits, allowed one run that was unearned, and walked one. José Ruiz pitched 2.0 innings, walked three, gave up no hits, and allowed no runs to keep the game tied. Jake Johansen (L, 1-4) pitched 1.0 inning, allowed the winning run on two hits with one strikeout.
Up Next: The Barons and the Generals will play the fifth and final game of the series, their final game at Regions Field this season, on Tuesday night with first pitch at 7:05 p.m. Left-hander Kodi Medeiros (7-7, 3.55) will get the start for the Barons, while Justin Donatella (6-8, 3.84) gets the nod for the Generals. Curt Bloom will have the call on 960 WERC News Radio and the iHeart Radio app.