Barons Offense Erupts In 11-2 Triumph
Birmingham tops Tennessee for second straight game behind 10 hits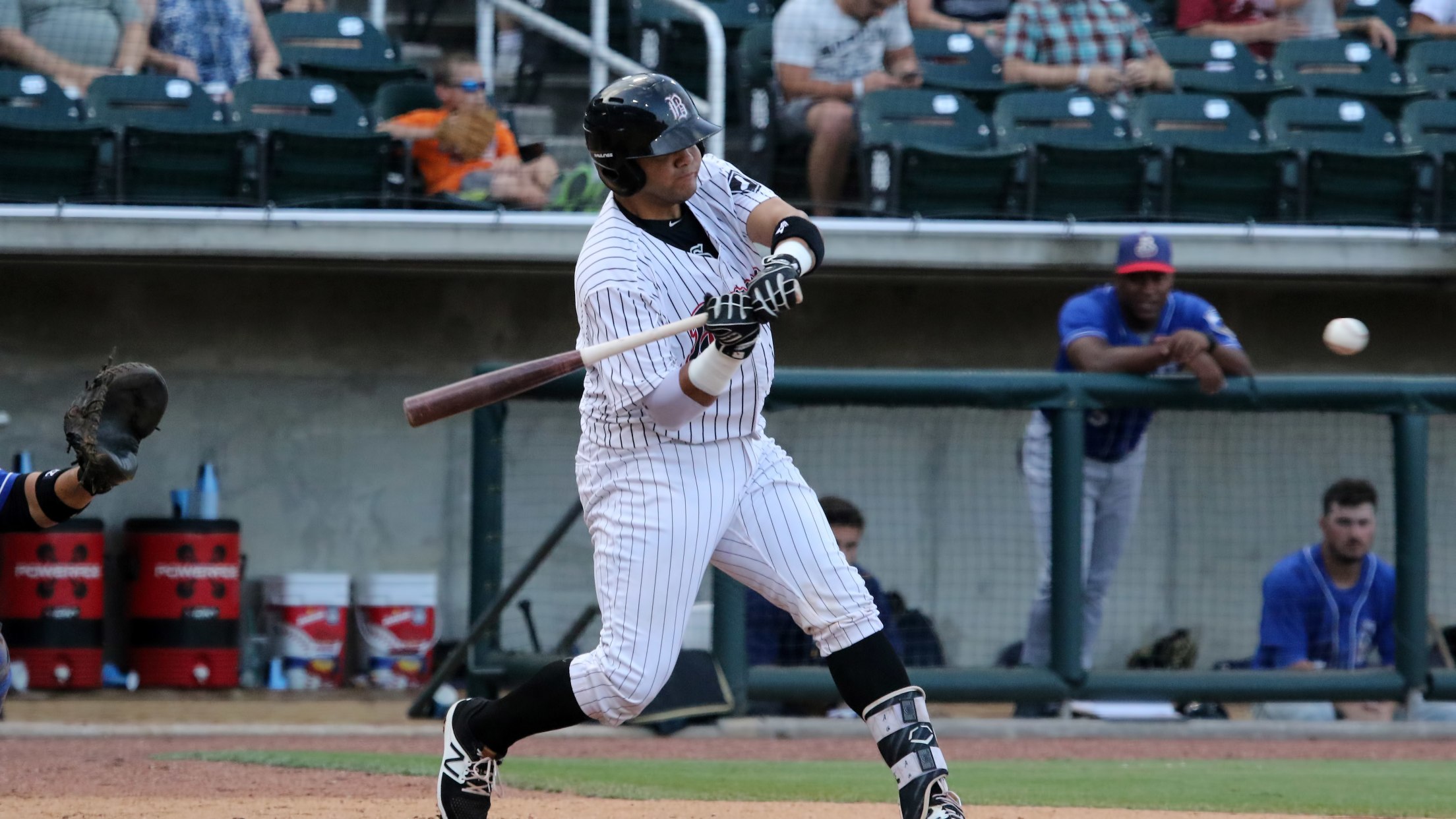 Alfredo Gonzalez drove in five runs on his birthday to lead the Barons to a win. (Michael Wade)
The bottom of the lineup's big night at the plate led Birmingham Barons (44-46) to a resounding 11-2 win over the Tennessee Smokies (49-43) on Friday night at Smokies Stadium. The win is the Barons' second straight over their North Division foes. Turning Point: The Barons' persistence paid off to break
The bottom of the lineup's big night at the plate led Birmingham Barons (44-46) to a resounding 11-2 win over the Tennessee Smokies (49-43) on Friday night at Smokies Stadium. The win is the Barons' second straight over their North Division foes.

Turning Point: The Barons' persistence paid off to break the tie in the top of the sixth. Tennessee reliever Preston Morrison (L, 1-1) issued three walks to load the bases with two outs. Alex Call made him pay by lining a single to center, scoring two runs to put Birmingham in front 4-2. Bryant Flete then scampered home on a delayed steal as Call stole second. Alfredo González followed with a double to left to score another run, giving the Barons four runs on two hits to take a lead that would stand.
Moments That Mattered: The Barons added on to the lead with another two-out rally in the ninth. With the bases loaded, Flete was hit by a pitch and Call walked to plate two more runs. Gonzalez again capped the scoring with a double into the left field corner, clearing the bases to give the Barons a commanding 11-2 lead.
By The Numbers: Playing on the day of his 26th birthday, Gonzalez had a game to remember from the nine spot in the lineup. The catcher went 4-for-5 with three doubles, five RBI, and a run scored to pace the offense. Batting ahead of Gonzalez, Call went 2-for-4 with three RBI, a walk, and three runs scored while Flete scored two runs.
Facts And Figures: On the mound, the Barons got another strong performance from the bullpen. After Alec Hansen gave up two runs in 3.0 innings, the relievers went to work. Zach Thompson (W, 1-0) tossed 3.0 scoreless innings to earn the win in his longest outing as a Baron. Matt Foster and Brandon Brennan combined to pitch the final three innings to finish the win.
Up Next: The Barons and Smokies continue the five-game series on Saturday night at 6:00 p.m. Jimmy Lambert (2-1, 4.50) is set to start for the Barons against Tennessee's Matt Swarmer (1-1, 3.60). Curt Bloom will have the call on 960 WERC News Radio and the iHeart Radio app.