Barons Top Smokies, 8-5
Burr, Ruiz shine in relief in Birmingham win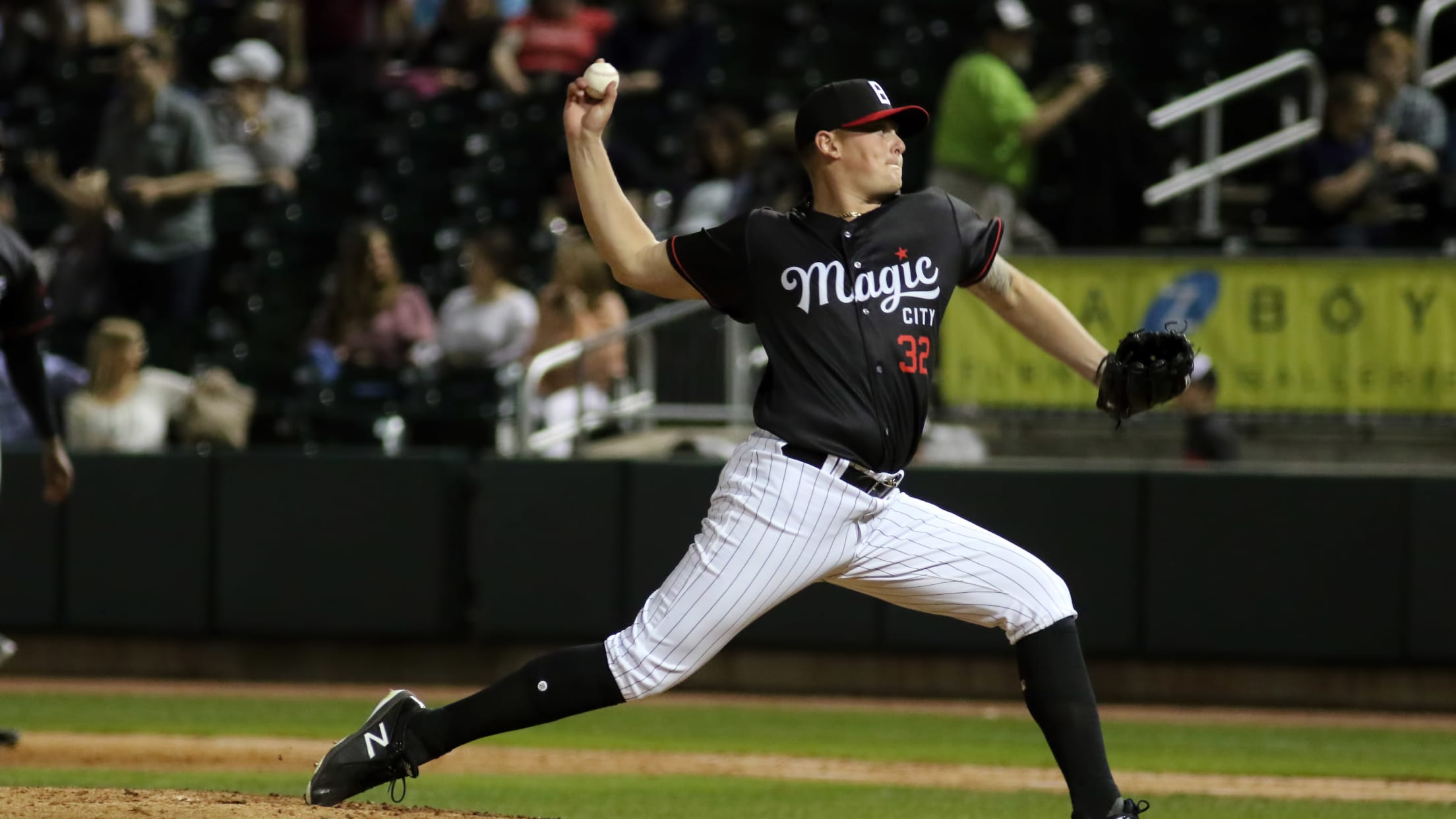 Ryan Burr did work on the mound in the Birmingham win on Thursday night, stranding a go-ahead run on third and retiring 6-of-7 batters over 2.0 innings (Michael Wade)
After a back-and-forth ride through six innings, Ryan Burr  and José Ruiz  shut down the Tennessee Smokies (49-42) and put the Birmingham Barons (43-46) in position for the 8-5 win at Smokies Stadium on Thursday night. Moments That Mattered: After Tennessee erased an early 2-0 deficit with runs in the third, fourth and
After a back-and-forth ride through six innings, Ryan Burr and José Ruiz shut down the Tennessee Smokies (49-42) and put the Birmingham Barons (43-46) in position for the 8-5 win at Smokies Stadium on Thursday night.

Moments That Mattered:

After Tennessee erased an early 2-0 deficit with runs in the third, fourth and fifth innings, Birmingham fought its way back from the wrong side of a 4-2 score line. With Joel Booker on second and Luis Basabe on first, Zack Collins lifted a single to left field, plating Booker to bring the Barons within one run. On the next at bat, Trey Michalczewski sent a fly ball to deep centerfield, allowing Basabe to tag up and cross the plate to level the contest in the sixth.

Turning Points:

As the run-for-run battle saw the score even again at 5-5 entering the eighth, the Barons opened the frame with back-to-back walks from Basabe and Collins. After Michalczewski advanced both runners with a sacrifice bunt, Danny Mendick put the Barons ahead for good with a two-run double before scoring on a single from Jameson Fisher for an 8-5 Birmingham lead.

Facts and Figures:

Burr (W, 3-2) was electric in relief, playing a crucial role in the win. After entering the game with runners on the corners and no outs in the top of the seventh, he struck out the next three Smokies' batters to strand the would-be go-ahead run before facing just four batters in the eighth. Ruiz tossed a clean ninth, closing the door on Tennessee for his seventh save in as many opportunities.

By the Numbers:

Rose led the Barons with three hits, while Michalczewski, Collins, and Alex Call each recorded two hits and an RBI. Over the last ten games, Michalczewski has been heating up, batting .389 (14-36) with four RBI and five multi-hit games over that span following his effort in the Birmingham win.
Up Next:

The two sides face off again on Friday with first pitch set for 6:00 p.m. Righty Alec Hansen (0-4, 6.04) is set to start against fellow right-hander Duncan Robinson (5-2, 3.42). Curt Bloom will have the call on 960 WERC News Radio and the iHeart Radio app.