Baseball Diamonds Are a Girl's Best Friend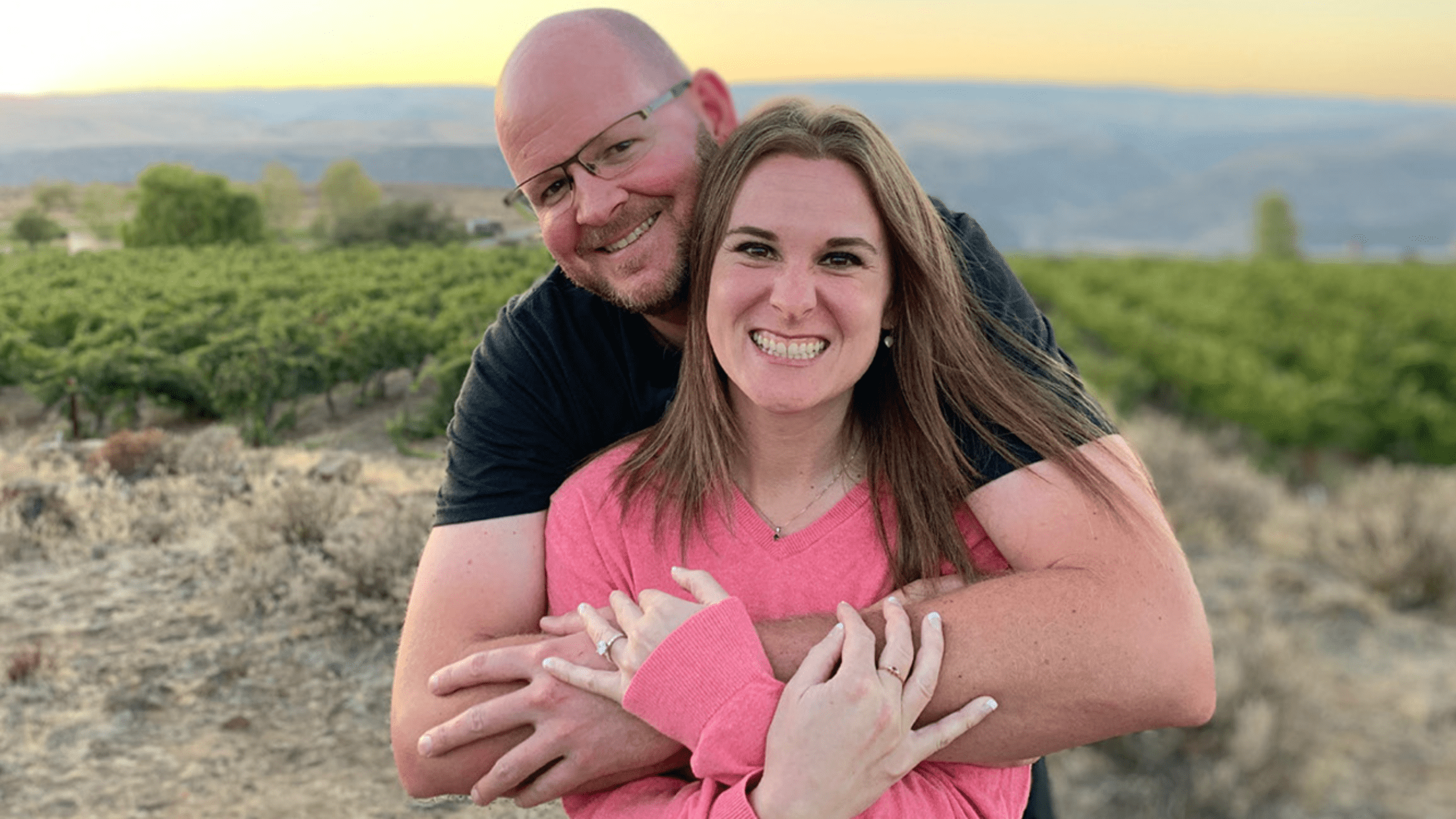 (Kevin Blatt)
SPOKANE, Wash. - Avista Stadium has proven to be a special place for so many Spokane residents. Each summer, birthday celebrations, company gatherings, and family outings are hosted under the stadium lights, cheering on the Indians and soaking up a slice of summer. In 2019, for gameday employee Briana K'Burg
SPOKANE, Wash. - Avista Stadium has proven to be a special place for so many Spokane residents. Each summer, birthday celebrations, company gatherings, and family outings are hosted under the stadium lights, cheering on the Indians and soaking up a slice of summer. In 2019, for gameday employee Briana K'Burg and Gold Glove Member Kevin Blatt, Avista Stadium served as the growing place for their beautiful romance. The two met when Briana was assigned as a Section Leader in Section K, directly above Lower Box 443, where Kevin and his mom have a season ticket package.
If you've ever been to Avista Stadium, chances are you've been coerced to get up out of your seat and do the YMCA or the Cha Cha Slide. This was the case with Briana and Kevin, and though Kevin never gave in, it became a running joke between the two that one day she would eventually convince him to dance. Briana even suggested that Kevin could someday be nicknamed "Cha Cha Slide Kevin," a reference to Avista Stadium legend, "Macarena Bob."
Briana and Kevin's playful friendship blossomed throughout the summer, but as the 2019 season came to an end – it was Briana who decided to make the first move. As a big fan of sending out holiday cards, Briana asked Kevin for his address (as it had come up that he was a mailman who enjoyed receiving mail himself) so she could add him to her mailing list. Kevin saw his opportunity and slipped her his phone number. It was then that she thought, "Ok there might just be something here…"
Fast forward through a Spokane Chiefs hockey game, a delivery of donuts on Star Wars Day, a Memorial Day BBQ, and a fondue night – Briana and Kevin had their first official date at a winery in Quincy, where Kevin would eventually propose a few months later! Some might say their relationship has moved quickly, but Briana and Kevin feel like they're exactly where they're supposed to be. They're in no rush to get married, especially with no desire to plan a wedding amidst a pandemic. As of right now, their plans are to get married in 2022 at the place where it all started – Avista Stadium. Kevin has also promised to do the Cha Cha slide at the wedding.