Bastidas Blazing For Somerset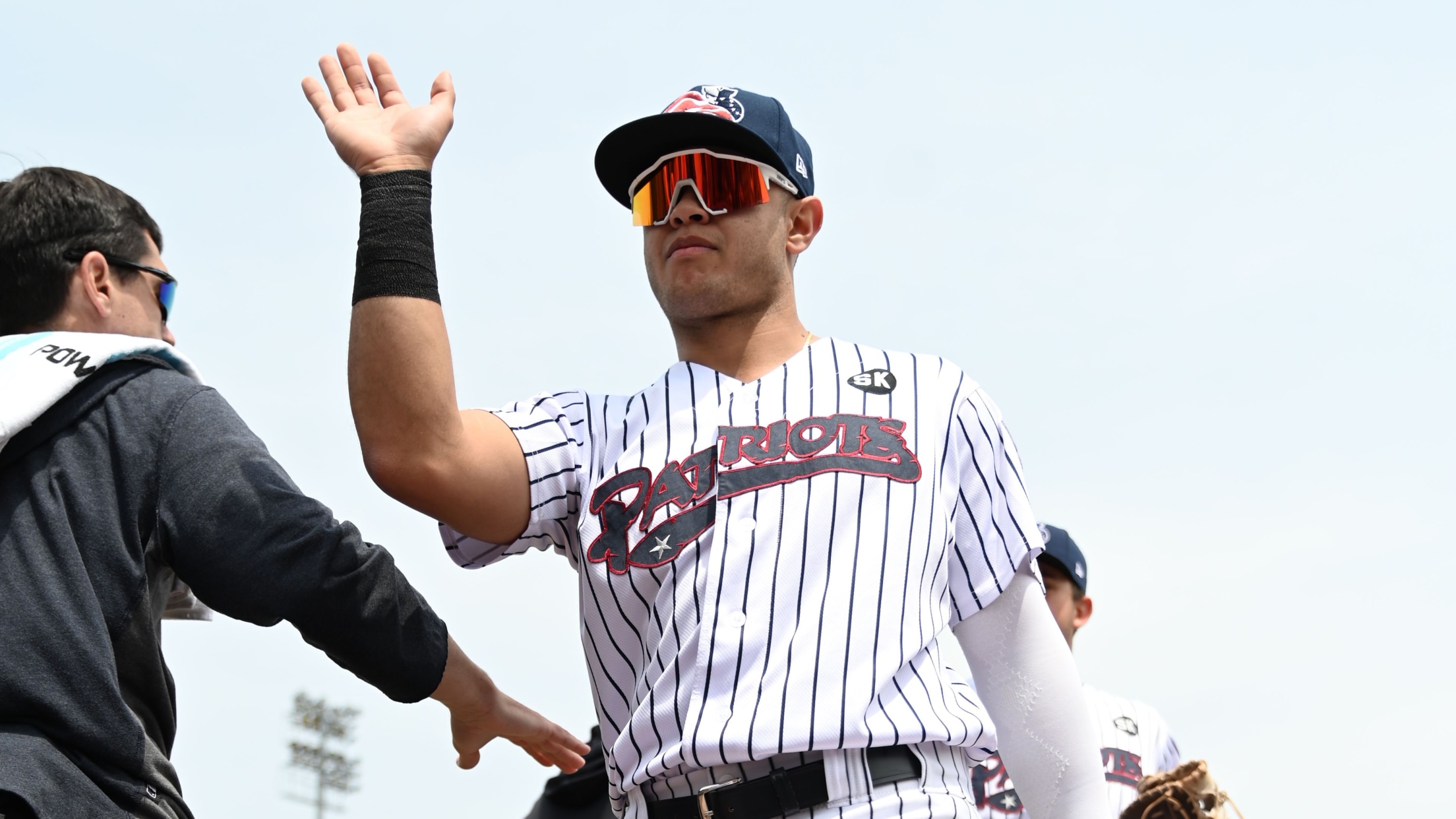 By Shaun Nadkarni | SomersetPatriots.com Bridgewater, NJ – The Somerset Patriots cruised through the month of May with a 16-9 record to remain firmly in control of first place in the Northeast Division of the Eastern League thanks to contributions from each member of the organization, but perhaps few greater
By Shaun Nadkarni | SomersetPatriots.com
Bridgewater, NJ – The Somerset Patriots cruised through the month of May with a 16-9 record to remain firmly in control of first place in the Northeast Division of the Eastern League thanks to contributions from each member of the organization, but perhaps few greater than infielder Jesus Bastidas.
In 18 games in May, Bastidas slashed .303/.347/.500 with 14 RBI and three home runs. While ranking first on the team in RBI, Bastidas was also first in batting average and second in OPS amongst players who had at least 50 at-bats.
Between May 3 to May 17, Bastidas batted 10-for-30 and knocked in ten runs along with a home run. Overall, the 23-year-old raised his season batting average by 64 points and his OPS by 175 points during the month.
"Jesus is a great all around player, he can impact a game in so many ways," said Somerset manager Dan Fiorito. "This past month he's done damage on pitches he can drive and we've seen the power come on. It's been impressive to see him performing like he has at just 23 years old. He has a bright future ahead with his great work ethic to match his talent."
Born in Barquisimeto, Venezuela, Bastidas was signed to a minor league contract by the New York Yankees in July of 2015 at 16 years old. Since then, he has navigated his way up the minor league ladder, spending time in rookie ball for two seasons before making the jump to single-A in 2018.
Bastidas then saw a breakout season in 2021 during which he was promoted to Double-A Somerset in mid-July. He batted .278 with 16 RBI and five homers through 29 games with the Patriots. Between Low-A Tampa and Double-A Somerset, Bastidas ended the year with a .249 hitting average, 34 RBI and nine home runs, all career bests.
Before joining the Patriots, Bastidas had only hit six home runs in his entire career. He has hit nine home runs across 62 games with Somerset so far and is currently on pace to hit nearly 12 home runs this year alone, which would be more than the first five seasons combined.
Jesus Bastidas has gone deep in 3 straight games in Binghamton!😱 pic.twitter.com/f93cBAwU2I

— Somerset Patriots (@SOMPatriots) June 4, 2022
The under the radar infielder has continued to remain red-hot, hitting .667 with two home runs and three RBI to kick off the month of June.