Bats Can't Beat Bullpen in 4-3 Loss
Fireflies fall to 6-14 in one-run games in 2021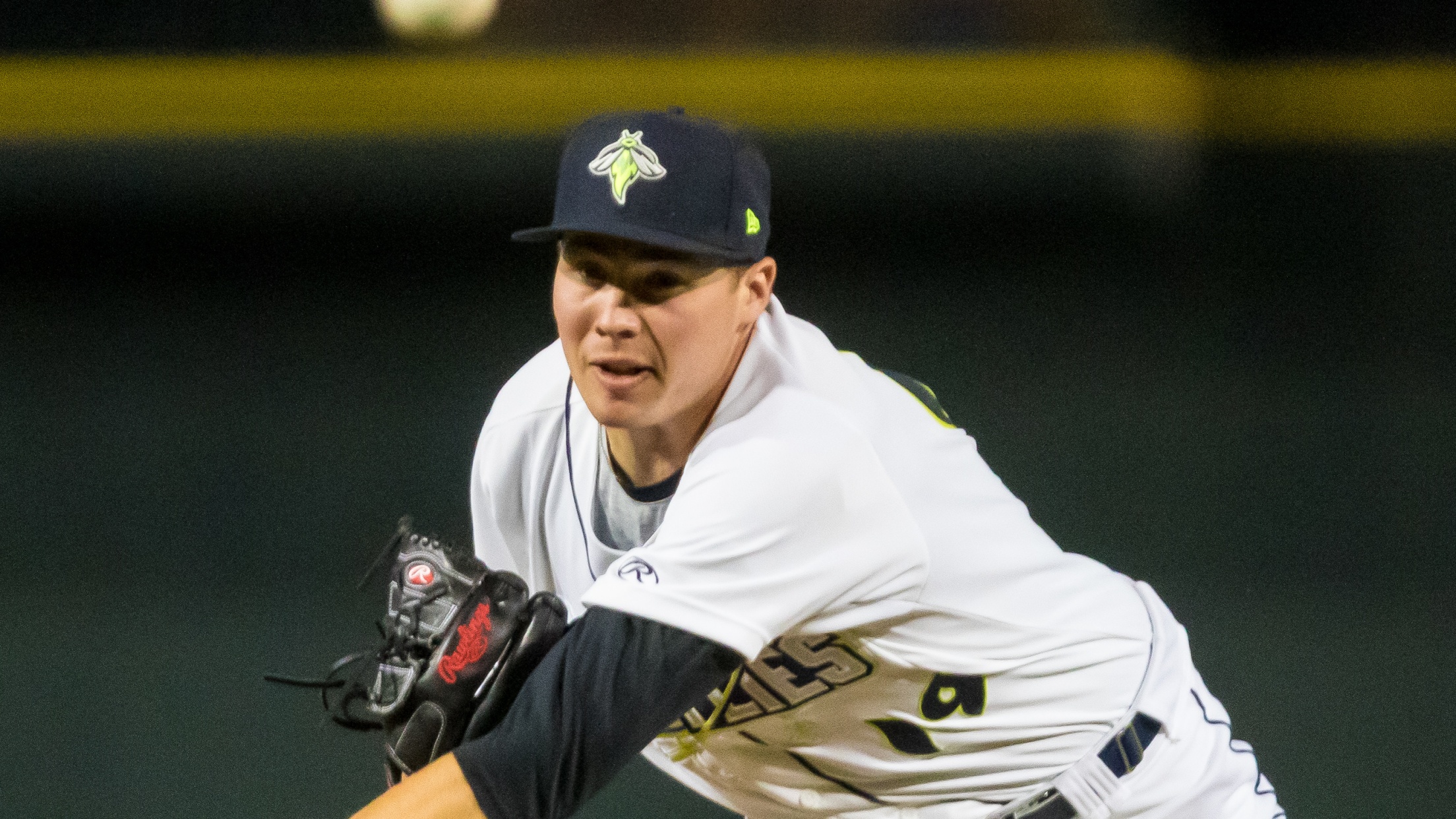 COLUMBIA, SC – The Fireflies scored three unanswered to tie Wednesday night's game against the Myrtle Beach Pelicans, but after a homer in the sixth, Columbia couldn't scratch the score column, falling 4-3 at Segra Park. Matt Mervis was the difference-maker, launching his ninth homer of the season against Adrian
COLUMBIA, SC – The Fireflies scored three unanswered to tie Wednesday night's game against the Myrtle Beach Pelicans, but after a homer in the sixth, Columbia couldn't scratch the score column, falling 4-3 at Segra Park.
Matt Mervis was the difference-maker, launching his ninth homer of the season against Adrian Alcantara (L, 4-5) as the starter was trying to toss his second quality start of the season. That homer in the sixth knocked Alcantara out of the game after 5.1 innings with the team trailing 4-3.
After falling behind 3-0 in the second, Columbia (38-41) was able to tie the game off the bat of Saul Garza, who hit his second homer of the season with Kale Emshoff on the base paths to bring the score to 3-3 in the fourth.
After a 2-3 performance tonight, Emshoff is riding a four-game hitting streak, going 11-16 (.688) during the stretch.
Tyler Tolbert was the first to scratch the score column for Columbia. After Diego Hernandez singled and reached second from a wild pitch, Tolbert pushed a base knock into right-center to score the lead-off hitter to bring the Fireflies within a pair.
The bullpen worked a strong outing, Walter Pennington and Chase Wallace allowed only two baserunners and no runs in 3.2 innings of relief for Alcantara.
Tomorrow night, the Fireflies clash again with the Pelicans at Segra Park at 7:05 pm. RHP Cruz Noriega (4-3, 4.40 ERA) takes the hill for Columbia and RHP Richard Gallardo (2-6, 4.60 ERA) starts on the bump for Myrtle Beach.
Columbia can celebrate Thirsty Thursday at Segra Park tomorrow evening. Fans can purchase $2 pints of Bud Light at the Budweiser Bow Tie Bar in center field and the entire ballpark can enjoy half-priced fountain drinks and draft beers from concession stands. Tickets are available at FirefliesTickets.com.