Bats Light Up Augusta on Fireworks Night at Segra Park
Columbia Fireflies win their fourth straight 10-2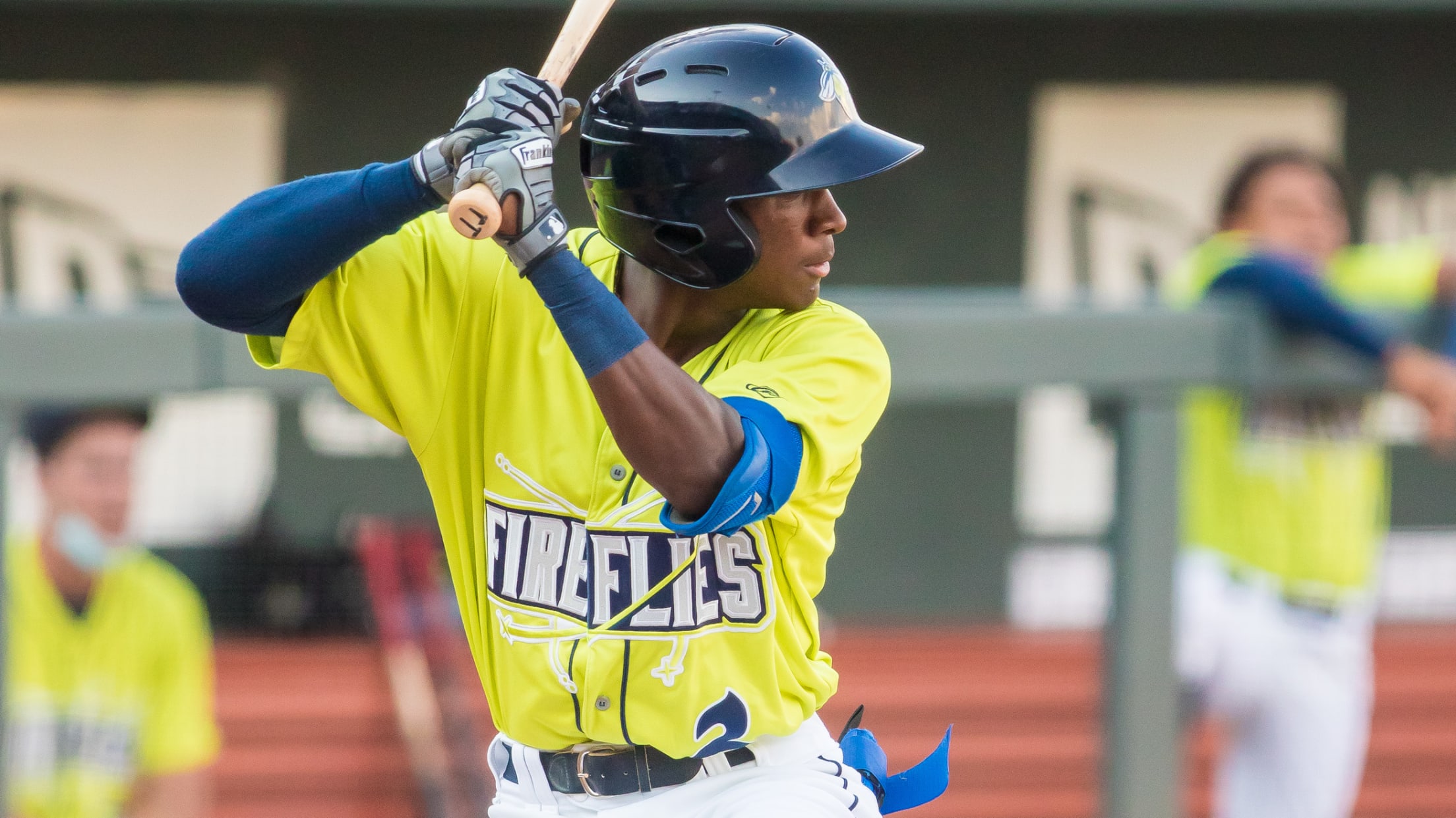 COLUMBIA, S.C. – The Columbia Fireflies had eight hitters reach base safely as the bats scored five in the first three innings in a 10-2 win over the Augusta GreenJackets Saturday at Segra Park. The Columbia (15-8) bats continued to flip the season narrative on its head against the Augusta
COLUMBIA, S.C. – The Columbia Fireflies had eight hitters reach base safely as the bats scored five in the first three innings in a 10-2 win over the Augusta GreenJackets Saturday at Segra Park.
The Columbia (15-8) bats continued to flip the season narrative on its head against the Augusta GreenJackets (9-14). Coming into the series, the Fireflies had been outscored 52-32 in the first third of the game entering this series, and the last three nights, Columbia has outscored Augusta 14-0 in the first three innings.
Tyler Tolbert entered the game with the bases loaded in the bottom of the second and recorded his first hit in eight at-bats, a double that scored a pair of runs to put Columbia on the board. After a fielder's choice, Diego Hernandez dashed to second and Tolbert stole home for his 10th stolen base of the season to score the Fireflies final run of the inning.
In the third, after Darryl Collins smacked a lead-off single and came around on Maikel Garcia's first triple of the season. Jake Means rolled over a ball to short to plate Garcia and push the Fireflies in front 5-0.
After that, the GreenJackets' starter Alec Barger (L, 0-2) was yanked, but things didn't get much better for the Augusta pitching staff. Tolbert scored again in the sixth off of a wildpitch to push Columbia's lead to 7-2 before Means drew a walk with the bases loaded. Means wasn't finished there. In the home half of the eighth, he hit his fifth homerun of the season to push the lead to 10-2. Those five homers are tied for second-most in the Low-A East League.
Luis De Avila (W, 2-0) came in for two scoreless innings and earned the win on his 20th birthday. The lefty fanned a pair of hitters before handing the ball to Nathan Webb, who closed things out.
Augusta's lone runs came off the bat of Willie Carter who smacked a two-run homer to left-center field in the top of the fourth inning. Augusta has scored seven runs in the fourth in the last two nights.
Sunday the team closes out the series with RHP Ben Hernandez (0-1, 4.50 ERA) on the bump. Augusta will throw RHP Spencer Strider (0-0, 0.00 ERA) for a second time this series.
We're taking the season finale to honor local members of our nation's military with Military Appreciation Night presented by All-South Federal Credit Union. The Fireflies will give a Military Heroes card set featuring 16 local military heroes to the first 750 fans through the gates at 4 pm and will honor the service men and women in the card set with an on-field ceremony at 4:15 pm. The team will also wear special patriotic jerseys.