Bats Outlast Birds in Series Finale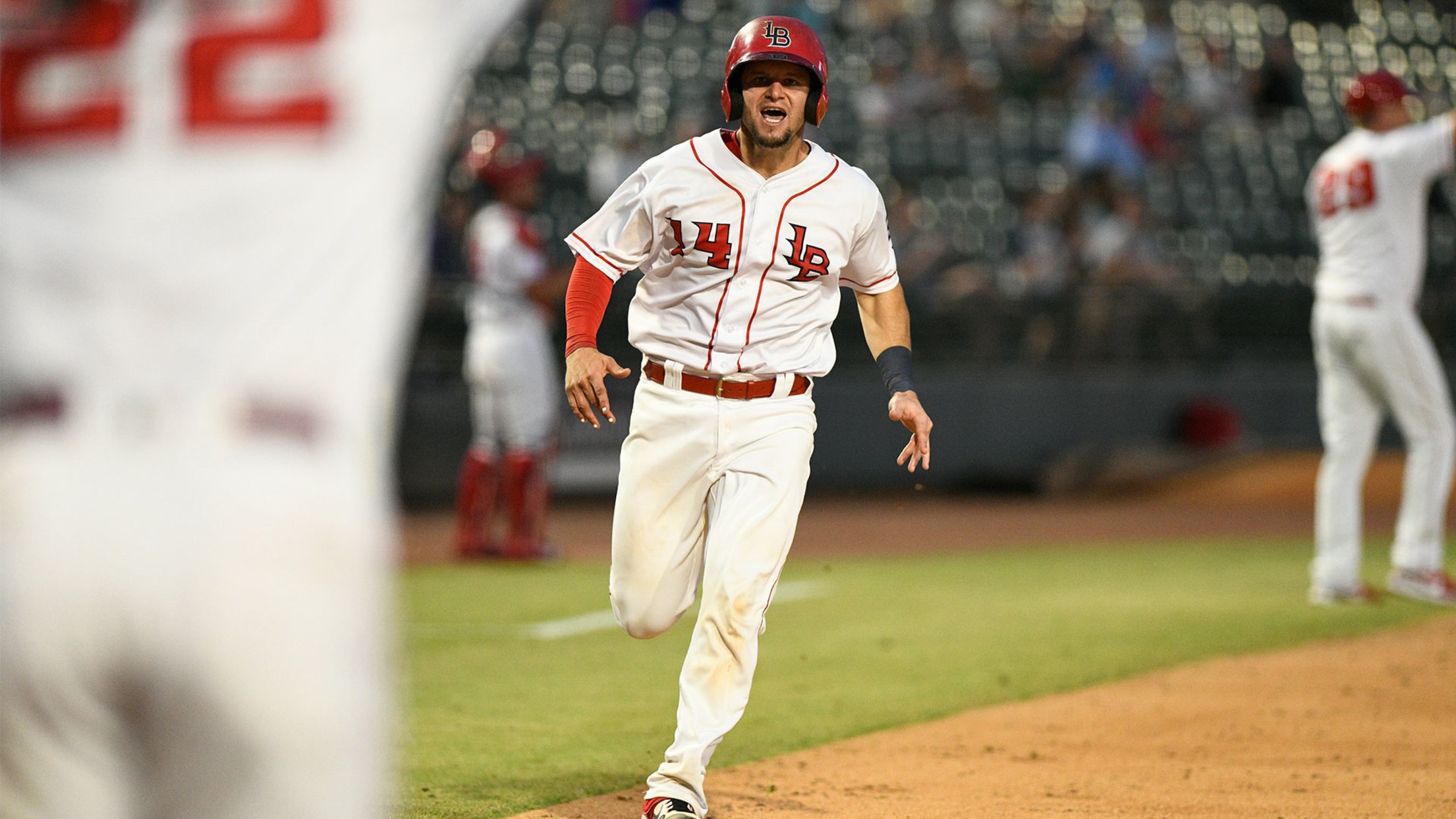 Memphis, Tenn. – The Louisville Bats rallied late as Chris Okey launched two home runs and three other Bats turned in multi-hit games to take the series finale 8-7 against the Memphis Redbirds on Sunday afternoon at AutoZone Park. [BOX SCORE] Chris Okey went 4-5 with two homeruns and Alejo
Memphis, Tenn. – The Louisville Bats rallied late as Chris Okey launched two home runs and three other Bats turned in multi-hit games to take the series finale 8-7 against the Memphis Redbirds on Sunday afternoon at AutoZone Park.
Chris Okey went 4-5 with two homeruns and Alejo Lopez, Francisco Urbaez had three hits each with Michael De Leon adding two of his own to highlight a 13-hit performance from the Bats. LHP Reiver Sanmartin went five innings, allowing four runs on six hits while striking out six.
The Redbirds struck first in the bottom of the third after a one-out Nick Plummer walk provided an opportunity to score. Plummer stole second as Matthew Liberatore struck out on a missed bunt to move into score position with two outs. Brendan Donovan singled to right to bring the run home and take a 1-0 lead but was cut down from the outfield by Brantley Bell trying to take extra bases.
Louisville answered in the fifth with a run of its own. Lopez doubled and Francisco Urbaez singled to start the inning. Mike Freeman reached first on a fielder's choice that score Lopez to even things 1-1. The threat would come to pass as the next two Louisville batters hit into outs.
In the home half of the fifth, Memphis put up three more runs to take a 4-1 lead, capped off by an RBI double from Kramer Robertson.
The Bats and Redbirds traded runs in the sixth and seventh to make it a 5-2 game. Louisville's run came courtesy of Chris Okey on a solo blast to left field, his fourth of the season.
Louisville rallied late, scoring five runs with two outs in the eighth inning to take 7-5 lead. The Bats had five hits and two walks in the frame. Lopez tied the game with a 2-RBI single to left and three batters later Narciso Crook shot another line drive to left to score two more and give Louisville a 7-5 lead.
Memphis scratched one across in the bottom of eighth to get back within one at 7-6, but Okey sent a deep fly ball over the left-center wall for his second homer of the game to give the Bats a two-run lead with three outs to play. The Redbirds would plate one final run in the last frame of the game off a Kramer Robertson homerun, but the Bats would hold on for the 8-7 win.
The Bats will enjoy the next two days off before welcoming the Toledo Mud Hens for a five-game home series from Wednesday, Sep. 22- Sunday, Sep. 26.