Bats Stymied in 6-2 loss
Cubs held to 2 runs for third game in a row in Dayton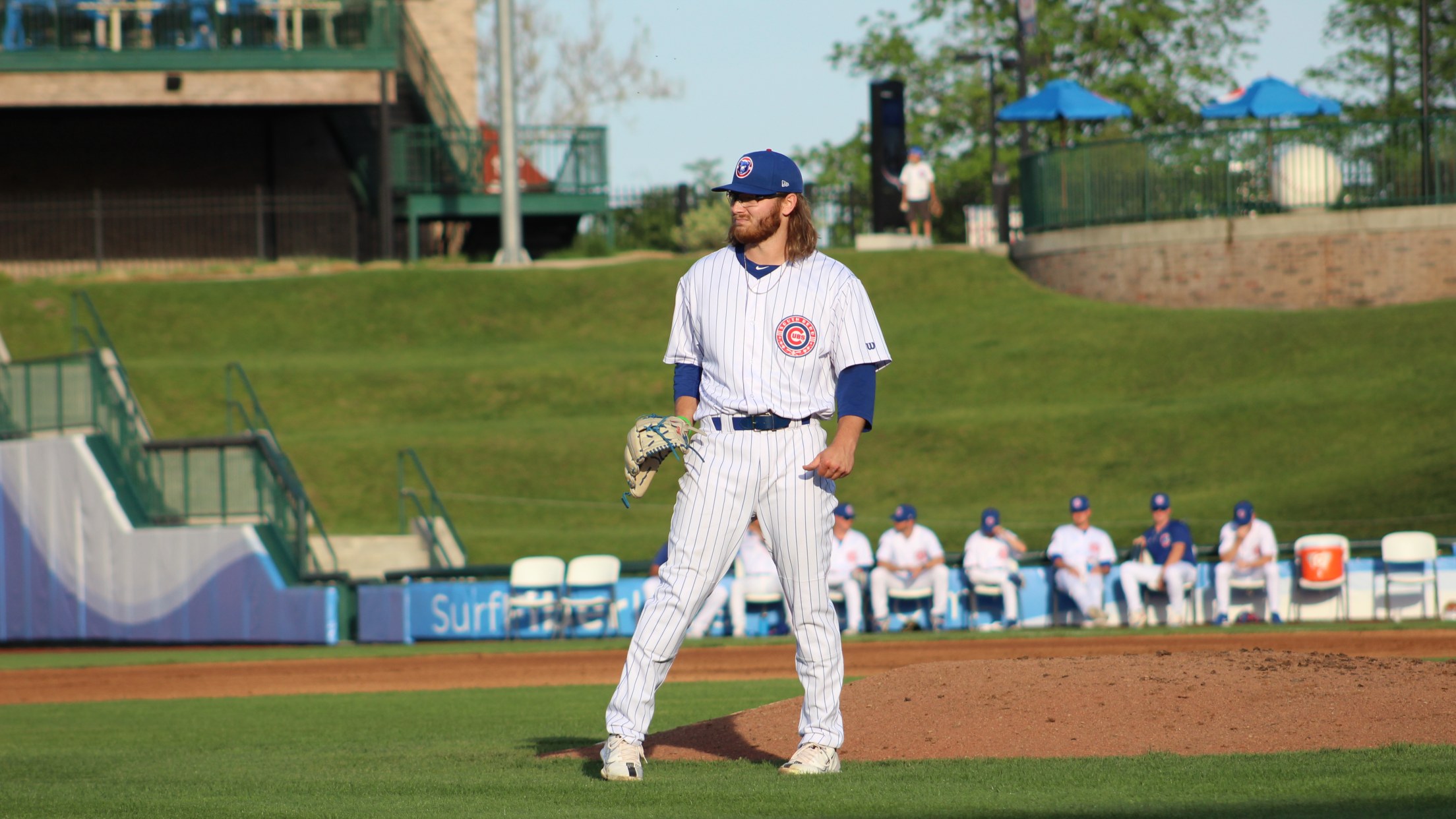 DAYTON, OH – The Cubs scored first on Saturday night but another great start on the mound from a Dayton pitcher mixed with a great effort from the bottom of the Dragons offense proved to be too much in a 6-2 defeat. Jordan Nwogu doubled to start the game on
DAYTON, OH – The Cubs scored first on Saturday night but another great start on the mound from a Dayton pitcher mixed with a great effort from the bottom of the Dragons offense proved to be too much in a 6-2 defeat.
Jordan Nwogu doubled to start the game on a line drive out to right center and two batters later he scored on a looping liner off the bat of Pete Crow-Armstrong that was missed in left field by Rece Hinds. The unearned run was the only run allowed by Christian Roa and South Bend wouldn't score again until the ninth.
Daniel Palencia started the game for the Cubs and in the first inning the number two Reds prospect, Elly De La Cruz, ambushed the first pitch he saw of the game, launching one over the wall in right to tie things up at one.
Palencia retired the next four batters he faced and then ran into trouble in the second with two outs and no one aboard. The flamethrower plunked Garrett Wolforth and then gave up a double to Nick Quintana that gave Dayton the lead for good.
Two innings later a trio of two-out singles produced three more runs. Quintana singled to right and Owen Caissie's throw to try to get Allan Cerda at third base got away and into the dugout. Michael Trautwein and Justice Thompson followed with the next two singles to make it 5-2 for the home side.
Insurance came in the eighth inning when a wild pitch from Didier Vargas, on ball four, scored Wolforth who flew around and scored all the way from second base.
In the ninth the Cubs got one run back after Crow-Armstrong tripled off the wall in center to start the inning and scored on a Yohendrick Pinango ground out to second.
Pinango saw his 17-game hitting streak and 18-game on-base streak come to an end tonight.
On the mound Riley Martin shined for the Cubs, dealing 3.1 scoreless innings, allowing just two hits, and punching out seven. The likes of Palencia, Martin, and Vargas combined to strike out a season-high-tying 16 batters.
The loss was the third in a row for South Bend and clinched their first series loss in over a month. The final game of the series is set for 1:09 ET tomorrow in Dayton.