NATURALS OFFERING FANS BATTING CAGE EXPERIENCE AT ARVEST BALLPARK
Reserve the Batting Cages on select dates between Tuesday, January 5th and Saturday, February 27th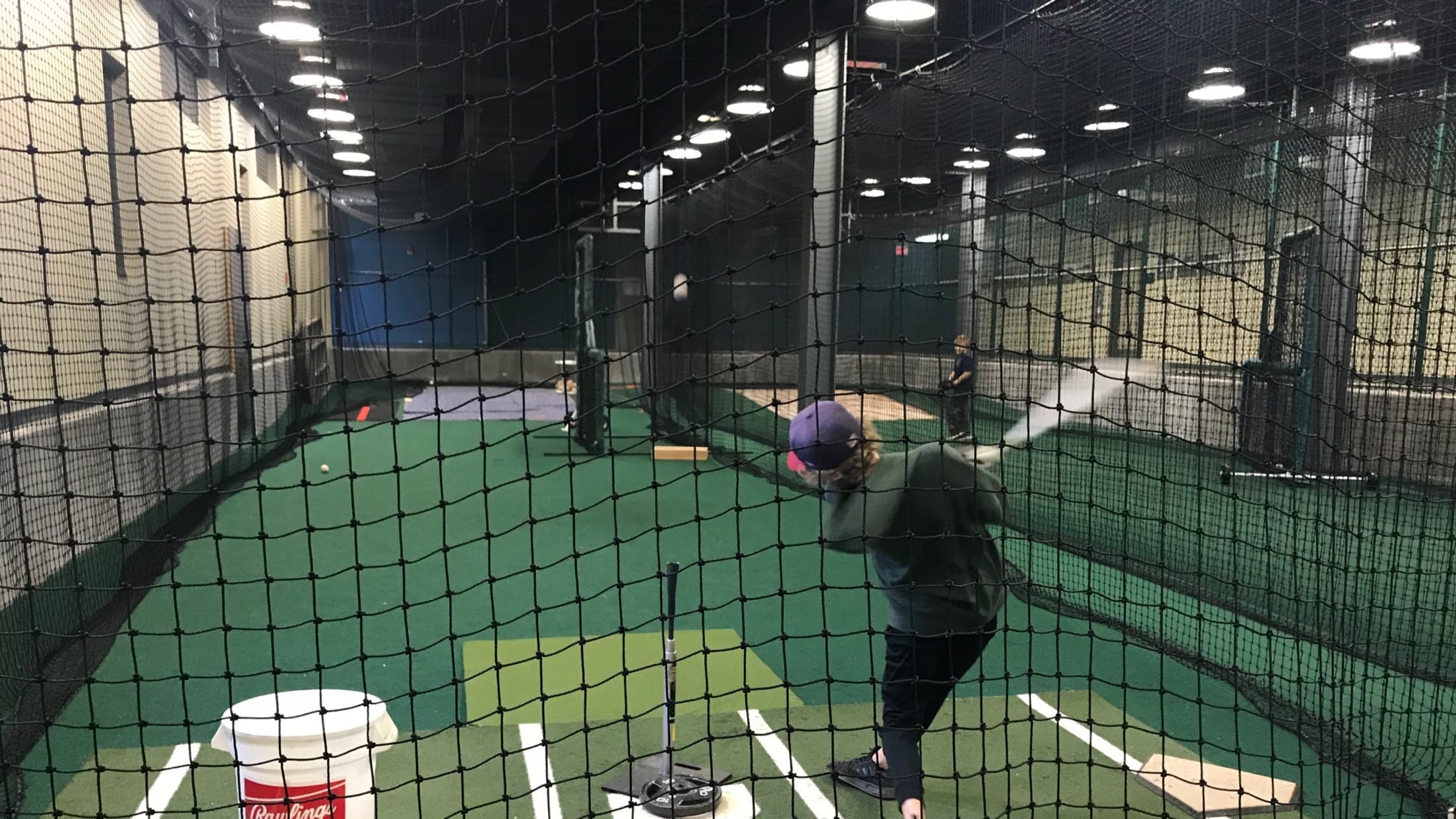 Teams of all ages, as well as individuals, are invited to reserve a Batting Cage Experience at Arvest Ballpark in 2021. (NWA Naturals)
The Northwest Arkansas Naturals are excited to give fans an opportunity to reserve a Batting Cage Experience at Arvest Ballpark in January or February of 2021. The Batting Cage Experience is presented by Whataburger. The cost is $95 for a 1-hour rental and you'll receive the following amenities: Access to
The Northwest Arkansas Naturals are excited to give fans an opportunity to reserve a Batting Cage Experience at Arvest Ballpark in January or February of 2021. The Batting Cage Experience is presented by Whataburger. The cost is $95 for a 1-hour rental and you'll receive the following amenities: Access to two (2) indoor, climate controlled hitting tunnels; Baseballs, L Screen, and a Hitting Tee will be provided for each rental (for safety purposes, please bring your own bats and helmets).
Each Batting Cage Experience at Arvest Ballpark is limited to one (1) group and will be sold on a first come, first serve basis. The maximum number of people allowed per hour is 25 and guests are asked to not arrive more than 15 minutes before their scheduled time. The batting cages will be available to rent Tuesday through Thursday and on Saturday starting on Tuesday, January 5th and ending on Saturday, February 27th. Available time slots include: Weekdays: 4pm - 5pm, 5:30pm - 6:30pm, & 7pm - 8pm; and Weekends: 10am - 11am & 11:30am-12:30pm.
Batting Cage Experience reservations are open to individuals as well as baseball and softball teams of all ages. Repeat discounts and a limited amount of additional times may be available, please email [email protected] for more information. Adults, Guardians, and Coaches will be required to sign a Naturals Liability Waiver upon entry and will be asked to review the Arvest Ballpark Covid-19 Protocols before their designated rental.
For more information or to reserve your Batting Cage Experience at Arvest Ballpark, please CLICK HERE.