Be Part of a Special Cancer Survivors Drive Jersey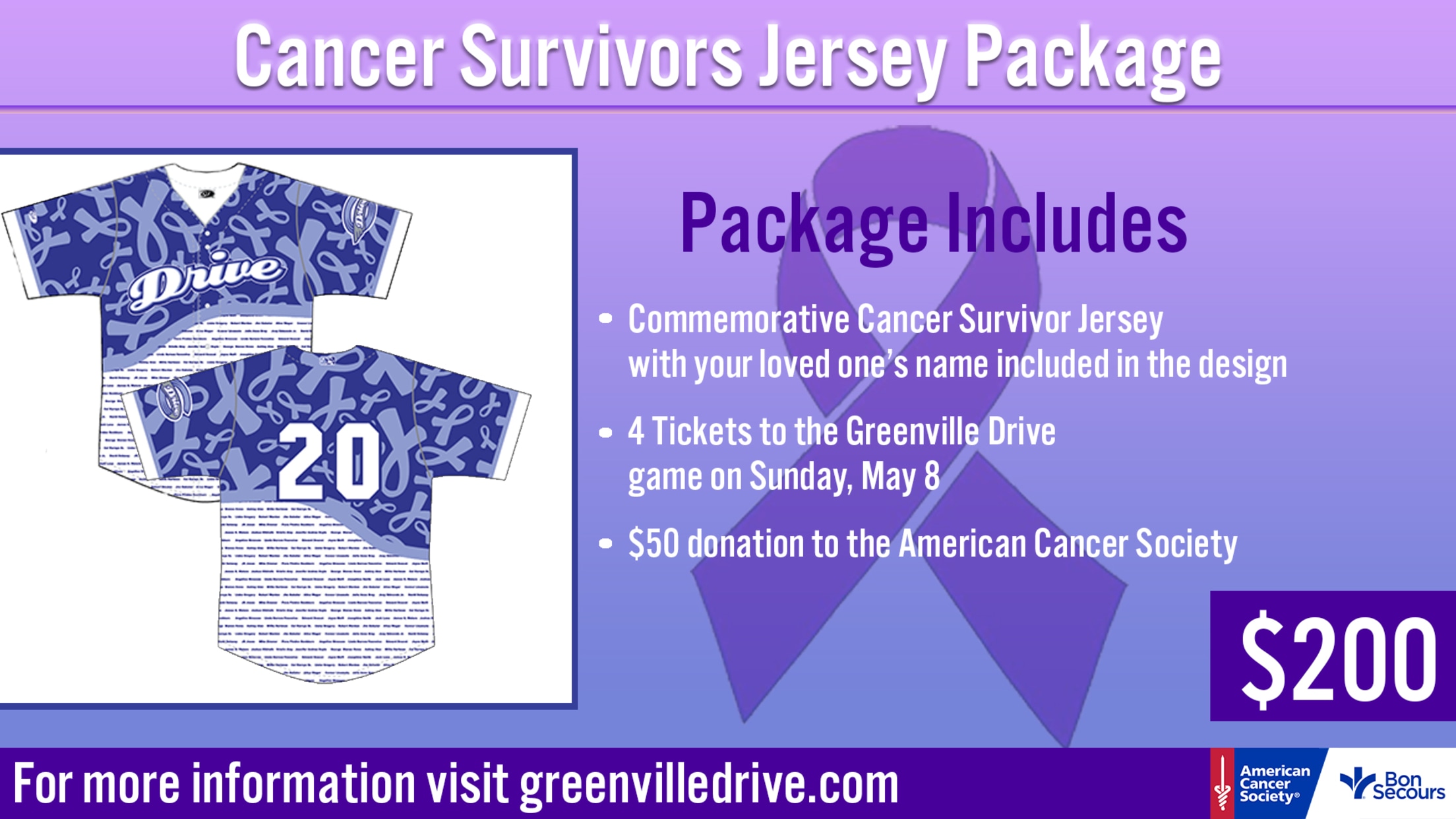 The Greenville Drive are partnering with Bon Secours and the American Cancer Society to honor our community's cancer survivors during a game this coming season. On Sunday, May 8, as the Drive host the Rome Braves on the field, the team will also be honoring and celebrating cancer survivors and
The Greenville Drive are partnering with Bon Secours and the American Cancer Society to honor our community's cancer survivors during a game this coming season.
On Sunday, May 8, as the Drive host the Rome Braves on the field, the team will also be honoring and celebrating cancer survivors and their families throughout the game and would like to offer our fans an opportunity to do the same.
While there will be many pieces of celebration within this game, we're especially excited to announce that our fans will get to have a part in designing special jerseys for this game! The Drive players will wear jerseys that will include up to 75 individual names of cancer survivors that are near and dear to members of the Upstate community.
Starting today, through the end of the month, the Drive will be selling packages that include the opportunity to include a name within the complete jersey design, a completed jersey* (just like the team is wearing on the field) for your own collection, 4 tickets to the May 8th game and a $50 donation to the American Cancer Society to assist with their research and overall efforts to put an end to this disease.
Each package is $200 and can be purchased by CLICKING HERE.
For questions or additional information, please call us at 864-240-4500.
*Each completed jersey can be ordered in adult sizes S-4XL and with any number on the back.