Beer Cheers Continue During the Aces Championship Run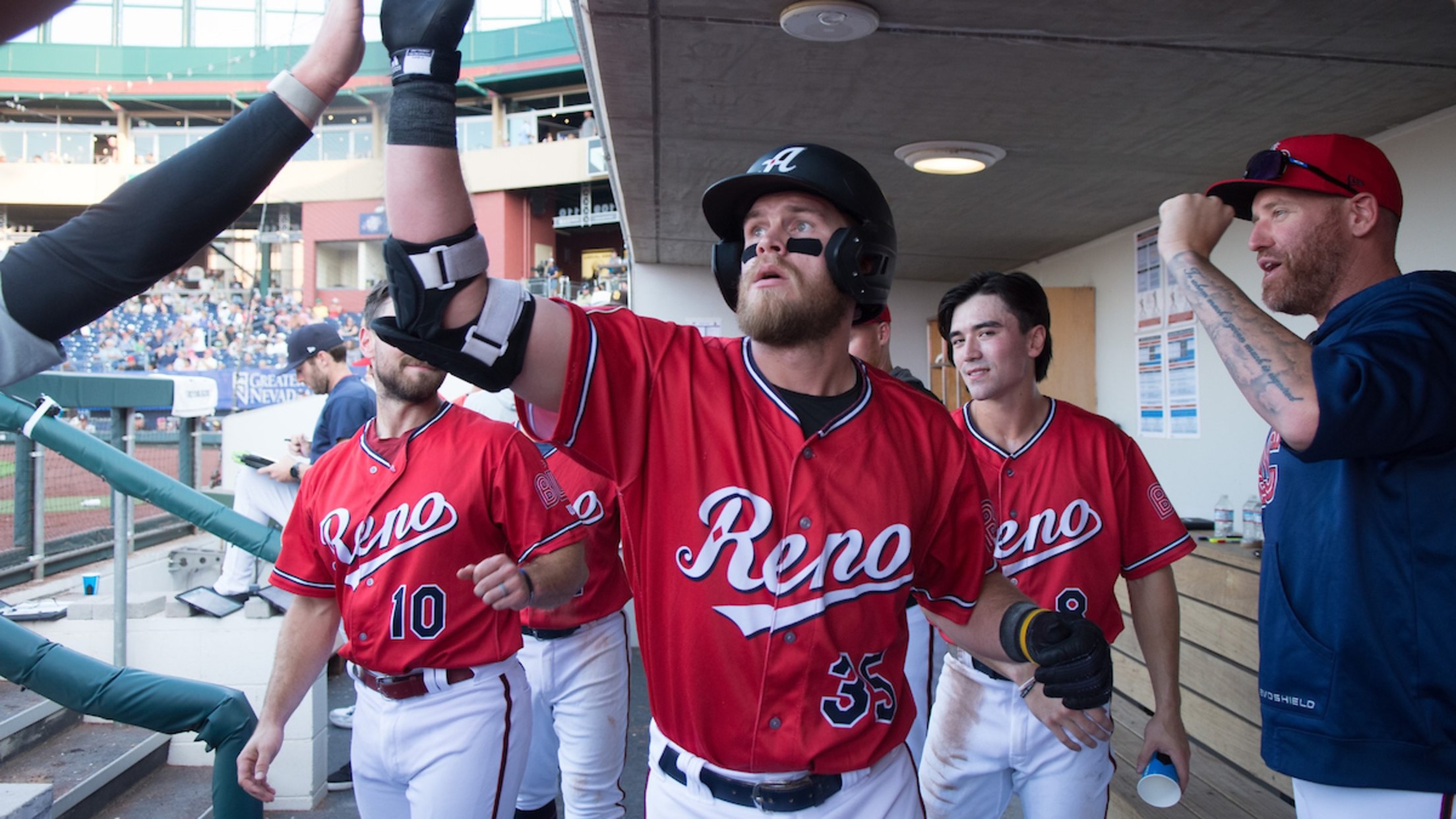 RENO, Nev. – When Seth Beer steps to the plate at Greater Nevada Field, the echoes of "Beer, Beeer, Beeer!" bellow throughout the ballpark as one of the franchise's most popular players eyes for his next home run. Entering the 2022 season as the Diamondbacks' No. 10 Top Prospect according
RENO, Nev. – When Seth Beer steps to the plate at Greater Nevada Field, the echoes of "Beer, Beeer, Beeer!" bellow throughout the ballpark as one of the franchise's most popular players eyes for his next home run. Entering the 2022 season as the Diamondbacks' No. 10 Top Prospect according to MLB Pipeline, he began the season with Arizona but spent most of the year with the Aces in the middle of the batting order.
During the Aces Pacific Coast League championship run in 2022, the 26-year-old first baseman provided a steadying force while anchoring the right side of the infield. In 66 games at first, he committed only three errors and was one of the team's top defenders with a .994 fielding percentage.
While at the plate, the former first-round pick ranked in Reno's Top 5 in several offensive categories, including games played (90), runs (56), doubles (20), home runs (14), RBI (62), and total bases (144).
We'd say we miss the Beer chants, but they're still echoing throughout Greater Nevada Field 🗣🍻 pic.twitter.com/26d1UBm7Xp

— Reno Aces (@Aces) December 17, 2022
In the PCL Championship Game against the El Paso Chihuahuas, Beer went 1-for-3 with a seventh-inning triple that drove in the Aces' final run of the game before the team won 6-2, claimed the team's second championship in franchise history.
The Clemson product remains one of the most popular players in Aces' history as he continues to work his way up the record books. He sits among the offensive leaders in the franchise in games (190), doubles (53), runs (129), RBI (121), and total bases (329).
While Beer's goal is to have his signature chant being yelled by fans in Arizona, if he did return to Reno in 2023, he would be welcome with open arms and the Greater Nevada Field fans screaming his name every time he steps into the batter's box.
The Reno Aces are slated to open the 2023 season at Greater Nevada Field on Friday, March 31st, against the Las Vegas Aviators, Triple-A affiliate of the Oakland Athletics. Season Memberships are available via RenoAces.com, texting "MEMBER" to 21003, or calling 775-334-7000.
-ACES-