Bees Shutout by LumberKings
Rodriguez strikes out six in debut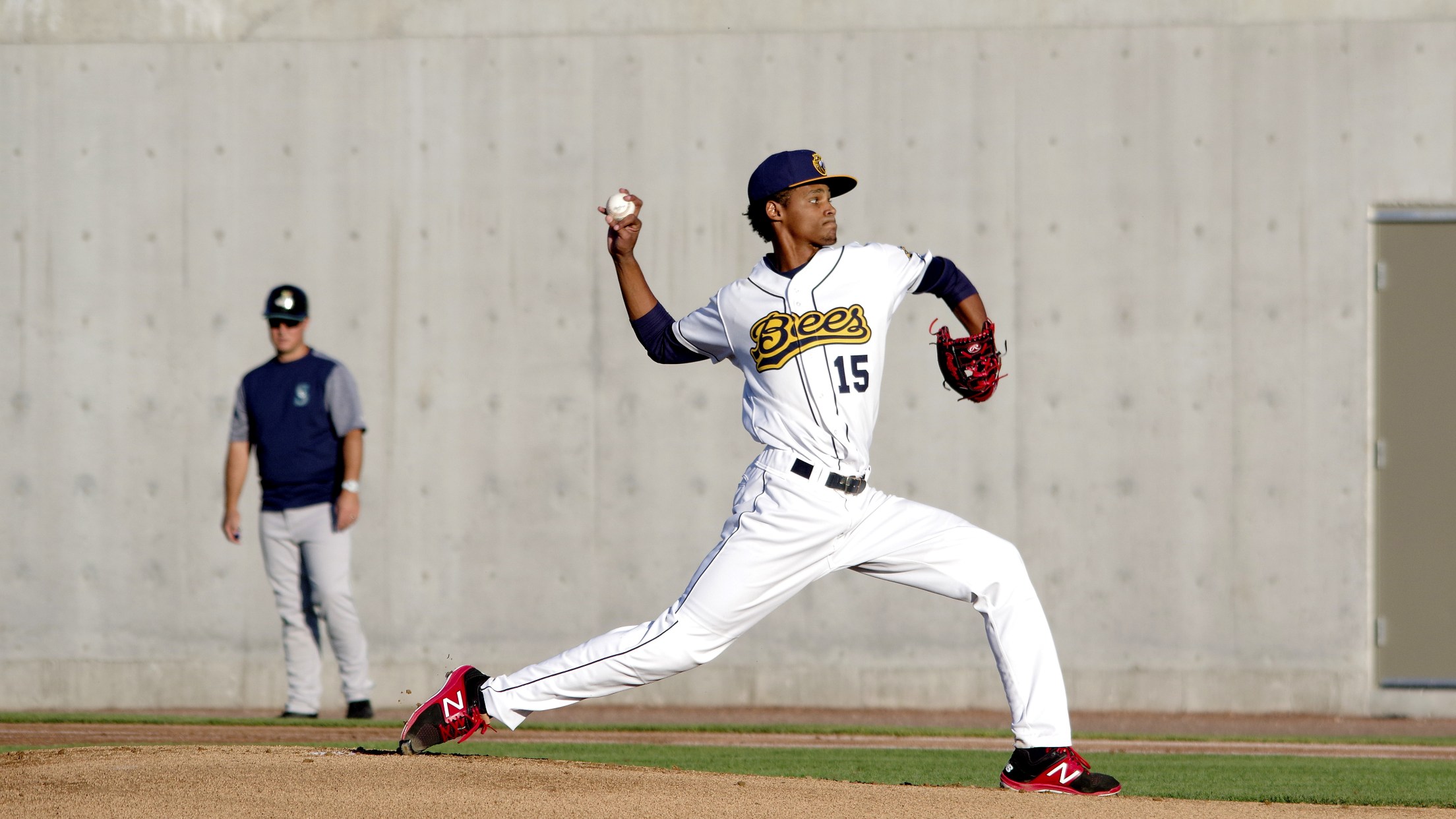 (STEPHEN_A._CIRINNA)
(Burlington, IA) - The Burlington Bees (56-72) lost their second straight game, losing 1-0 to the Clinton LumberKings (58-68) on Wednesday night at Community Field. 
(Burlington, IA) - The Burlington Bees (56-72) lost their second straight game, losing 1-0 to the Clinton LumberKings (58-68) on Wednesday night at Community Field.
Clinton opened the scoring in the first inning. After Elvin Rodriguez struck out the lead-off batter, Joe Rizzo reached on an error and moved to second on a Yojhan Quevedo single. Nick Zammarelli then lined a double down the left field line, scoring Rizzo, giving the Clinton LumberKings a 1-0 lead.
Elvin Rodriguez made his Burlington Bees' debut, allowing one unearned run in five inning striking out six batters without issuing a walk. The Bees' bullpen kept the game close as Zac Ryan worked three scoreless innings and Kyle Halbohn also threw a scoreless frame, keeping the game at 1-0.
The Bees had chacnes late, placing the tying run on base in each of the last three innings but couldn't come up with a big hit, losing their second straight game, 1-0. Clinton starter Steven Ridings (1-2) earned the win while Elvin Rodriguez (0-1) was charged with the loss and Wyatt Mills (4) picked up the save.
The Bees and the LumberKings will finish the series on Thursday at 6:30 p.m. at Community Field. It's a Buffalo Tavern Thirsty Thursday which means you can enjoy drink specials on all beer and Pepsi products through out the game. Andrew Vinson will make start for the Bees against Nick Wells for the LumberKings. For tickets, visit gobees.com or stop by the Bees' office. For more information, call the Bees at (319)-754-5705.