Beloit showcases 'snappy' new ballpark
ABC Supply Stadium makes much-anticipated debut on Rock River
There are some beautiful places to watch a baseball game just west of Lake Michigan. A 90-mile stretch of I-94 provides a gateway to three Major League stadiums. And not much further west, past a handful of Minor League parks, "it" was built in a cornfield in Iowa. But now
There are some beautiful places to watch a baseball game just west of Lake Michigan.
A 90-mile stretch of I-94 provides a gateway to three Major League stadiums. And not much further west, past a handful of Minor League parks, "it" was built in a cornfield in Iowa.
But now there's a new jewel directly on the Wisconsin-Illinois border.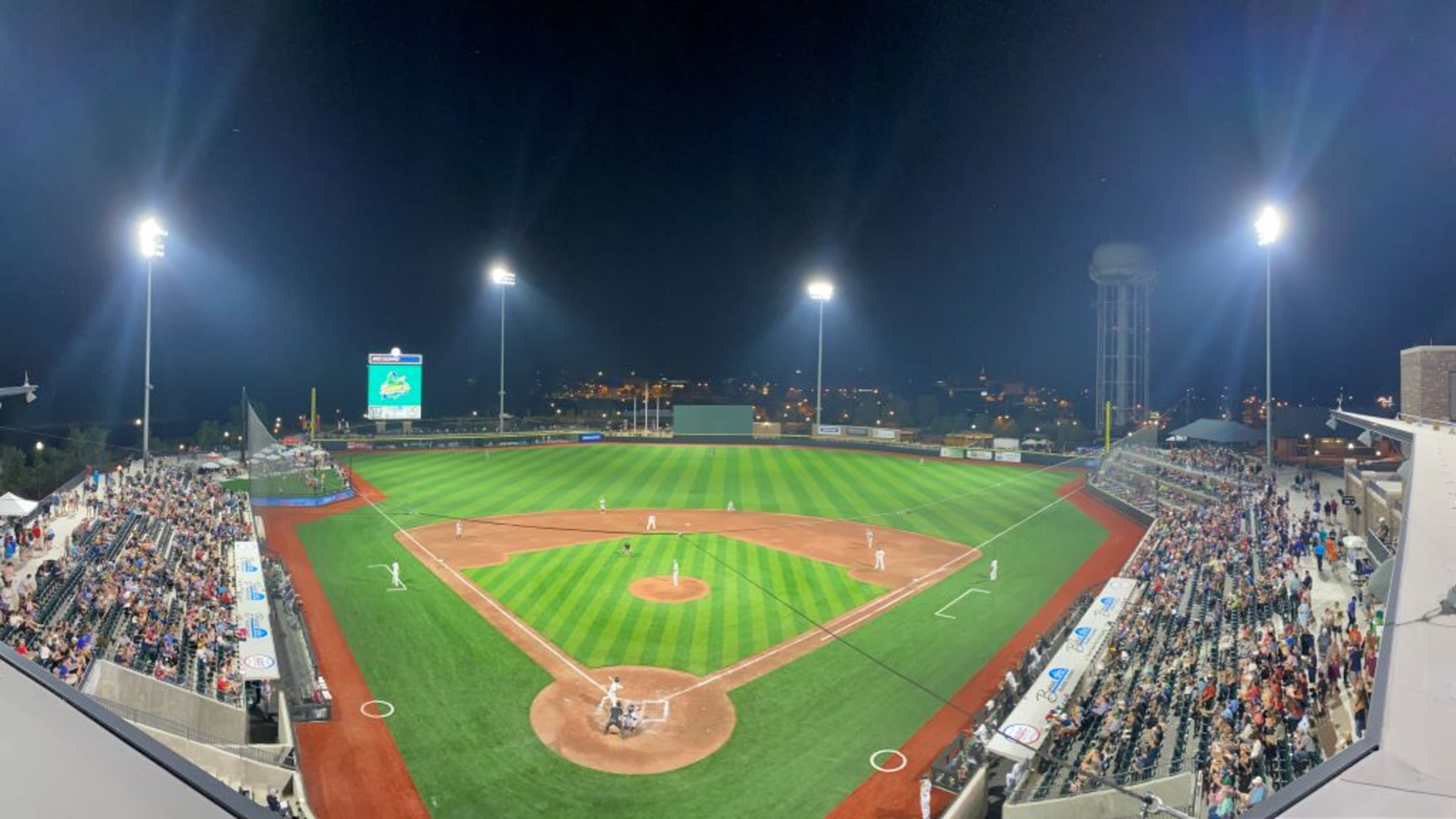 ABC Supply Stadium in Beloit, Wisconsin, opened its doors for the first time this week as home of the High-A Snappers. Standing alongside the Rock River -- a tributary of the Mississippi -- the recently completed facility played host to a sold-out Opening Night crowd of 3,500 on Tuesday against the Timber Rattlers. The event marked the culmination of more than a year of bold risks taken to keep affiliated baseball in the region.
"This is the stadium that you built, Beloit," Quint Studer, owner of both Marlins' affiliates in Beloit and Pensacola said when he addressed the crowd Tuesday. "I'd like to thank the people who built the stadium. This is a $37 million stadium and 99 percent of the labor was done by people of the Stateline area."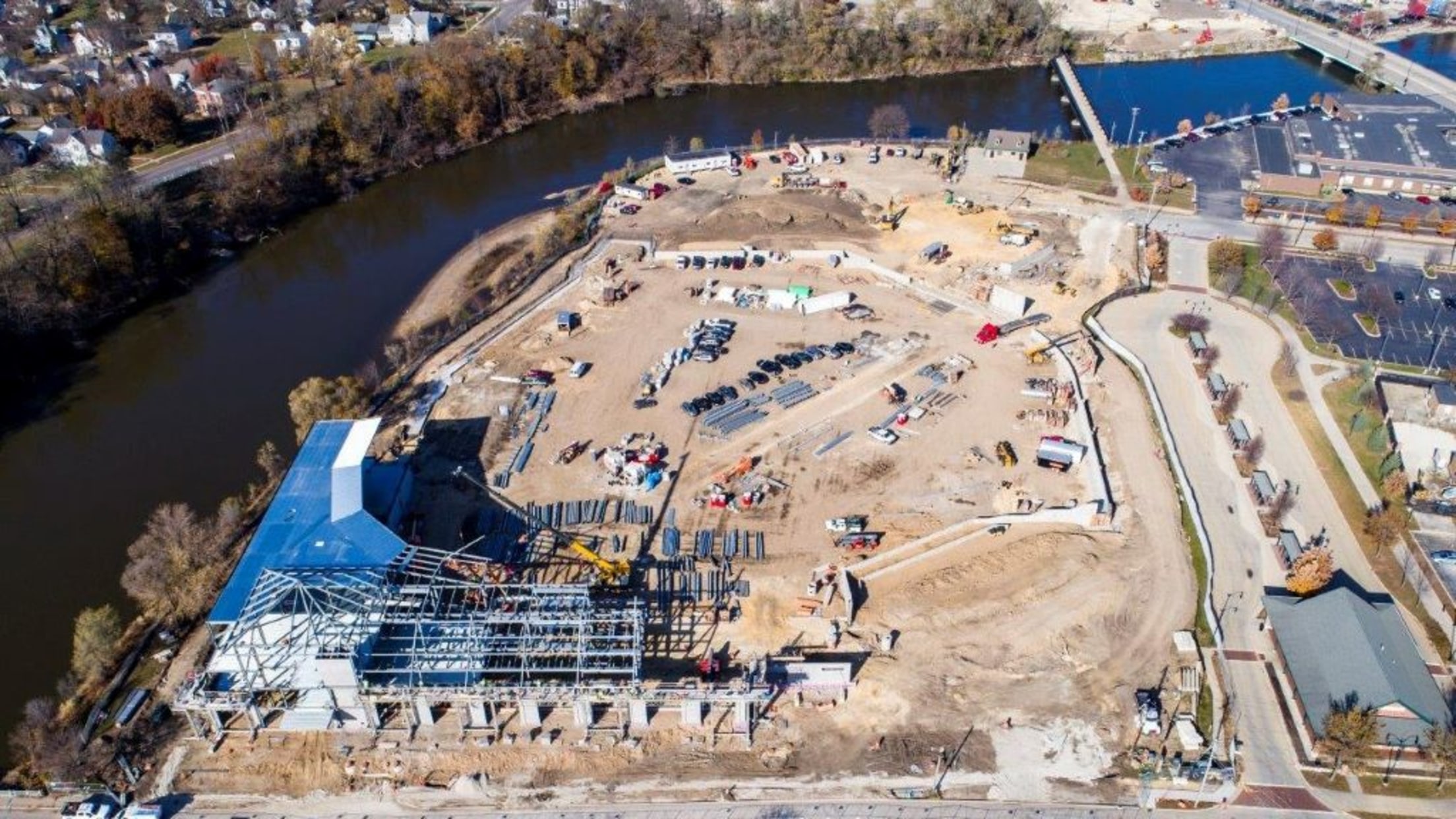 Under the leadership of Studer as well as benefactor and ABC Supply Company chair Diane Hendricks, that construction began last July amidst a great deal of uncertainty.
Beloit was far from a guarantee to be selected as one of the 120 affiliated teams included in the Minors' realignment at the start of this season. But now they're signed on to be the Marlins' High-A affiliate for the next decade and have brand-new facilities to offer those prospects.
"We got an indoor batting cage. We got a separate batting cage just for ourselves. Visitors have their own, which is really cool. Just TV's everywhere. There's a lounge area. The coaches' rooms are really big," Beloit manager Mike Jacobs told reporters Monday at the team's first practice at the facility. "Everything's just brand new. Anything that's brand new is really cool. A lot of good stuff here."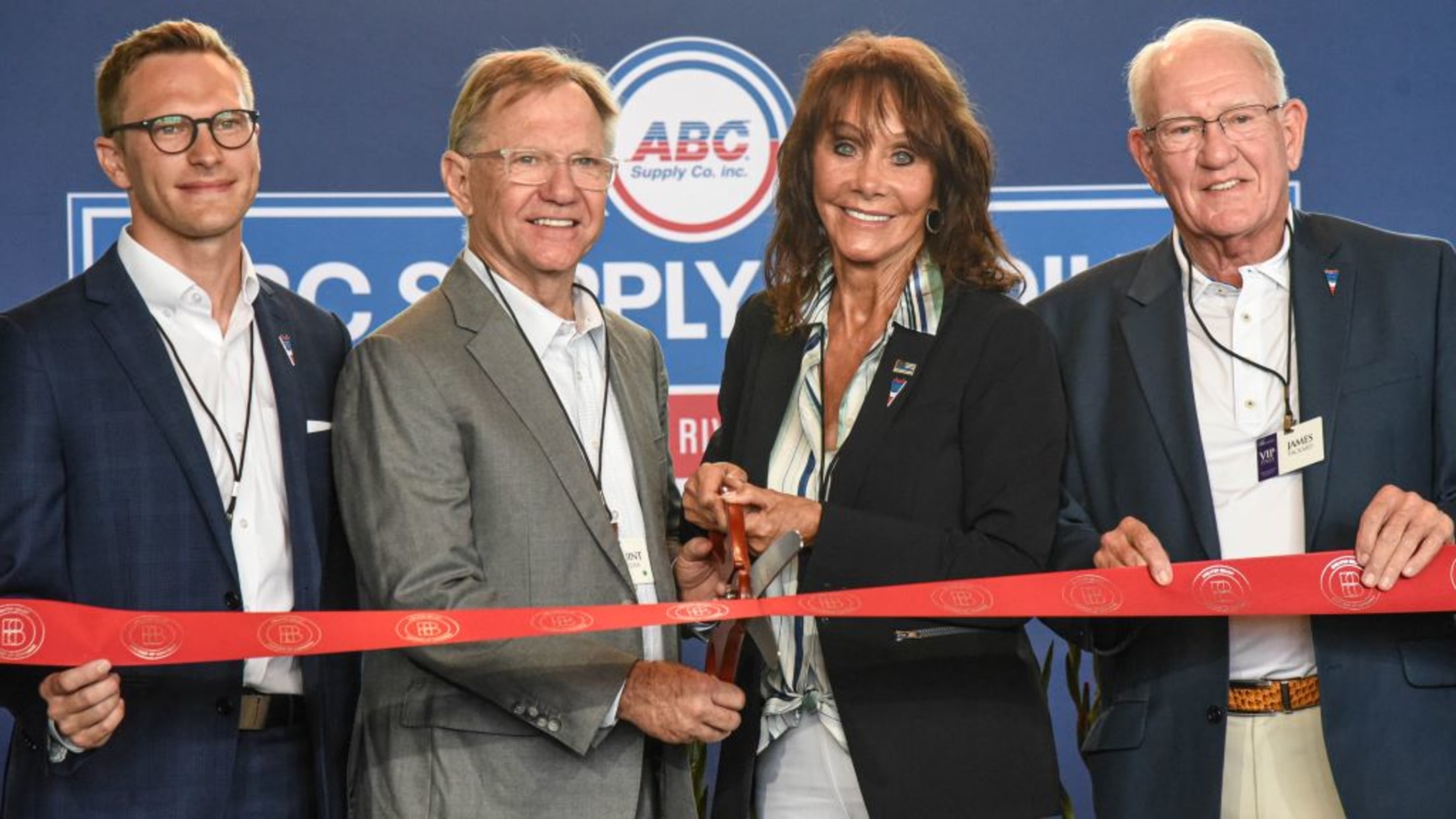 Beyond the player facilities, the stadium itself seems up to par with a number of the best Minor league stadiums in terms of fan entertainment.
From "Food Truck Alley," where the team plans to station a few local food trucks outside the park behind the right-field foul pole, to the outfield party decks, including a space in right field that lays claim to the "largest bar in Wisconsin," there was an emphasis placed on the fan experience in the construction of the ballpark.
The Snappers dropped the opener of the series against Wisconsin, 9-5, in extra innings. But Marlins left-hander Zach King and Brewers' outfielder Korry Howell got to take their place as the first pitcher and batter to play in ABC Supply Stadium.
The night consisted of performances by the University of Wisconsin-Madison marching band as the gates opened and the Beloit Memorial Jazz Orchestra's rendition of the national anthem. A quintet of Beloit community leaders, including Beloit native and former NFL head coach Jim Caldwell, threw out the ceremonial first pitch, and Studer's comments to the crowd were followed by an on-field address from Milwaukee Bucks forward Pat Connaughton, an NBA champion and former Orioles prospect.
"To be out here, to see what's happening in Beloit and at this stadium is truly incredible," Connaughton said. "Thank you to everyone who has helped make this happen. It is an incredible stadium. It's great for the city of Beloit. It's great to see what sports do. They bring us all together. The support we felt during our championship run, it wouldn't have been possible if not for all of you."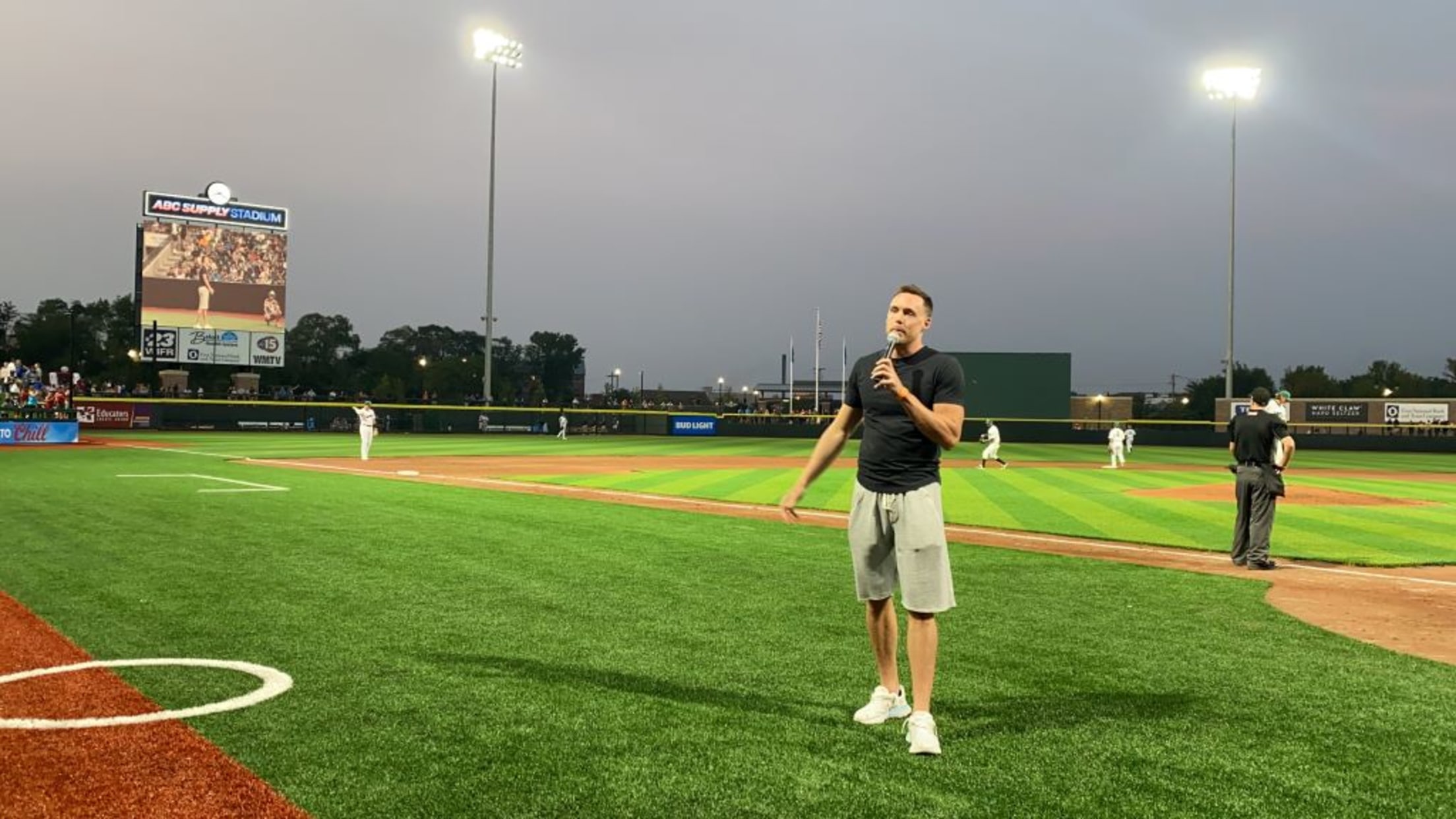 It's going to take a while to determine how ABC Supply Stadium figures into "ballpark factors," statistically speaking. But there might have been an early tip after Monday's batting practice.
According to Beloit outfielder Troy Johnston, ABC Supply Stadium plays a little bigger than the Snappers' previous home since 1982, Pohlman Field. But the ball seemed to be jumping off the bats in that practice Monday.
"The ball flies fantastic," Johnston said. "As a hitter that's a huge bonus for me."