Bergner, Flores Both Impressive in Doubleheader Sweep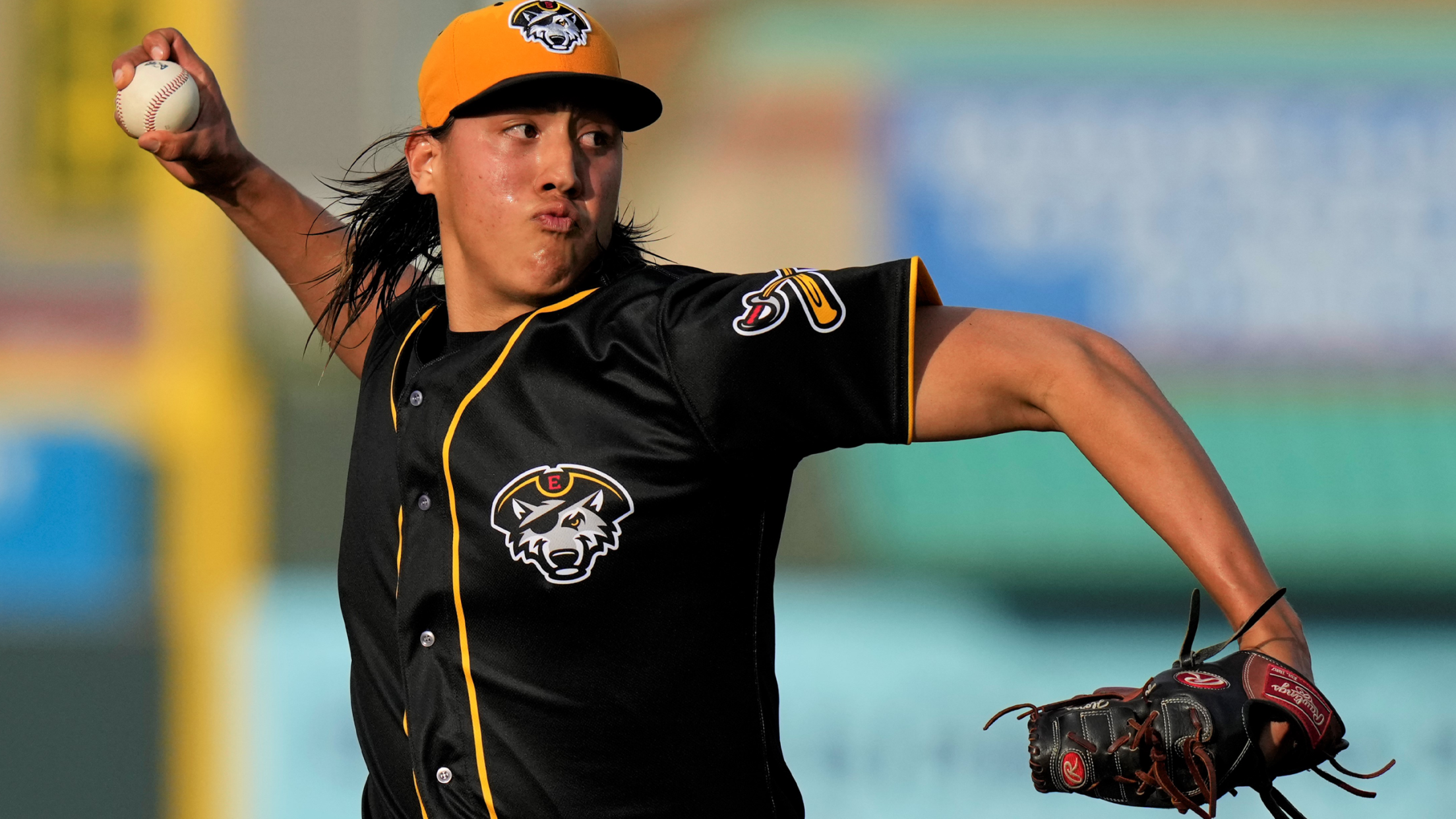 (Mike Godlewski Photography)
The Erie SeaWolves won 5-1 and 7-0 over the New Hampshire Fisher Cats on Thursday at UPMC Park for their second doubleheader sweep of the season. The last time the 'Wolves defeated an Eastern League rival in both ends of a doubleheader was at Mirabito Stadium against the Binghamton Rumble
The Erie SeaWolves won 5-1 and 7-0 over the New Hampshire Fisher Cats on Thursday at UPMC Park for their second doubleheader sweep of the season. The last time the 'Wolves defeated an Eastern League rival in both ends of a doubleheader was at Mirabito Stadium against the Binghamton Rumble Ponies on April 27.
Thanks to another impressive outing by Austin Bergner, the SeaWolves cruised to a game one victory. The right-hander set down 15 straight men and reached the sixth inning for his second straight start.
Erie helped out its starting pitcher with a five-run first inning. Andrew Navigato and Dillon Dingler hit back-to-back singles before Kerry Carpenter drove in his team-leading 21st RBI with a double.
However, the offensive tirade appeared to be cut short as Andre Lipcius grounded into a 6-3-2 double play as Kerry Carpenter took off for third, while Dillon Dingler stayed put at the bag before racing home and being tagged out.
Despite the baserunning miscue, Parker Meadows was plunked with a pitch to extend the inning and Gage Workman roped a double the other way, plating Carpenter.
Quincy Nieporte then brought in a pair with a two-run single and after he advanced to second on a walk to Daniel Cabrera, Luis Carpio drove him in with an RBI single. After the five-run frame, the SeaWolves' bats were quieted through the rest of the game as they tallied just one hit and one walk.
Bergner (1-1) picked up his first win in Double-A after firing 5.2 scoreless innings, allowing two hits, one walk, and striking out seven. Billy Lescher made his season debut with Erie and finished off the game by giving up one earned run in 1.1 innings.
Andrew Bash (0-1) received the loss and lasted 0.2 innings, yielding six hits, five runs, five earned runs, walking one, and striking out none.
GAME TWO
Erie also scored in the first inning of the nightcap as Workman swiped third for his 14th stolen base of the season, and dashed for home after an errant throw from Phil Clarke.
Two innings later, the SeaWolves added to the lead with a three-run jack by Andre Lipcius, which was his third homer of the season.
Kerry Carpenter joined the home run party with a solo shot of his own, his ninth, to give the SeaWolves a 5-0 lead.
Erie tacked on two more runs in the sixth on a Chris Rabago RBI single and an RBI groundout from Dingler.
Meanwhile, the SeaWolves racked up its fifth shutout of the season. The Tigers' #15 prospect Wilmer Flores (1-0) made his highly anticipated Erie debut by firing five shutout frames, allowing one hit, one walk, mowing down seven batters, and retiring the last 12 hitters he faced.
Yaya Chentouf and Brendan White both tossed a scoreless inning as the two relievers worked out of jams; Chentouf caught a lineout and rung up New Hampshire's Orelvis Martinez on strikes to strand runners at second and third, while Brendan White induced a 4-6-3 game-ending double play from LJ Talley to secure the twinbill sweep.
Brady Lail (1-1) was charged with the loss. In five innings he allowed eight hits, five runs, five earned runs, one walk, and struck out two batters.