BG Belts Record Four Homers to Even Series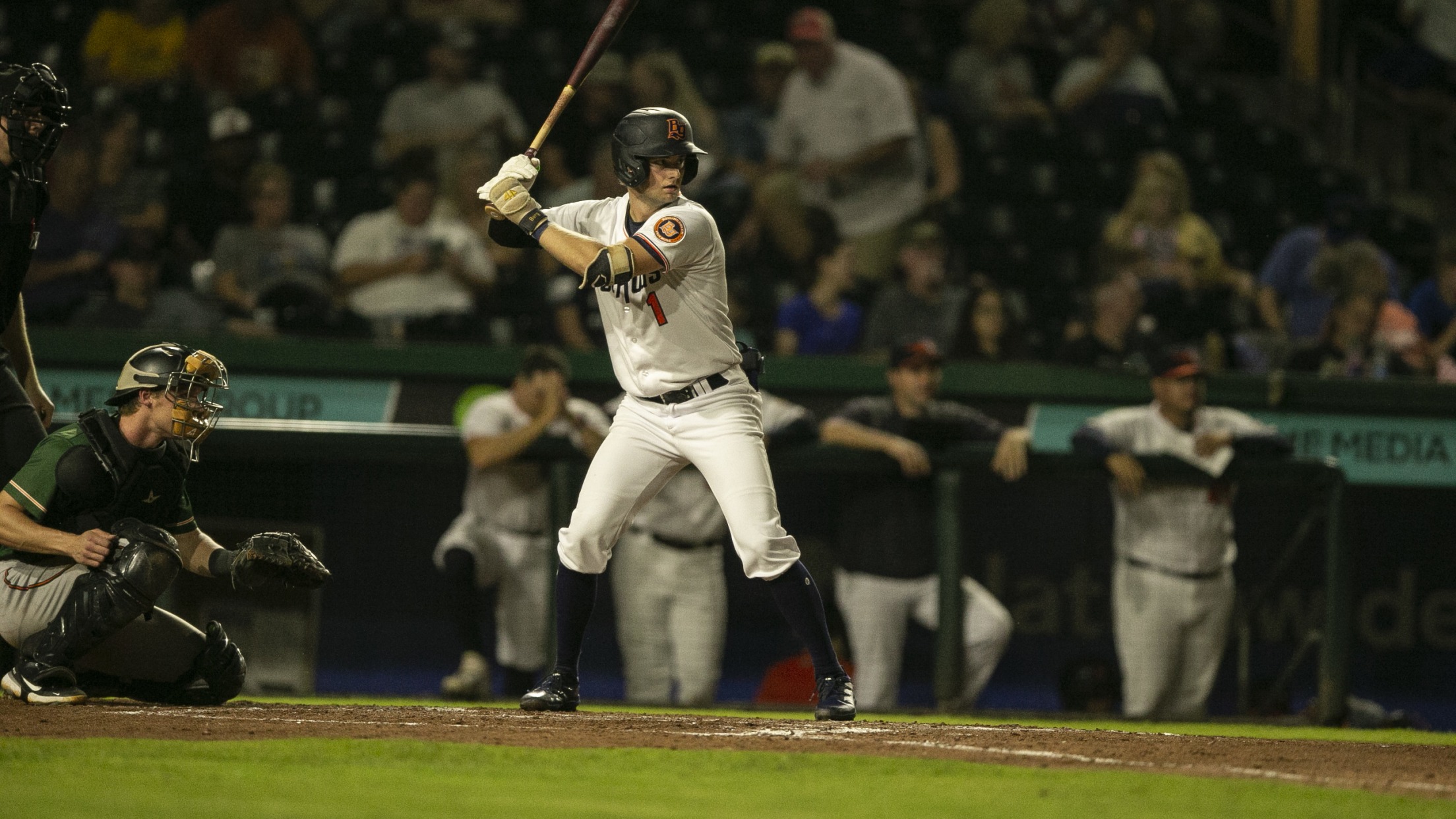 Bowling Green, Kentucky– Tanner Murray homered and was perfect at the plate as the Bowling Green Hot Rods (1-1, 78-52) tied the South Atlantic League Divisional Series while cruising to a 10-1 victory over the Rome Braves (1-1, 74-54) on Thursday evening. The Hot Rods and Braves will play the
Bowling Green, Kentucky– Tanner Murray homered and was perfect at the plate as the Bowling Green Hot Rods (1-1, 78-52) tied the South Atlantic League Divisional Series while cruising to a 10-1 victory over the Rome Braves (1-1, 74-54) on Thursday evening. The Hot Rods and Braves will play the winner-take-all, game three of the SAL Divisional Series on Friday at Bowling Green Ballpark with a 6:35 PM CT first pitch. Tickets start at just $5.
Murray, the second batter of the game, hit a solo homer off Luis De Avila to put Bowling Green up 1-0 in the first. After a single by Alexander Ovalles, Heriberto Hernandez hit a homer of his own to make it 3-0. Nate Soria homered with one out in the second to extend the lead to 4-0. Ian Mejia came out to pitch the fourth and threw a four-pitch walk to Matthew Dyer. Abiezel Ramirez drove him home with a single and scored on a two-run home run by Mason Auer that made it 7-0.
Jacob Pearson led off the sixth with a solo homer for Rome that cut Bowling Green's lead to 7-1. BG stormed back in the eighth, with Dillon Paulson driving in Murray on a single and an errant throw. The next batter, Johan Lopez, cleared the bases with a triple to make it 10-1, Hot Rods. Haden Erbe fought his way out of a bases-loaded jam in the ninth to seal the win at 10-1 and force game three, with the winner advancing to the South Atlantic League Championship series.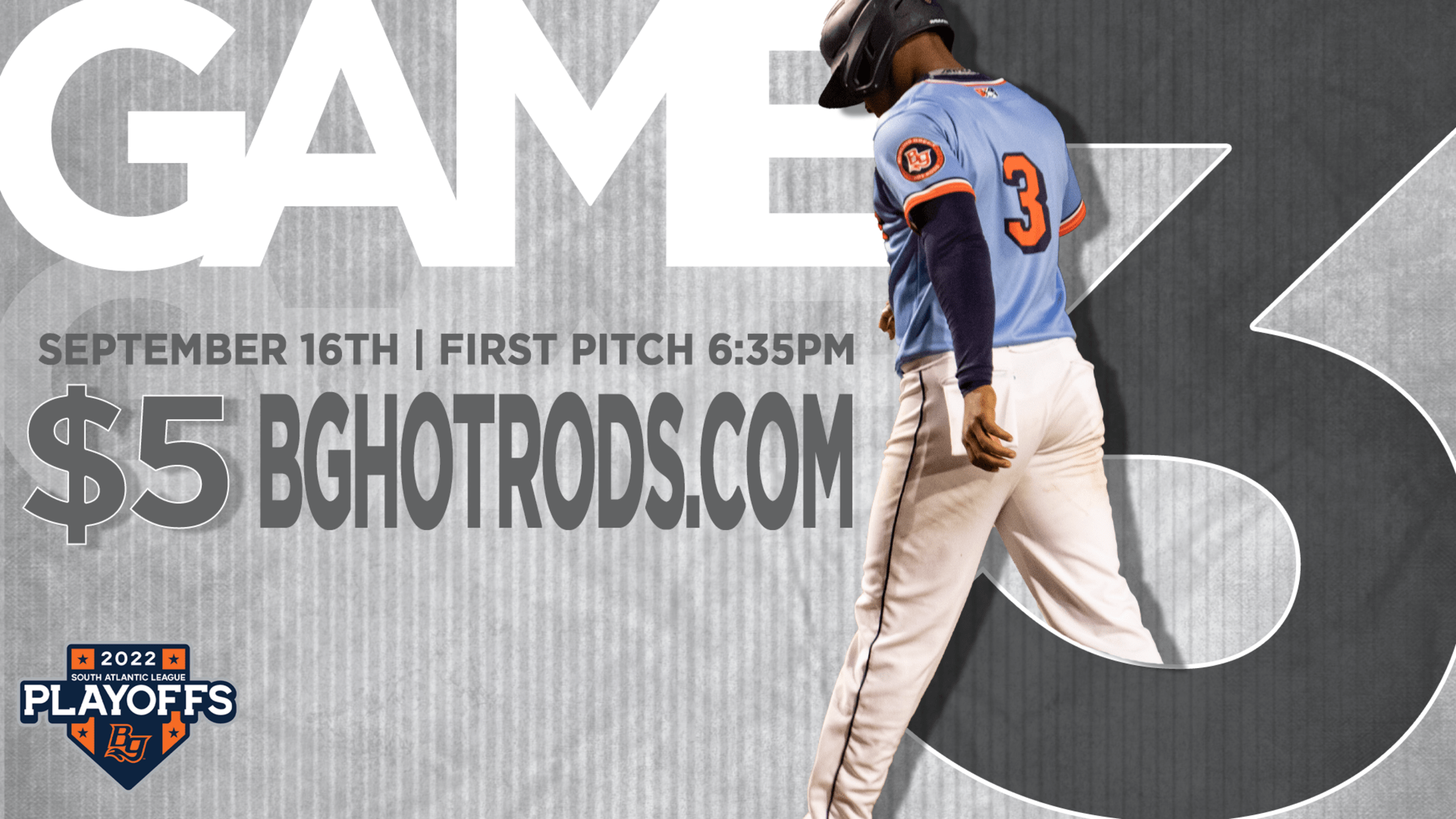 Anthony Molina (1-0) earned the win in 5.2 innings, allowing one run on four hits with a walk and seven strikeouts. Patrick Wicklander went 2.1 shutout innings with three strikeouts. Erbe pitched the final 1.0 inning with a strikeout and three walks.
Notes: Four team home runs are the most in a single postseason game in BG history… Hernandez's homer was the sixth of his playoff career… It was also his sixth against Rome in 2022, including the regular season… Playoff starters have combined for 14 strikeouts and one run in 10.2 innings for BG this year… Everyone in the starting lineup reached base at least once for Bowling Green… Auer and Murray tied Lopez and five others with a single-game playoff record of three hits… The two teams will play on Friday to decide who will represent the South Division in the South Atlantic League Championship series… First pitch on Friday will be at 6:35 PM CT… Neither team has announced starters… The game is available to watch on MiLB.tv… Fans can listen to the game on Talk 104.1 FM and 930 AM WKCT and listen via the MiLB First Pitch app on Android and IOS, or go to the Hot Rods website at www.bghotrods.com... Fans can get their tickets for upcoming Hot Rods home games by calling 270-901-2121, visiting the Bowling Green Ballpark box office, or visiting www.bghotrods.com.
###
Hot Rods Baseball