BG Comeback Falls Short in Continuation; Second Game Rained Out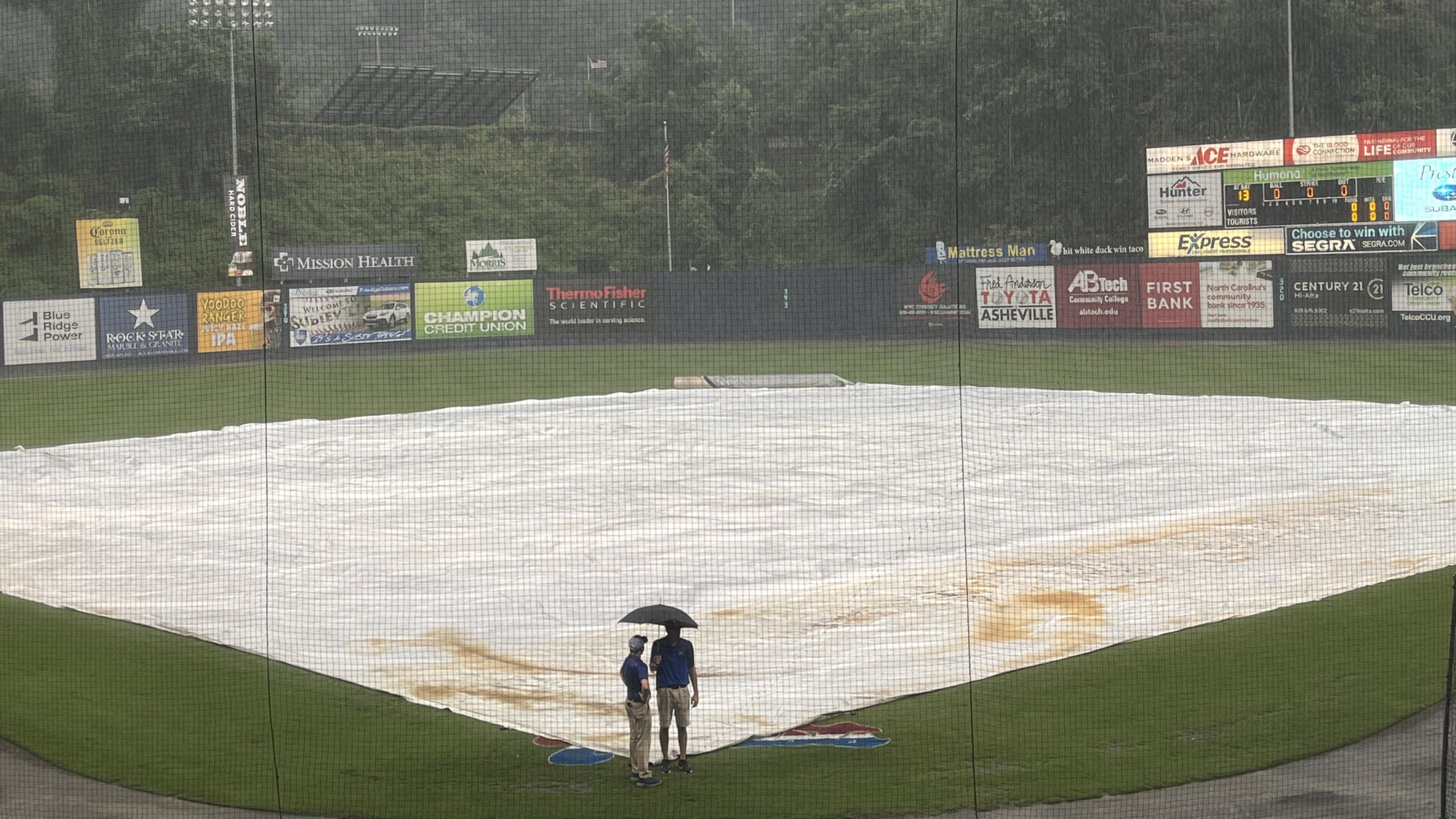 Asheville, North Carolina– The Bowling Green Hot Rods (3-4, 44-28) comeback in the first game of a scheduled doubleheader fell short in a 6-5 loss to the Asheville Tourists (5-2, 31-41), while the second game was postponed and will be played at a later date when BG returns to Asheville
Asheville, North Carolina– The Bowling Green Hot Rods (3-4, 44-28) comeback in the first game of a scheduled doubleheader fell short in a 6-5 loss to the Asheville Tourists (5-2, 31-41), while the second game was postponed and will be played at a later date when BG returns to Asheville in August. The two teams will play the series finale on Sunday with a 5:35 PM CT first pitch at McCormick Field in Asheville, North Carolina.
In the continuation of Friday's suspended game, the Tourists put up a total of six runs over the first three innings, but the Hot Rods mounted a comeback late in the contest. BG got two in the sixth and Ronny Simon hit his team-leading 11th homer of the year in the seventh, cutting it to a 6-3 game. Runs in the eighth and ninth brought BG within a score, but the comeback fell short in a 6-5 loss.
The postponed game will be made up when the Hot Rods return to Asheville the week of August 30 – September 4 as a doubleheader. The exact date and time have yet to be announced.
Ben Brecht (0-1) took the loss after 1.0 inning while allowing a run with two hits and a strikeout. Conor Dryer allowed five runs (two earned) on five hits with two strikeouts over 2.0 innings of work. Evan Reifert threw a scoreless inning while allowing two hits and a walk with two strikeouts. Joe La Sorsa Threw 2.0 scoreless, holding the Tourists to a hit and a walk with two strikeouts. Cameron Leonard also threw 2.0 scoreless innings with a hit and a strikeout.
Notes: Simon 17th multi-hit game of the season… Martinez had his fourth… Alika Williams had two hits for the ninth time this year… It was his 12th multi-hit game of 2022… Infante logged his 17th multi-hit game of the year… Saturday's rainout makes the series against Asheville a five-game set… It's the second time a series has been shortened due to weather this season… The other time was in May when the Hot Rods played the Wilmington Blue Rocks in Delaware… The Hot Rods and Tourists will play the series finale on Sunday … First pitch is set for 5:35 PM CT… Bowling Green will send LH Mason Montgomery (2-2, 1.81) to the mound against Asheville RH Ryan Gusto (1-3, 10.31) to the mound against LHP Juan Pablo Lopez (1-1, 10.72)… Fans can listen to the game on Talk 104.1 FM and 930 AM WKCT… Fans can listen via the MiLB First Pitch app on Android and IOS, or go to the Hot Rods website at www.bghotrods.com
###
Hot Rods Baseball