Big Inning Puts Bees Over Captains
McDonnell and Fecteau both drive in a pair in win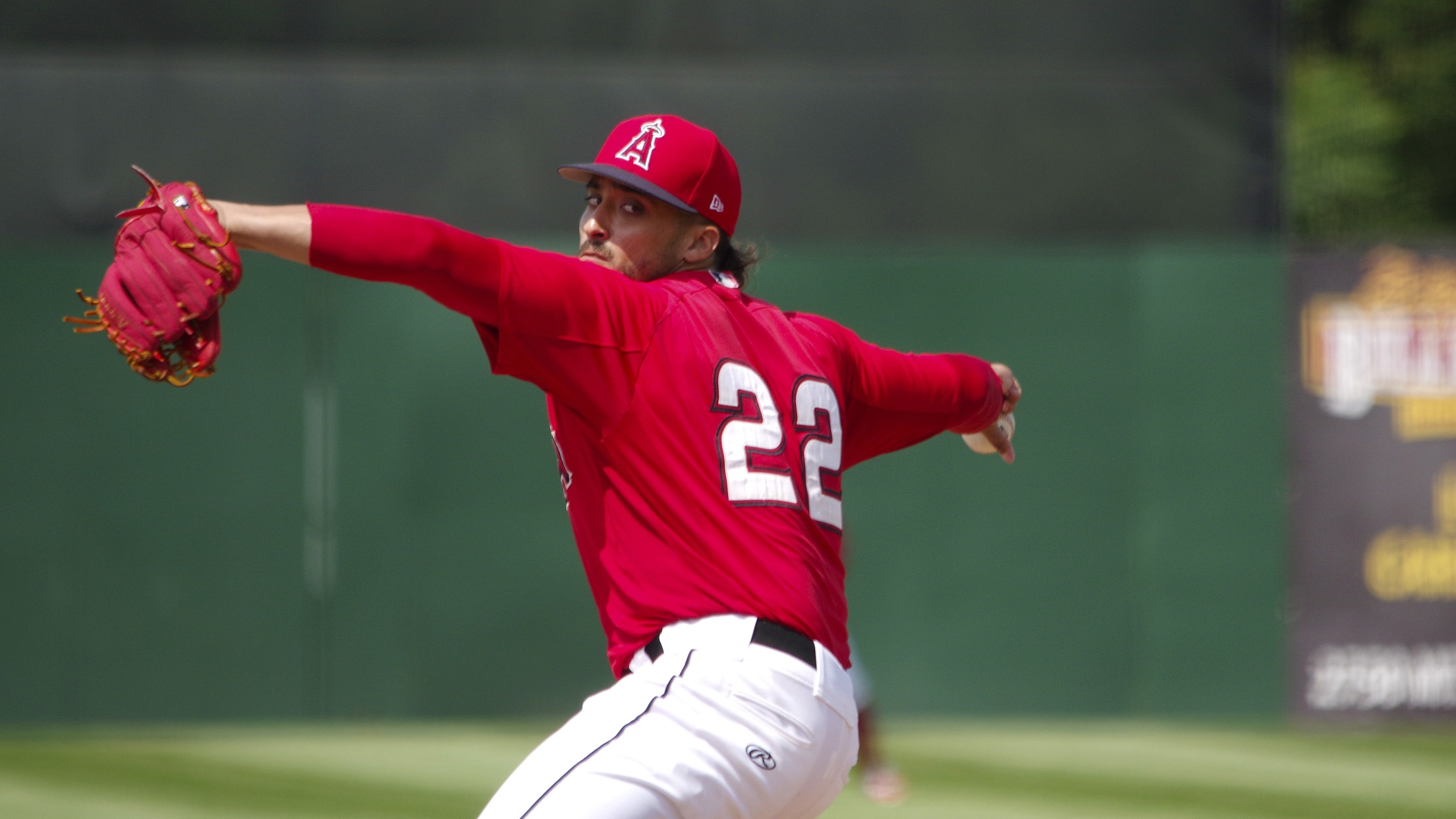 (STEPHEN_A._CIRINNA)
(Burlington, IA) - The Burlington Bees (41-52) scored six runs in the second inning and held off the Lake County Captains (38-54) for a 7-6 win on Sunday afternoon at Community Field. 
(Burlington, IA) - The Burlington Bees (41-52) scored six runs in the second inning and held off the Lake County Captains (38-54) for a 7-6 win on Sunday afternoon at Community Field.
Connor Capel started the game by lining a single into left. After Capel moved to second on a balk, Luke Wakamatsu walked, putting runners at first and second. Just two batters into the game, the tarp was put on the field as the game was delayed due to rain. After the rain delay, the Captains took the lead thanks to a sacrifice fly from Emmanuel Tapia, scoring Capel, giving Lake County a 1-0 lead.
Jahmai Jones opened the bottom of the first with a walk and then stole second base. Jones came home to tie the game on a throwing error on a ball hit by Richie Fecteau. The Bees' offense got going in the bottom of the second inning. With two outs, Derek Jenkins and Jahmai Jones walked. Fecteau then singled to right, scoring Jenkins and Jones, putting the Bees on top, 3-1. Brennan Morgan then singled in Fecteau, extending the lead to 4-1. Sam McDonnell opened the game up by driving a double to left, scoring two more runs. Artemis Kadkhodaian continued the hit parade, driving in McDonnell with a single to right, extending the Bees' lead to 7-1.
Lake County would chip away, starting in the sixth inning. Mitch Longo reached on a fielding error and then stole second base. Li-Jen Chu lined a single into right field, scoring Longo, cutting the Bees' lead to 7-2. The Captains added another in the seventh on a Mitch Longo sacrifice fly. Jose Medina started the eighth with a single and then moved to second on a one-out single from Miguel Eladio, after an error loaded the bases, Connor Capel grounded out, scoring Medina. Luke Wakamatsu then made it a one-run game with a two-run double. Bees' reliever Zac Ryan went on to retire the next two batters in order, securing the 7-6 Bees' win.
Bees' starter Erik Manoah Jr. (5-5) earned the win while Micah Minaird (2-9) was charged with the loss. The Burlington Bees and the Lake County Captains will finish the series on Monday night at 6:30 p.m. for Dollar Monday presented by Miller Lite. Andrew Vinson makes the start for the Bees against Luis Jimenez for Lake County. For tickets visit gobees.com or stop by the Bees' office. For more information, call the Bees at (319)-754-5705.
NOTES: Sunday was the first time the Bees scored more than one run in a game since a 6-3 win at Wisconsin on Monday. Erik Manoah has allowed just three runs in his last 20 innings of work. Sunday's win was just the second home win in the second half for the Bees.