Roach, Biscuits top Shuckers, 11-2
Montgomery scores seven runs in the top of the ninth to beat Biloxi
BILOXI, Mis. – Joey Roach hit two home runs and the Biscuits (42-34) beat the Biloxi Shuckers (29-49), 11-2, in Sunday night's series finale at MGM Park. Carlos Luna (1-1) started for the second time this week against the Biscuits, and the right-hander struck out Cal Stevenson to begin the
BILOXI, Mis. – Joey Roach hit two home runs and the Biscuits (42-34) beat the Biloxi Shuckers (29-49), 11-2, in Sunday night's series finale at MGM Park.
Carlos Luna (1-1) started for the second time this week against the Biscuits, and the right-hander struck out Cal Stevenson to begin the game before serving up a solo home run to Jonathan Aranda, whose blast to right made it 1-0 Biscuits early.
Jayden Murray (1-1) made his third Double-A start on the other side for the Biscuits, and set the Shuckers down in order in the bottom of the first, tallying a strikeout. Luna then worked a clean top of the second inning, recording his second strikeout of the game against Chris Betts. Murray then worked a one-two-three bottom of the second, and notched his second strikeout of the game as well.
In the top of the fourth, Roach destroyed his second home run of the season and hit the top of the video board in right-center field to make it 2-0 Biscuits. Garrett Mitchell would break up Murray's perfect game with a solo home run to right-center that made it a 2-1 contest in the bottom of the fourth.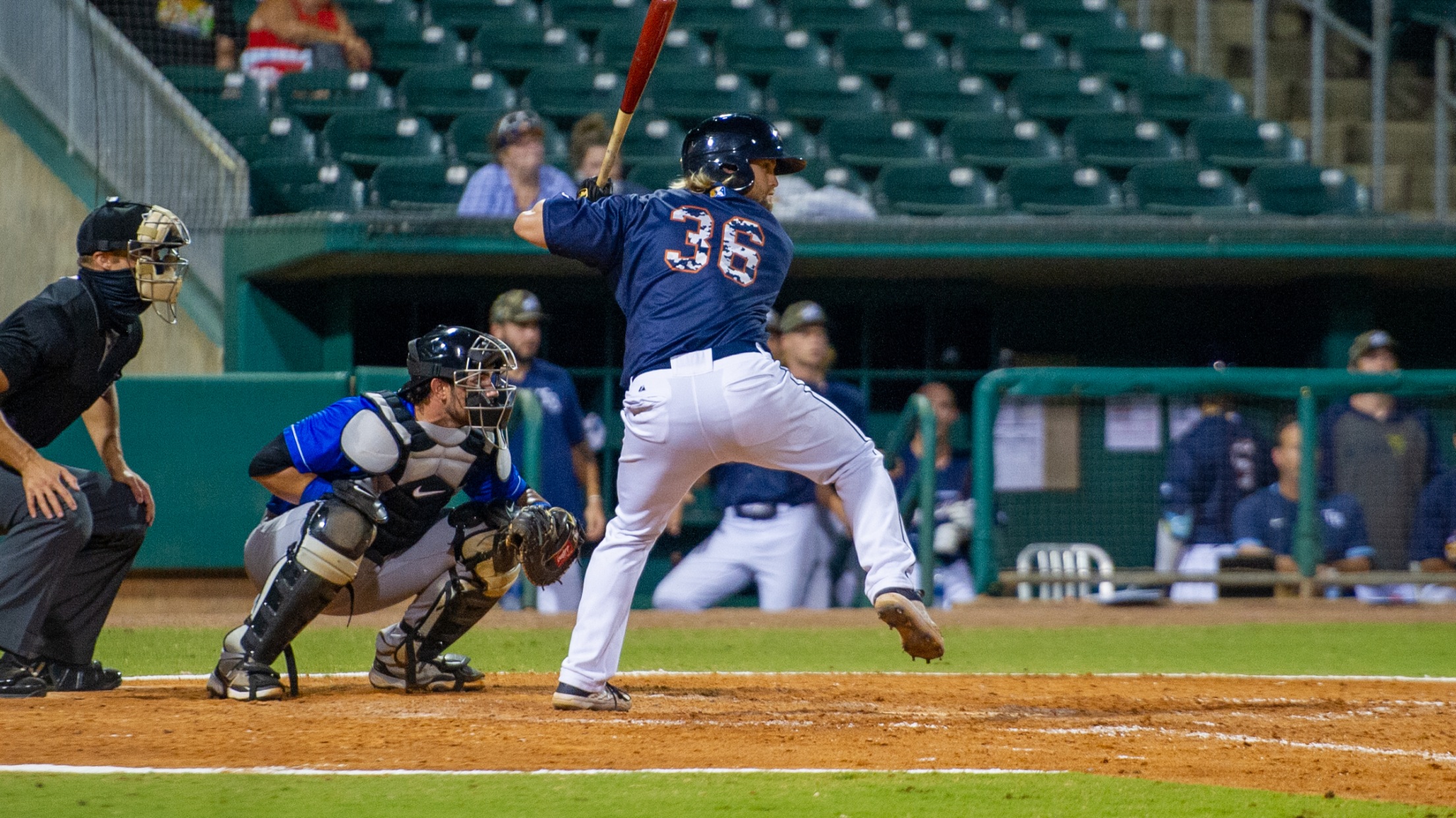 Murray allowed just two hits and the lone run over five innings before being lifted for Mikey York, who turned in a one-two-three bottom of the sixth to begin his night. Moises Gomez added a two-out RBI-single in the top of the seventh before Seaver Whalen tacked on an RBI-double and made it 4-1 in the subsequent at-bat.
York allowed a solo homer to Alexander Palma to make it a 4-2 game in the seventh, but then Tanner Dodson cruised through a scoreless eighth inning in his Double-A debut.
The Biscuits ripped off seven runs in the top of the ninth thanks to a bases-loaded walk to Stevenson, a two-run single by Aranda, an RBI-single by Niko Hulsizer, and a three-run homer to right by Roach—his second round-tripper of the game. Chris Muller came on for a scoreless ninth to end the game.
The Biscuits will now return to Riverwalk Stadium for a seven-game series against the Tennessee Smokies starting on a Golden Biscuits Tuesday, on August 3 at 6:35 PM CT.
The rest of the first series will include a Military Wednesday presented by WOW! on Wednesday, August 4; National IPA Day with a T-Shirt Giveaway on Thursday, August 5; 15th Anniversary of Talladega Nights featuring a NASCAR Hat Giveaway presented by U.S. Air Force on Friday, August 6; Tide & Tiger Night presented by I-92 WLWI & 95.1 The Fox with MAX Fireworks on Saturday, August 7; and Lil' Crumbs Kids Club presented by Go Fish Alabama & Bark in the Park on Sunday, August 8.