The Legacy of Black Wall Street in Durham
Black-owned NC Mutual, Mechanics & Farmers Bank gave Durham strong national reputation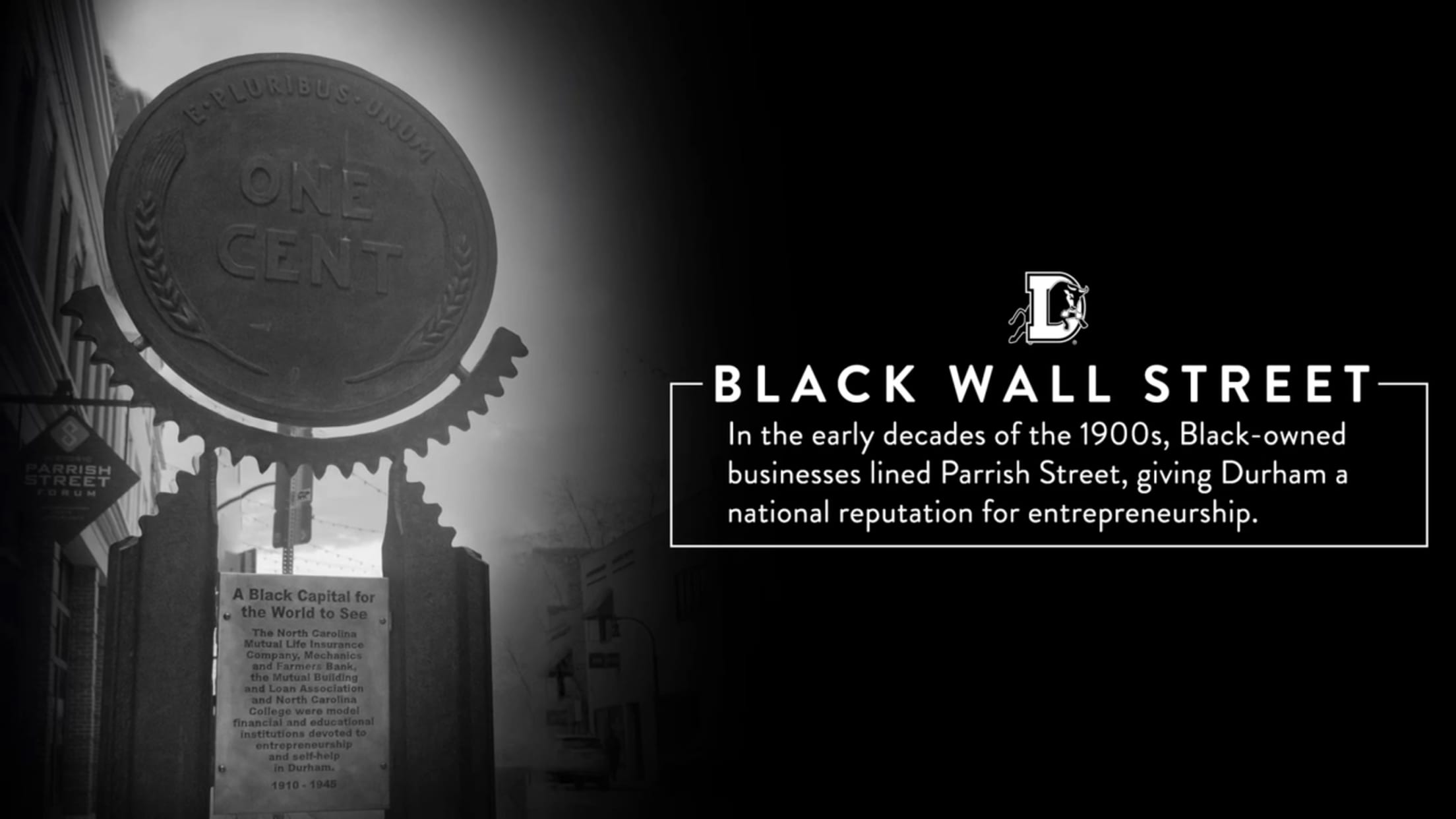 Walk along West Parrish Street in downtown Durham, less than a half-mile walk away from Durham Bulls Athletic Park and just one block north of Main Street, and you will find historical markers honoring Black Wall Street. As the markers state, in the early part of the 1900's, the Bull
Walk along West Parrish Street in downtown Durham, less than a half-mile walk away from Durham Bulls Athletic Park and just one block north of Main Street, and you will find historical markers honoring Black Wall Street. As the markers state, in the early part of the 1900's, the Bull City gained a national reputation for entrepreneurship, with Black-owned businesses lining Parrish Street, creating a hub of Black-owned businesses and the Black middle class.
One of those businesses was North Carolina Mutual Insurance, led by John Merrick, Dr. Aaron Moore and Charles Spaulding. Just four years after moving to Parrish Street in 1906, North Carolina Mutual was titled as "the world's largest Negro business", with the trio of Merrick, Moore and Spaulding helping spur the expansion of Black Wall Street.
Another prominent business at that time was Mechanics and Farmers Bank, which moved to West Parrish Street just one year after North Carolina Mutual in 1907. Founded by Richard Fitzgerald and James Shepard, Mechanics and Farmers Bank was the first Black-owned bank in the United States. Along with North Carolina Mutual, Mechanics and Farmers Bank at one time accounted for 75% of revenue for Parrish Street.
The strong economic growth would continue. By 1920, Black-owned businesses and property totaled over $4 million, a value of over $51 million present-day, with the Hayti neighborhood blossoming nearby. Businesses along the street included the Bull City Drug Store Company, along with several newspapers and professional practices such as doctors, lawyers and dentists, in addition to skilled workers such as barbers, tailors and printers. By the mid-20th century, Booker T. Washington and W.E.B. DuBois hailed the city's economic situation, as Durham became known as the "capital of the Black middle class in America". with the term "Black Wall Street" actually being coined in the 1950's.
Though Black Wall Street would fade by the time of the Civil Rights Movement in the 1960s, the legacy of this stretch of Durham lives on forever, with the likes of Tulsa, Oklahoma and Richmond, Virginia.
In 2004, the City of Durham in partnership with the Office of Economic and Work Development (OEWD) and the Parrish Street Advocacy Group created the Parrish Street Project to commemorate the history of Black Wall Street in Durham and encourage the economic revitalization of the area. As part of that project, six of those historical markers were erected along Parrish Street.
To this day, North Carolina Mutual Life Insurance is still the largest and oldest Black life insurance company. Both that company, as well as Mechanics and Farmers Bank, continue to operate in Durham.