Bliss' Grand Slam Caps off Eight-Run Inning in 14-5 Win
Hops Tie Season-High with 14 Runs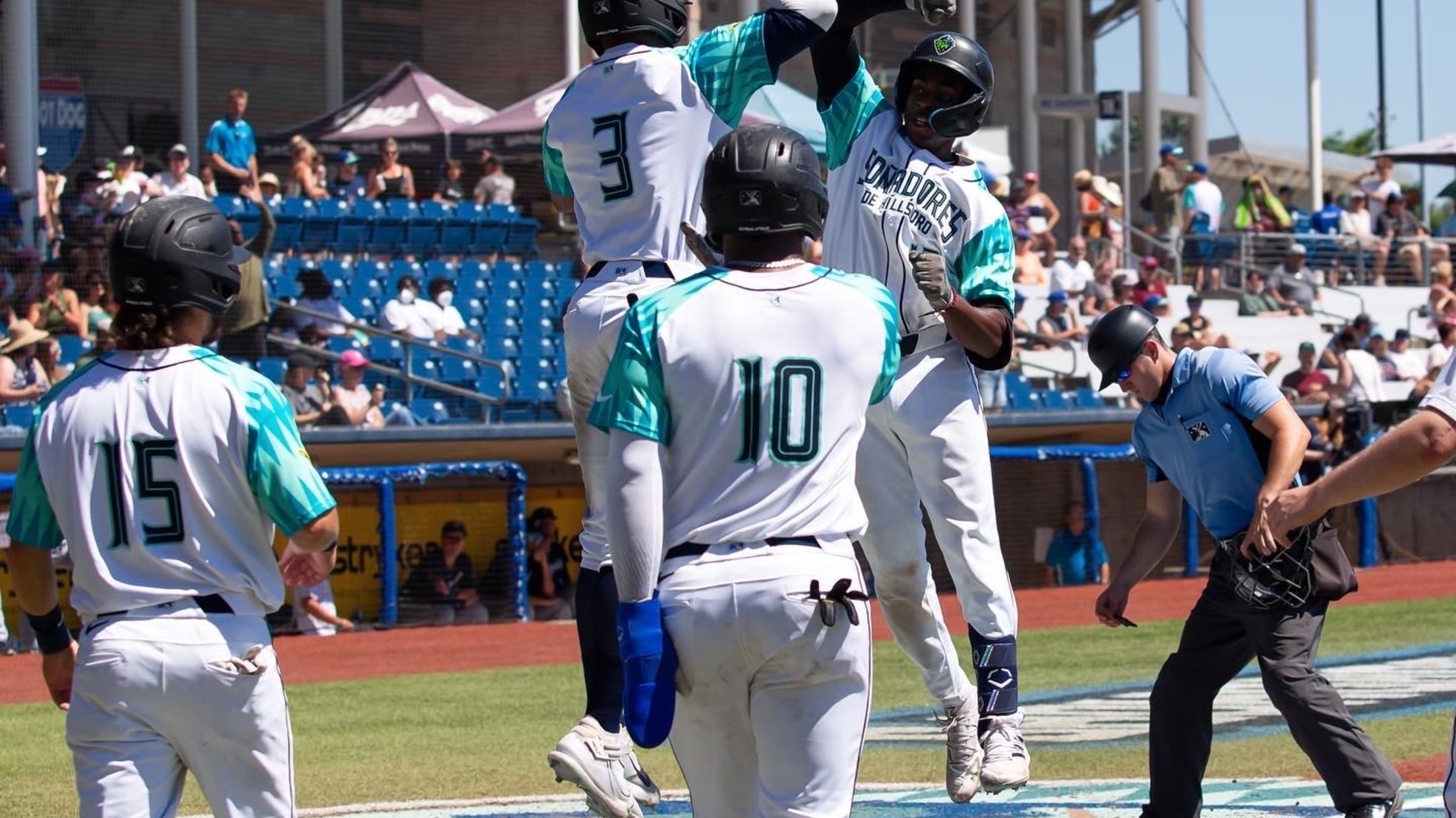 Hillsboro, OR (July 24, 2022) – Coming off a game where they scored two runs on five hits, the Hillsboro bats came alive, scoring 14 runs on 16 hits on Sunday. Six different Hops had two or more hits in the game, five had two or more runs scored and
Hillsboro, OR (July 24, 2022) – Coming off a game where they scored two runs on five hits, the Hillsboro bats came alive, scoring 14 runs on 16 hits on Sunday. Six different Hops had two or more hits in the game, five had two or more runs scored and three had two or more RBI. Ryan Bliss hit the 8th grand slam in franchise history, a part of an 8-run fifth, with Deyvison De Los Santos hitting his first High-A home run in the offensive barrage. Jordan Lawlar doubled for the third straight game in the 14-5 Hillsboro win.
The former Oregon Duck, Gabe Matthews, got the scoring started in the first inning with an RBI double. Matthews picked up his 15th double and 48th RBI to make it 1-0 Dust Devils.
Tri-City scratched across another run in the fourth, after a double by Jose Guzman and an RBI groundout from Christian Molfetta.
Dust Devils starter, Brent Killam, got through the Hillsboro lineup with ease the first time through, including striking out the side in the second inning. He got the first out of the fourth inning, but would not record another out in the game. Four consecutive hits by the Hops, including three extra-base hits chased Killam from the game. Doubles by Vukovich and Roberts were followed by a 435-foot home run by Deyvison De Los Santos, giving the Hops a 4-2 lead.
The scoring was just getting started for the Hops, as they put together an 8-run fifth inning, the third most runs ever scored in an inning in team history. Hillsboro sent 12 batters to the plate, with 8 hits in the inning. Jordan Lawlar had an RBI double, AJ Vukovich had an RBI single, Caleb Roberts an RBI double, Wilderd Patino an RBI single and Ryan Bliss capped off the inning with a grand slam. Bliss had two hits in the inning and they couldn't be more opposite, a bunt single and a 420 foot home run. Hayden Sig allowed six hits and five earned runs and Connor Higgins allowed three hits and three runs in the inning.
Lawlar had two doubles, finishing with his first three-hit game in High-A. Patino also had three hits in the game, all singles, including three RBI. Caleb Roberts doubled twice and AJ Vukovich had two hits and three runs scored. Jamison Hill recorded his sixth win of the season, pitching five innings and striking out six.
The Hops finished the game 10-for-16 with runners in scoring position, including five doubles.
Patino made a diving catch in centerfield to end the game, robbing Osmy Gregorio of a hit and putting an exclamation mark on the 14-5 win. The 5,273 fans went home happy, the fourth largest crowd in Hops' history.
Hillsboro will now have 12 road games in a row, starting with a six-game trip to Eugene on Tuesday. Game one is at 6:35, with the pre-game show starting at 6:20 on Rip City Radio 620.