Blue Ghosts Overpower Sod Poodles, 9-2
Three homers, dominant pitching lead to Corpus Christi win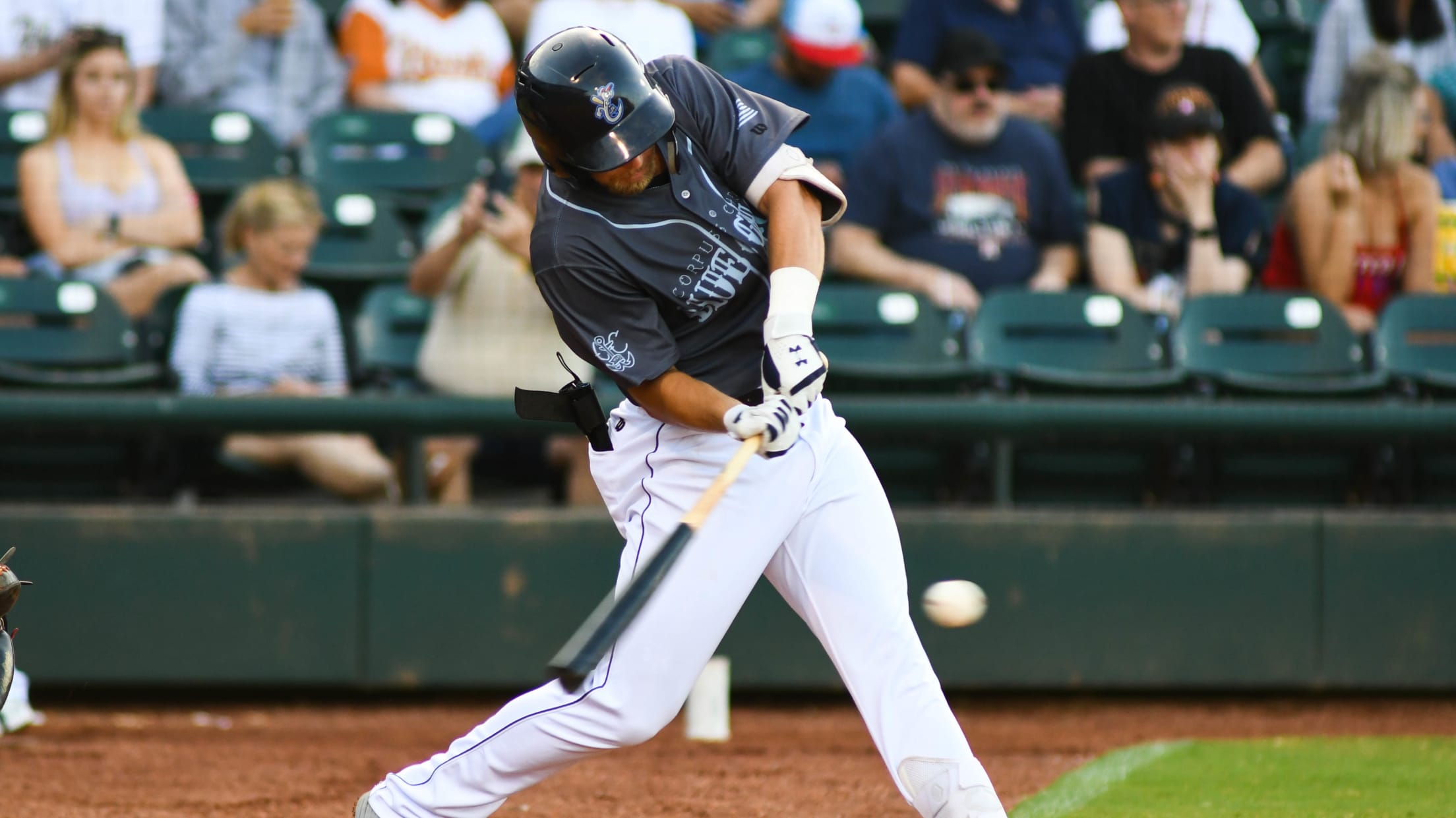 CORPUS CHRISTI - The Hooks – playing as the Blue Ghosts – used three home runs to rout the Amarillo Sod Poodles, 9-2, Saturday night at Whataburger Field. J.J. Matijevic went deep for the fourth time in the series with a third inning clout off Ryan Weiss. It was Matijevic's
CORPUS CHRISTI - The Hooks – playing as the Blue Ghosts – used three home runs to rout the Amarillo Sod Poodles, 9-2, Saturday night at Whataburger Field.
J.J. Matijevic went deep for the fourth time in the series with a third inning clout off Ryan Weiss. It was Matijevic's sixth of the year, and the solo shot put the Blue Ghosts up 2-0.
In the fourth, Scott Manea hit a two-run shot (3) for his second in as many nights. Norel Gonzalez followed in the fifth with a towering two-run nuke (4) to dead center. All seven runs were charged to Weiss (L, 1-1), who entered Saturday with the lowest ERA in the Double-A Central.
MANEA IS MASHING!!! 👊🏼

Back-to-back nights with homers for @s\_manea32 and it's 5-0! pic.twitter.com/AIuoMXcjTg

— Corpus Christi Blue Ghosts (@cchooks) May 30, 2021
Blue Ghosts pitching was outstanding again, with Parker Mushinski allowing just one hit and one earned run over 4.2 innings. Michael Kelly struck out the side in the sixth, and Brandon Lawson fired 3.0 scoreless innings to earn his first save. The Poodles mustered only four hits in the contest.
Manea finished 2-for-3 with three RBIs including the homer.
With the series win in hand, the Blue Ghosts look to close out the series with a victory Sunday evening at Whataburger Field. The first 2,000 fans at the stadium receive an Alex Bregman "Intentional Walk" Bobblehead, presented by Wigington, Rumley, Dunn & Blair. First pitch is at 6:05 p.m. with Jonathan Bermudez on the mound.