BlueClaws Baseball Is For Everyone – Team to Host Third Pride Night on June 3rd
Pride Night includes cap giveaway, special jersey, and post-game fireworks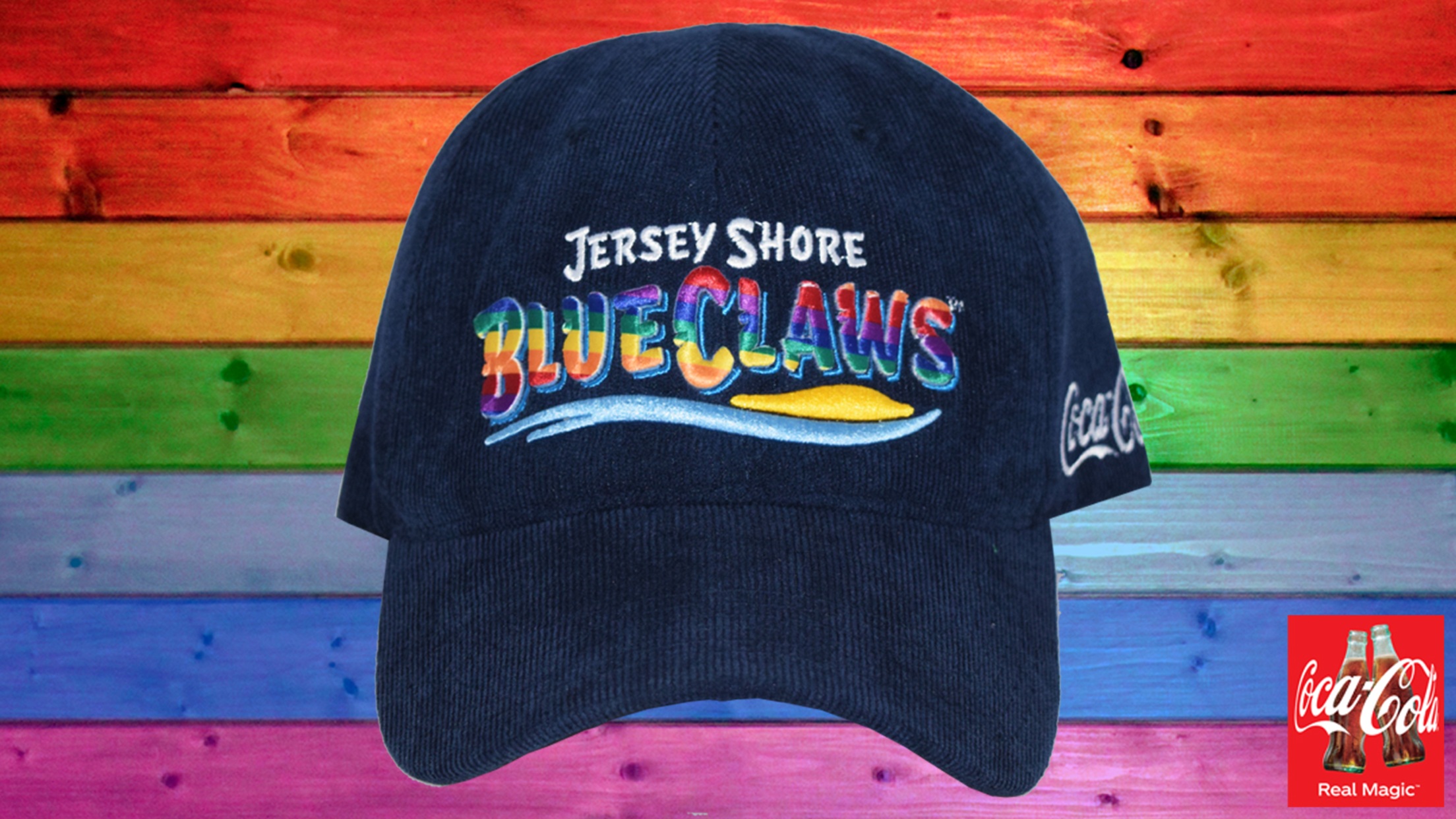 JERSEY SHORE, NJ - BlueClaws baseball is for everyone! That continues to be the team's message as the BlueClaws prepare for their third Pride Night, to be held on Friday, June 3rd. Pride Night at ShoreTown Ballpark is presented by Coca-Cola. UPDATE: Friday's game is now a double-header. Pride Night
JERSEY SHORE, NJ - BlueClaws baseball is for everyone! That continues to be the team's message as the BlueClaws prepare for their third Pride Night, to be held on Friday, June 3rd. Pride Night at ShoreTown Ballpark is presented by Coca-Cola.
UPDATE: Friday's game is now a double-header. Pride Night caps will be handed out beginning at 4:30 pm. First pitch of game one is at 5:05 pm.
The BlueClaws held their first Pride Night, presented by Coca-Cola, in 2019 in front of a capacity, sold-out crowd, and despite pandemic-restrictions, held another successful event in 2021.
"We consider ourselves to be a very open and inclusive organization and proud member of the community," said BlueClaws Team President Joe Ricciutti. "We want to show the LGBT community that they are, and always will be, welcome at BlueClaws games!"
"It seems so simple–players should be judged on their athletic ability–not by who they love or how they identify. Unfortunately, the sports world can often be the deepest, darkest place in the closet. That's why Garden State Equality is proud to partner with the Jersey Shore BlueClaws on their annual Pride Night–an evening that sends a message of positivity to LGBTQ people and their families," said Christian Fuscarino, executive director of Garden State Equality. You have to imagine how inspiring it is for all those young kids sitting in the stands—who might be gay or transgender—when they look up and see their home team saying: 'It's okay to be who you are. We support you.' That's life changing."
Fans are encouraged to stay for post-game fireworks.
Order Tickets: Order tickets online by clicking here.
The BlueClaws will also be wearing special jerseys that will be auctioned off during the game. This is an in-person only auction.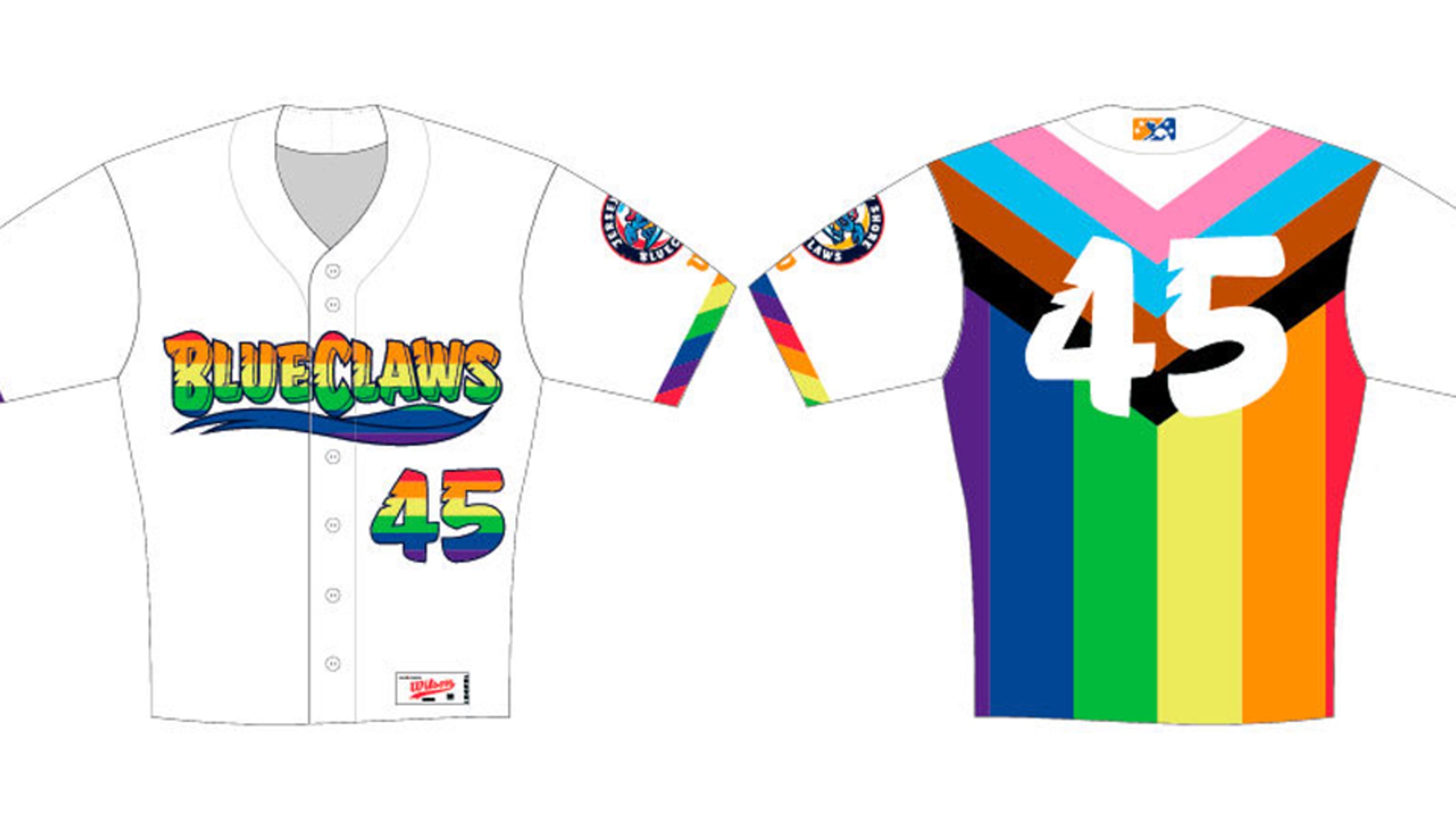 "BlueClaws games are about a fun night out with your friends, family, and colleagues. It's about relaxing, laughing, and having a great time together. This notion has nothing to do with sexual orientation, race, gender, or economic status. It's a universal notion of affordable, wholesome entertainment. It's nice to be able to celebrate that with the community."
Food specials that night include Rainbow Layer Cake in ShoreTown Soft Serve with drink specials available in the Sand Bar and Blue Wave Bar.
Additional resources will be made available for fans at the game. Those interested in attending the night or partnering with the BlueClaws are encouraged to email [email protected].
-Jersey Shore BlueClaws-