BlueClaws Charities Christmas Cruise-Thru on December 12th
Drive-through event to include appearance by Santa; toy drive to benefit Salvation Army of Ocean County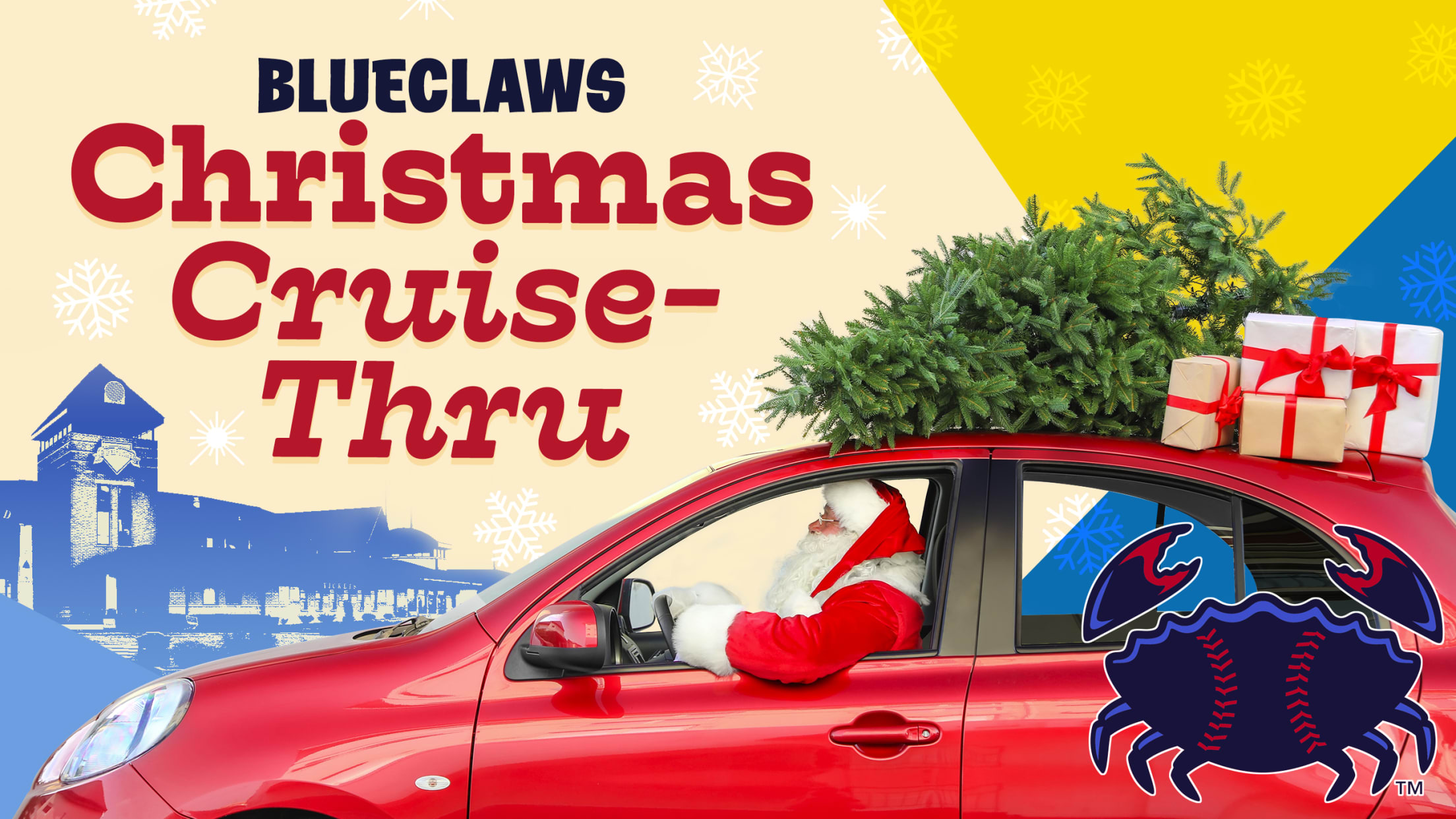 JERSEY SHORE, NJ – Santa Claws is coming to the Jersey Shore! BlueClaws Charities will host their first Christmas Cruise-Thru in the parking lot of FirstEnergy Park on Saturday, December 12th from 10 am until 12 pm. The event, which takes place exclusively in vehicles, serves as a toy drive
JERSEY SHORE, NJ – Santa Claws is coming to the Jersey Shore! BlueClaws Charities will host their first Christmas Cruise-Thru in the parking lot of FirstEnergy Park on Saturday, December 12th from 10 am until 12 pm. The event, which takes place exclusively in vehicles, serves as a toy drive benefiting the Salvation Army of Ocean County.
This event replaces the annual Breakfast With Buster Holiday Food & Toy Drive, which could not be held this year in its traditional form due to COVID-19 regulations.
Beginning at 10 am, cars will pull into the lot at FirstEnergy Park and stop at four different stations.
Item Collection – we will be collecting unwrapped toys and non-perishable food to benefit the Salvation Army of Ocean County.

Letters to Santa – children are encouraged to bring letters for Santa. We'll collect them and send them off to the North Pole!

Picture with Buster and Santa – Santa and Buster will take a picture in front of each car, which we'll then email to everyone after the event.

Hot Chocolate - the BlueClaws will deliver hot chocolate to each car as a thank you for their participation.
"We've welcomed Santa to FirstEnergy Park for the last two decades, and while we can't do that in the traditional manner this year, we wanted to still offer local families the chance to see Santa and for kids to drop off their letters," said BlueClaws Team President Joe Ricciutti. "Plus, our community has been immensely supportive of the Salvation Army and their food and toy drive over the years, and that is especially important in 2020."
Each vehicle will also receive a coupon code that can be used online for 25% off in the Jersey Shore BlueClaws Team Store. Orders must be placed by December 16th to ensure Christmas delivery.
Fans will never leave their vehicle at the event. BlueClaws staff members will be wearing masks at all times.
-Jersey Shore BlueClaws-