Red Sox calling up Devers from Triple-A
Top prospect to make Major League debut Tuesday in Seattle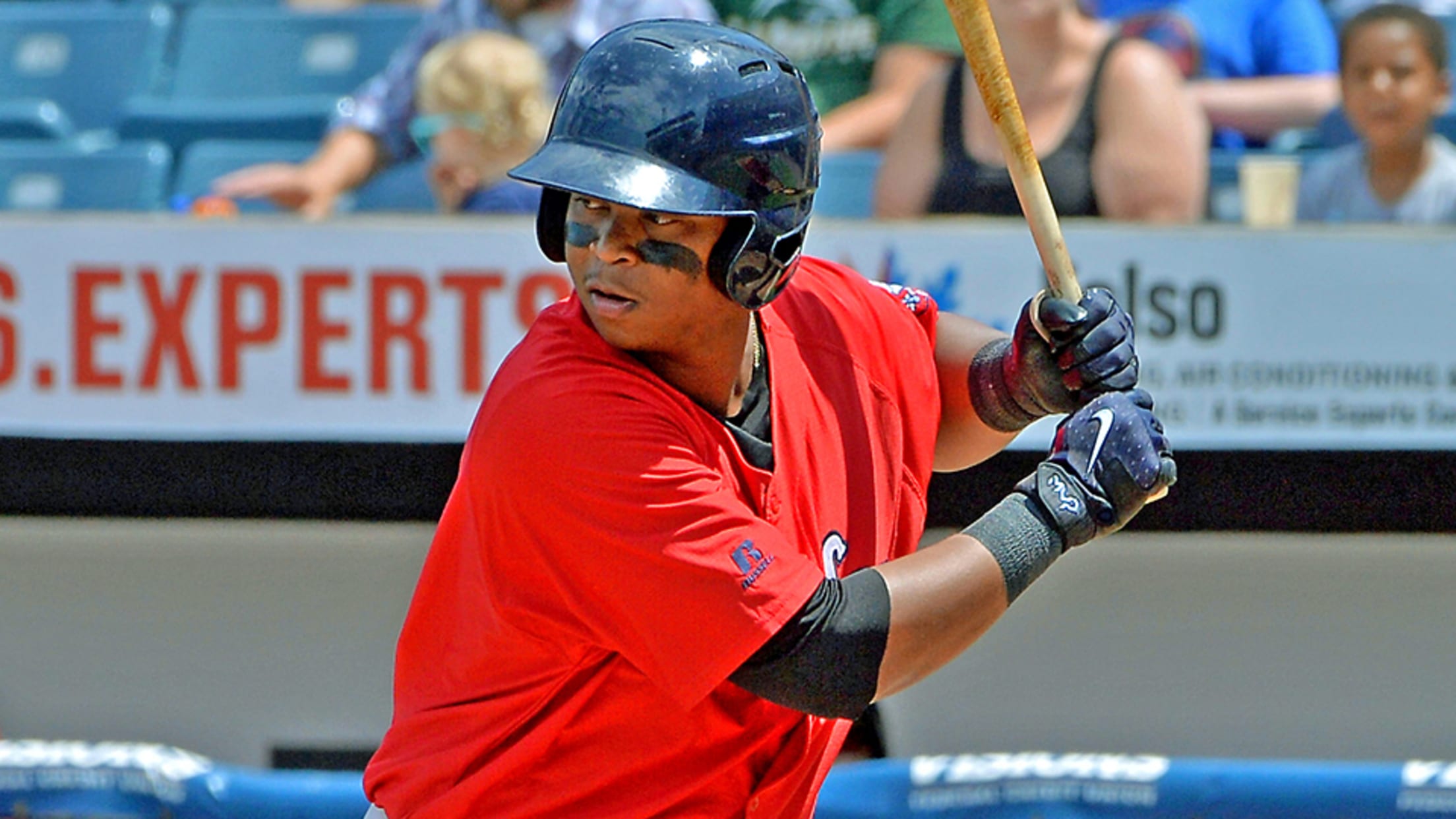 Rafael Devers has a .311/.377/.578 slash line with 20 homers and 60 RBIs across two levels this season. (Rick Nelson/MiLB.com)
Rafael Devers probably didn't have time to unpack.Less than two weeks after they promoted him to Triple-A Pawtucket, the Red Sox announced Sunday they are calling up their top prospect to make his Major League debut, which is expected to come on Tuesday at Seattle. 
Rafael Devers probably didn't have time to unpack.
Less than two weeks after they promoted him to Triple-A Pawtucket, the Red Sox announced Sunday they are calling up their top prospect to make his Major League debut, which is expected to come on Tuesday at Seattle.
President of baseball operations Dave Dombrowski made the announcement in Anaheim after the Red Sox were beaten by the Angels, 3-2.
"I have been on the phone probably as much on him as on any player maybe in my career on a daily basis, just talking to people to see how he's handling it. ... Performance-wise, he got three more hits and he's hitting .400," Dombrowski said. "I talked to [Pawtucket manager] Kevin Boles myself, I talked to [vice president of player development] Ben Crockett, talked to various guys that have been there, [assistant general manager] Eddie Romero. And really, the consensus is that he's a baseball player, loves to play the game, he's ready to handle it. He thinks he's ready to handle it, so we figure, give him a challenge."
Devers, who turns 21 in October, batted .400 (14-for-35) with two homers and four RBIs in nine games with Pawtucket. He went 4-for-4 with a homer, a double and two RBIs in his Triple-A debut on July 15 and registered three more multi-hit efforts with the PawSox, going 3-for-4 in Sunday's 3-0 loss to Norfolk.
The native of the Dominican Republic posted a .944 OPS with 18 homers and 56 RBIs in 77 games with Double-A Portland before moving up to Pawtucket. In 86 games between the two stops, Devers -- MLB.com's No. 12 overall prospect -- has a .955 OPS with 20 homers and 60 RBIs.
Although Dombrowski preached patience with Devers after moving him to Triple-A, the team decided to give him a shot to stick, given Boston's trouble at the hot corner this year. Entering play Sunday, Red Sox third basemen had produced a .600 OPS. Whether or not Devers, who participated in the All-Star Futures Game for the second time earlier this month, will spend the rest of the season there remains to be seen, especially with the Trade Deadline looming at the end of the month.
"Our biggest concern with him has been that if we brought him up and he struggles, like a lot of guys do, how would he handle it? And our people feel he'll handle it well at this point. They said that he's ready to tackle that next step," Dombrowski said.
Devers has a .296/.354/.482 slash line with 49 homers and 258 RBIs in 399 Minor League games since the Red Sox signed him at the age of 16.
Michael Leboff is a contributor to MiLB.com.