Braves bats come alive in 8-2 win
Three homers, 14-hit attack powers Braves past Jumbo Shrimp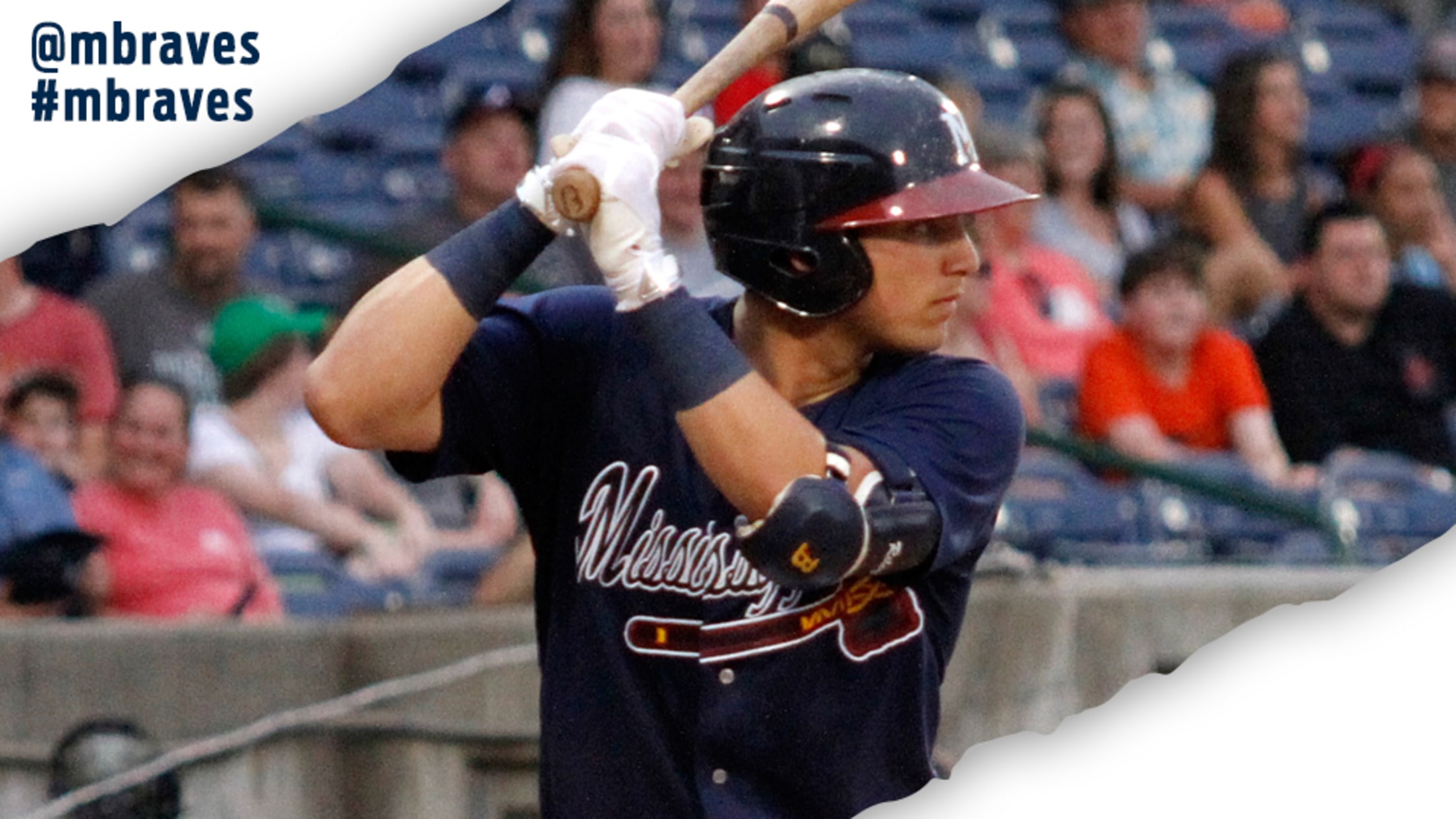 JACKSONVILLE, FL -- Austin Riley (3-5, 2 RBI), Alex Jackson (2-5, 3 RBI) and Luis Valenzuela (1-4, 1 RBI) each homered for Mississippi to lead the Mississippi Braves to an 8-2 victory in Monday night's series finale against the Jumbo Shrimp. Dylan Moore and Connor Joe also had extra-base hits
JACKSONVILLE, FL -- Austin Riley (3-5, 2 RBI), Alex Jackson (2-5, 3 RBI) and Luis Valenzuela (1-4, 1 RBI) each homered for Mississippi to lead the Mississippi Braves to an 8-2 victory in Monday night's series finale against the Jumbo Shrimp. Dylan Moore and Connor Joe also had extra-base hits in the contest.
Mississippi (14-34, 48-70) took an early 1-0 lead when Moore hit a one-out double in the top of the first and scored on Riley's single to left.
Jacksonville (25-24, 55-64) scored twice in the bottom of the second to take a 2-1 lead. Taylor led off with a single before Rodrigo Vigil and Chris Diaz drew two-out walks to load the bases. Joe Gunkel then delivered a two-run single to center.
The Braves hit back hard in the third when Valenzuela hit a lead-off homer. Moore and Riley then delivered back-to-back singles before Jackson blasted a three-run shot to left-center, giving Mississippi a 5-2 lead.
In the top of the fifth, Riley picked up his third hit of the game with a home run over the left-field wall, putting the Braves up 6-2.
Mississippi kept the bats working into the sixth as Tyler Neslony singled and Jonathan Morales walked. Joe then doubled to right, plating Neslony and moving Morales to third. Valenzuela was intentionally walked, setting up a sacrifice fly by Moore to give the Braves an 8-2 lead.
Wes Parsons got the start for the Braves and picked up the win. He held the Jumbo Shrimp to two runs on three hits while walking two and striking out four through five innings. Danny Reynolds came on in relief and pitched two shut out innings, allowing two hits with three strikeouts. Corbin Clouse pitched the eighth, allowing no runs on one hit. Josh Graham closed out the game, facing three batters in the ninth. He recorded a strikeout, a walk and induced a ground ball double play to end the game.
The Braves return home to Trustmark Park Wednesday night to begin a five-game series against the Blue Wahoos. M-Braves LHP Kolby Allard (6-10) is scheduled to counter Pensacola RHP Deck McGuire (9-8). Game time is set for 7:00 PM.
Mississippi (14-34, 48-70) 8R 14H 1E
Jacksonville (25-24, 55-64) 2R 6H 1E
Win: Wes Parsons (3-3)
Loss: Joe Gunkel (4-8)
Save: None
Time: 2:55
Atten: 2,207