Braves power past Generals, win series
Behind two home runs and a triple from Demeritte, Mississippi wins 4-3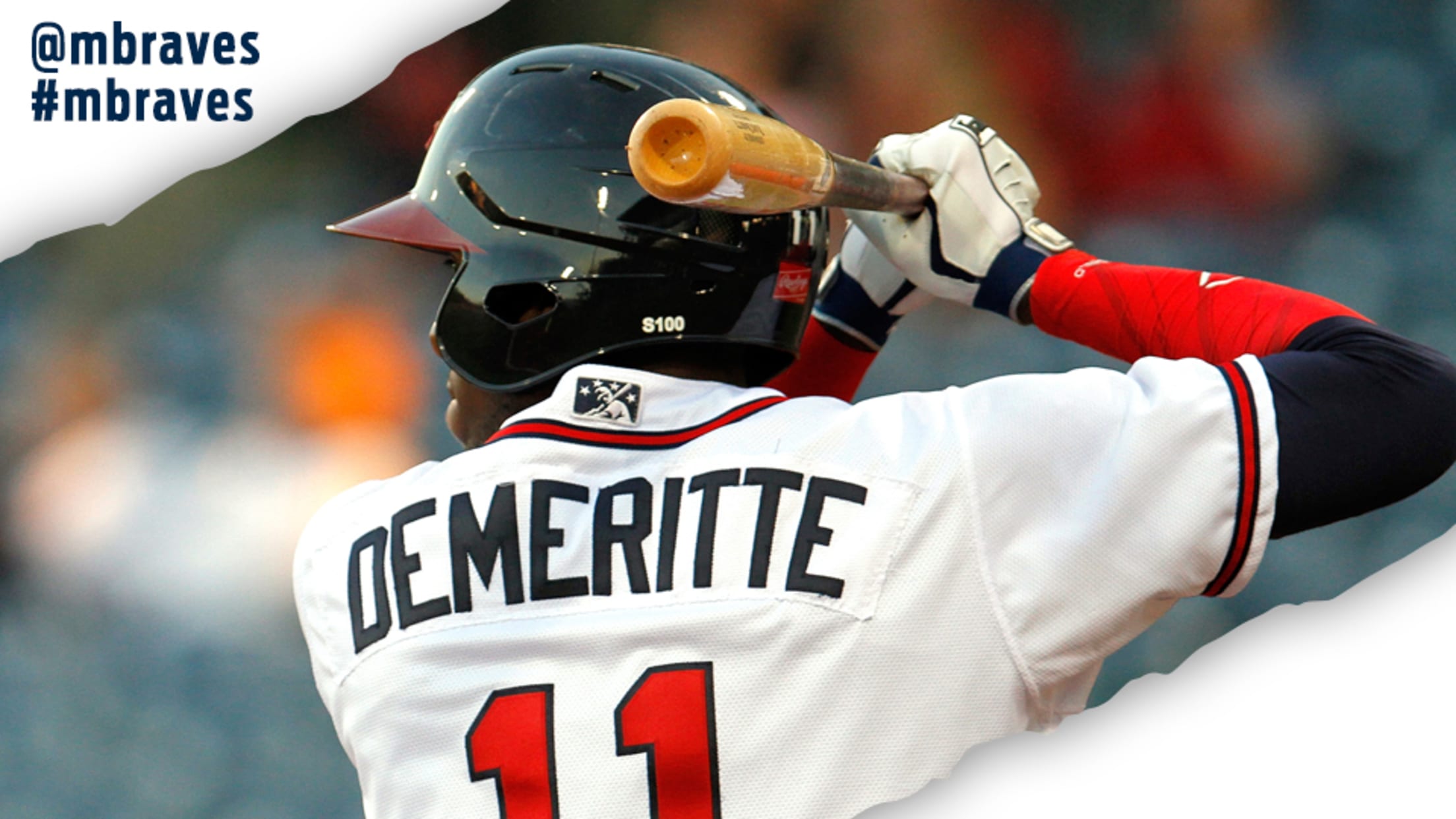 JACKSON, TN -- Mississippi Braves third baseman Travis Demeritte hit solo home runs in back-to-back at bats in the first and the fourth innings to tie the game, and then followed with an RBI-triple in the sixth before scoring one batter later to account for all four runs in a series
JACKSON, TN -- Mississippi Braves third baseman Travis Demeritte hit solo home runs in back-to-back at bats in the first and the fourth innings to tie the game, and then followed with an RBI-triple in the sixth before scoring one batter later to account for all four runs in a series clinching victory at The Ballpark at Jackson.
With one out in the top of the first, Demeritte put Mississippi (27-28) on top with a solo homer--his eighth of the season. In the bottom of the first, Jackson (29-26) answered with two runs. Kevin Cron singled to center and scored on a triple by Dawel Lugo. Lugo scored one batter later on a passed ball to give Jackson a 2-1 lead.
The next tally went up on the board in the top of the fourth when Demeritte went yard, again, in his second trip to the plate tying the game 2-2.
In the Braves half of the sixth, Demeritte struck again. This time it was only a triple, scoring Levi Hyams who had walked a couple batters earlier. Demeritte scored his third run of the game one batter later via a Joey Meneses single to give Mississippi a 4-2 advantage.
Kelly Dugan tripled to begin the Generals half of the sixth and scored on Oscar Hernández' single to left field, cutting the Braves lead to just one run after six complete.
Luiz Gohara, in his second Double-A start, went two and two-thirds innings. He surrendered two runs, one earned, on three hits while walking one and striking out two. Jesse Biddle (2-2) then pitched two and two-thirds shutout innings, allowing three hits while striking out two to pick up the victory. Michael Mader came on in the sixth and gave up one run on three hits with one walk and two strikeouts in two frames. Jason Hursh threw the eighth and ninth, shutting out the Generals with two hits to pick up the save.
Mississippi returns home to start a five-game series against Biloxi Sunday night with a first pitch at 5:00 PM. RHP Kris Medlen (0-0, 2.08) takes the mound for the M-Braves in game one. He'll counter Shuckers RHP Jorge López (3-3, 4.96).
Mississippi (27-28) 4R 5H 0E
Jackson (29-26) 3R 11H 0E
Win: Jesse Biddle (2-2)
Loss: Josh Taylor (4-4)
Save: Jason Hursh (4)
Time: 3:25
Att: 6,224