Braves score last six runs to beat Chiefs, 6-1
Sanchez drives in lone run Sunday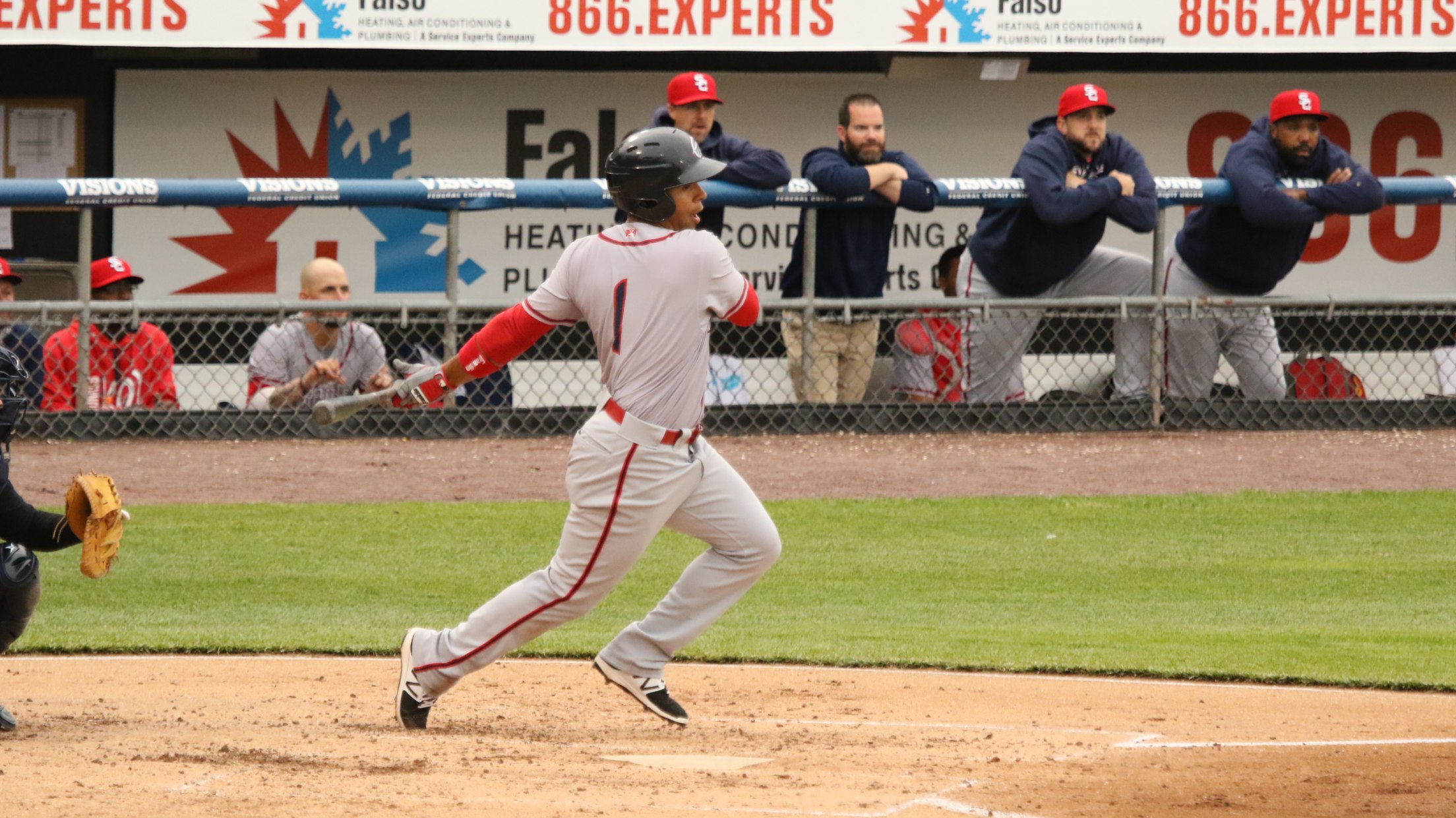 Adrian Sanchez drove in a run Sunday. (Hermon Card c.2017)
Lawrenceville, GA (May 28, 2017) - The Gwinnett Braves scored the final six runs of Sunday's game to beat the Syracuse Chiefs, 6-1, at Coolray Field. Sean O'Sullivan made his first start for the Chiefs, throwing three-strong innings of one-hit ball. 
Lawrenceville, GA (May 28, 2017) - The Gwinnett Braves scored the final six runs of Sunday's game to beat the Syracuse Chiefs, 6-1, at Coolray Field. Sean O'Sullivan made his first start for the Chiefs, throwing three-strong innings of one-hit ball.
Syracuse (15-30) took the lead first in the second inning. Grant Green doubled off Sean Newcomb and scored three batters later on Adrían Sanchez's RBI single for a 1-0 Chiefs lead. Syracuse though would not pick up another hit until the eighth, with Newcomb striking out nine in his five innings.
Gwinnett (26-22) tied the game in the fourth. Mel Rojas, Jr. walked with one out against Cody Satterwhite. Lane Adams followed with a double to put runners on second and third. Dustin Peterson then grounded out to third, and Rojas came in to score after Green threw to first for the out to tie the game.
Anthony Recker gave the Braves the lead for good with a solo homer in the fifth for a 2-1 advantage.
Gwinnett added a third run in the sixth. Johan Camargo doubled down the right-field line, moved to third on a groundout, and scored on Adams' single.
The Braves broke the game open in the eighth against the Chiefs best reliever of late, Trevor Gott. Rojas singled, Adams doubled, Peterson singled and Carlos Franco doubled to start the inning, plating three runs and extending the Braves lead to 6-1. Gott would strike out three in a row after that point.
The Chiefs will wrap up their road trip on Memorial Day and try to avoid the sweep. Greg Ross is scheduled to start for Syracuse opposite Patrick Weigel for Gwinnett. First pitch Monday is set for 1:05 p.m.