Brito's bases-clearing double in 7th fuels Lowriders past Giants 5-4
2nd straight game Fresno has enjoyed a comeback win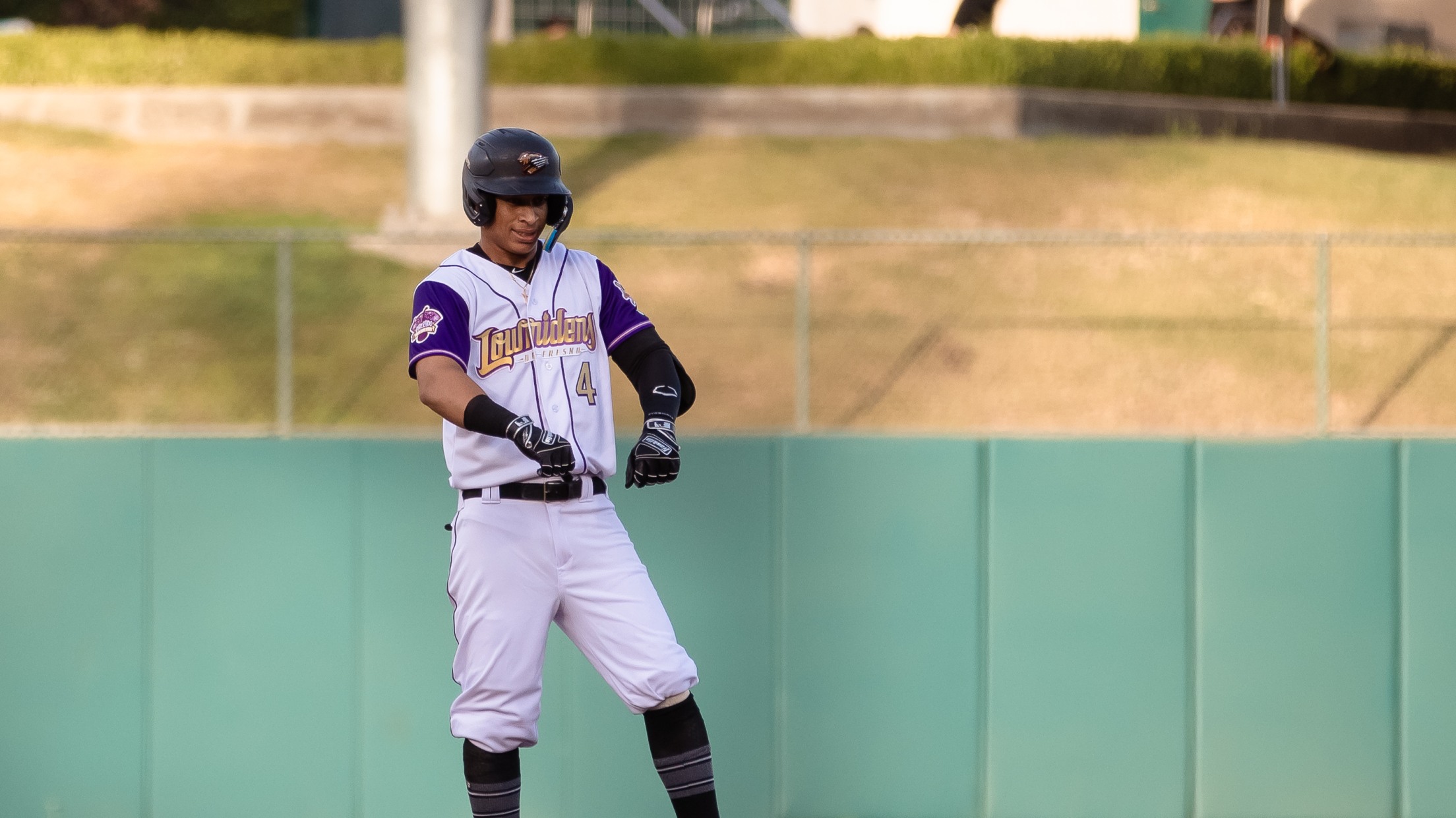 Fresno, CA (Saturday, July 9) – For the second straight game, the Lowriders de Fresno (50-30, 9-5) fueled a comeback win, racing past the San Jose Giants (46-34, 6-8) 5-4 Saturday evening from Chukchansi Park. Fresno enjoyed their fourth consecutive triumph and a series victory against San Jose. The Lowriders
Fresno, CA (Saturday, July 9) – For the second straight game, the Lowriders de Fresno (50-30, 9-5) fueled a comeback win, racing past the San Jose Giants (46-34, 6-8) 5-4 Saturday evening from Chukchansi Park. Fresno enjoyed their fourth consecutive triumph and a series victory against San Jose. The Lowriders recorded their ninth comeback win of 2022 and their third against the Giants.
San Jose powered ahead 2-0 early after a pair of solo shots by Yorlis Rodriguez and Aeverson Arteaga. Both homers carried over the left field wall. In the third, Fresno knotted the game at two after a triple by Yorvis Torrealba, RBI double by EJ Andrews Jr. and a sacrifice fly by Braxton Fulford. The Giants grabbed a 4-2 lead in the sixth after a groundout and Grant McCray RBI single. After enjoying the seventh inning stretch, the Lowriders came to the plate, looking to rev another comeback victory. A Ben Sems ground-rule double and a pair of walks loaded the bases for Juan Brito. With two outs and two strikes, Brito laced a fastball down the right field line, clearing the bases and putting Fresno in front 5-4. The double by Brito was just enough for the Lowriders to halt the Giants offense.
Fresno reliever Angel Chivilli (1-0) received the triumph in his second appearance since joining the squad. Sergio Sanchez picked up a hold after a clean eighth and Juan Mejia secured his sixth save after a strong ninth. Lowriders starter Victor Juarez did not factor in the final line after four innings of work. Tyler Ras yielded a no-decision after taking over for Juarez. San Jose righty Eric Silva mustered three frames of two-run ball. John Gavin added two scoreless innings, punching out three. Ben Madison (0-1) suffered the loss after giving up the advantage. Jose Cruz hurled a shutout frame for the Giants to wrap up the bullpen. The clubs end the series tomorrow evening from Chukchansi Park.
Top Performers: Lowriders de Fresno (Colorado Rockies)
• 2B Juan Brito (1-3, 2B, 3 RBI, HBP)
• LF Yorvis Torrealba (2-3, 3B, 2B, R, BB, CS)
• CF EJ Andrews Jr. (1-3, 2B, RBI, 2 R)
Top Performers: San Jose Giants (San Francisco Giants)
• 3B Yorlis Rodriguez (3-5, HR, RBI, 2 R)
• SS Aeverson Arteaga (1-4, HR, RBI, R, BB)
• 2B Hayden Cantrelle (2-5, 2B, R)
On Deck:
Sunday, July 10 vs. San Jose Giants, San Jose RHP Nick Sinacola (5-5, 3.58) vs. Fresno RHP Cullen Kafka (3-1, 3.55), 5:05 pm PT
ON THAT FRES-NOTES:
Juan Guerrero saw his 12-game hitting streak come to an end after an 0-4 night.
In celebration of Minor League Baseball's Copa de la Diversion, the Grizzlies transformed into the Lowriders de Fresno for the weekend.
The Lowriders and Giants had multiple bench-clearing incidents. One of the two incidents happened after the final out of the game.
San Jose tallied 12 hits with eight of their nine batters notching at least one hit.