Brown Slams Door for Fourth Consecutive Win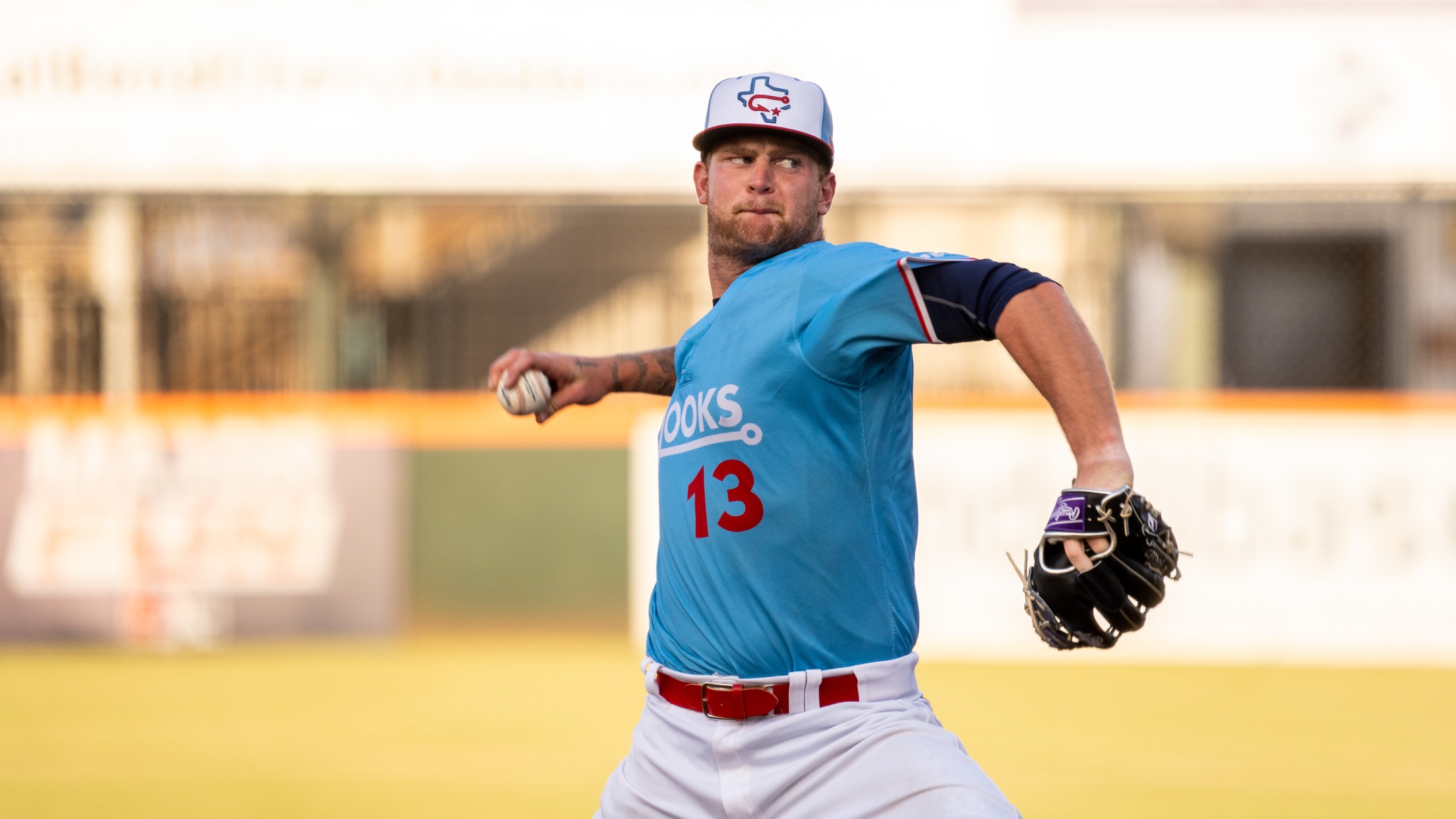 Box Score SAN ANTONIO – Tyler Brown struck out seven over the final four frames Wednesday night as the Hooks engineered a 7-4 win over the Missions at Wolff Stadium. Corpus Christi has won four in a row and five of the last six to complete a 13-12 August. The
SAN ANTONIO – Tyler Brown struck out seven over the final four frames Wednesday night as the Hooks engineered a 7-4 win over the Missions at Wolff Stadium.
Corpus Christi has won four in a row and five of the last six to complete a 13-12 August.
The Hooks scratched out three first-inning runs thanks to two walks and a hit batsman by Nolan Watson. Joe Perez, who went 4-for-5 on Tuesday, began his three-hit day with a two-run single into left to start the scoring.
Fueled by seven hits and five walks, Corpus Christi built a 6-3 over the first five innings. Cesar Salazar turned in a clutch hit with a two-out, two-run knock in the fifth against Edwuin Bencomo.
Brown picked up his second save in as many outings by dispatching 12 of the 14 men he faced. He finished the performance with nine consecutive outs, including five strikeouts in a row from the end of the seventh to the start of the ninth. The lone blemish was a Connor Hollis home run.
Brown logged a 3.97 ERA in five August assignments.
Jayden Murray and Matt Ruppenthal teamed to strand five Missions in scoring position over the first five innings.
Will Wagner and Shay Whitcomb each went 2-for-4 for CC.