Bulls Bash Tides 8-2, Earn 50th Win of 2021
Durham improves to 50-24 as Brujan, Boldt & Gray combine for 9 hits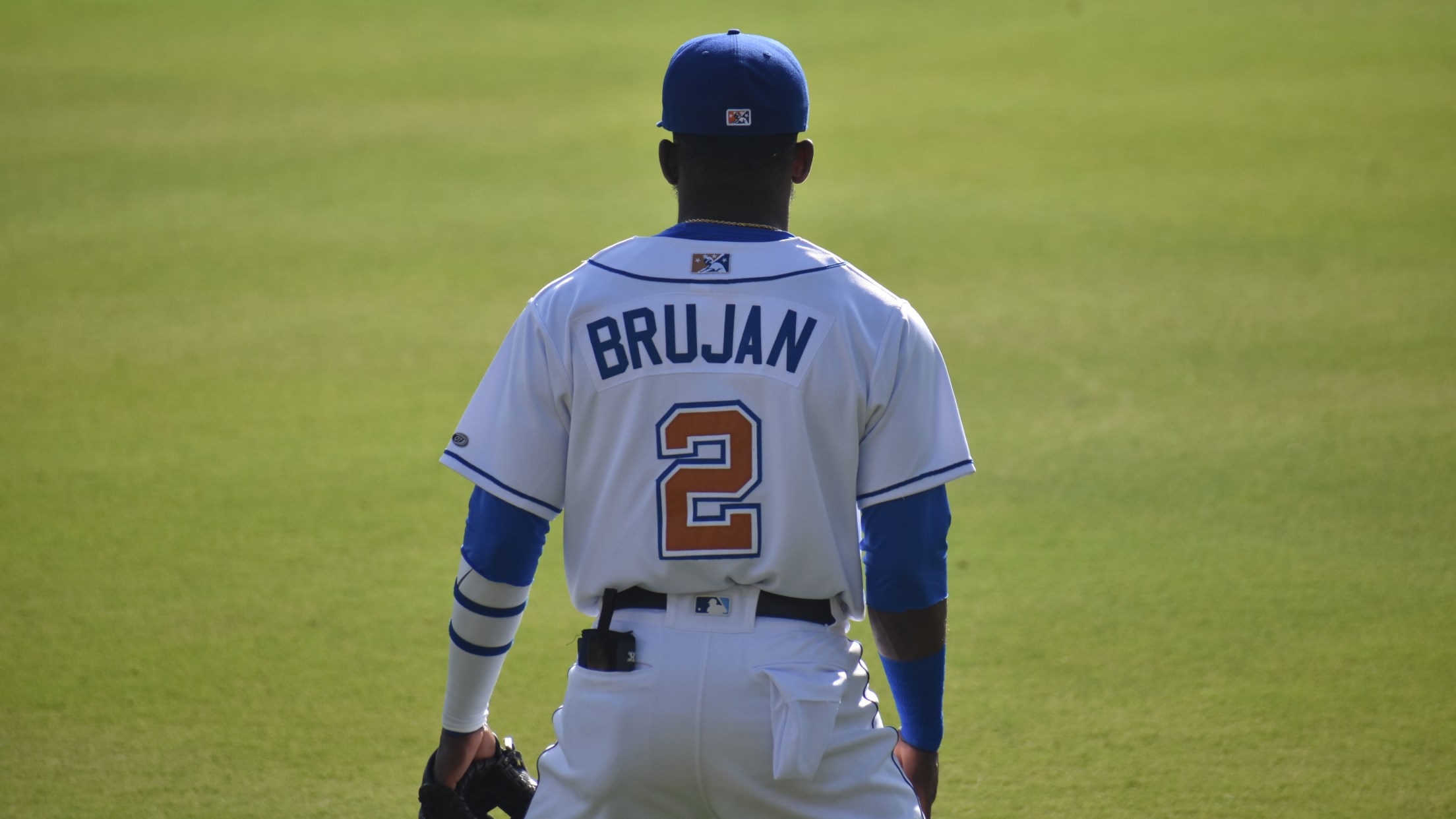 (Paxton Rembis / Durham Bulls)
Bulls second baseman Vidal Brujan, left fielder Ryan Boldt and shortstop Tristan Gray each bashed three hits, while catcher Rene Pinto crushed one of Durham's three home runs in an 8-2 victory over the Norfolk Tides on Thursday afternoon at Harbor Park. The triumph was the Bulls' 50th victory in
Bulls second baseman Vidal Brujan, left fielder Ryan Boldt and shortstop Tristan Gray each bashed three hits, while catcher Rene Pinto crushed one of Durham's three home runs in an 8-2 victory over the Norfolk Tides on Thursday afternoon at Harbor Park.
The triumph was the Bulls' 50th victory in 74 games this year, becoming the third minor league baseball club to reach that wins total this year. Only fellow Tampa Bay Rays affiliates Low-A Charleston and High-A Bowling Green have recorded 50 or more victories in the 2021 minor league campaign.
Brujan led off the top of the first with a double before coming home on Boldt's RBI double, giving the Bulls an 1-0 advantage two batters in. CF Josh Lowe answered Norfolk's single tally in the second with a run-scoring single in the third to make it 2-1. Two innings later, Gray and Boldt would exit the yard with solo shots in the fifth to extend the margin to 4-1.
The Tides would get one of those runs back in the last of the fifth, however Durham scored three in the seventh thanks to Pinto's two-run longball and Boldt's RBI single, his third run driven in. Gray brought across his second RBI of the afternoon one frame later after dropping a run-scoring single to right.
Durham starter Chris Ellis (5.0 IP, 2 H, 2 R, 2 ER, 4 BB, 5 K) earned the win, while relievers Phoenix Sanders (1.0 IP, H, K), Brian Moran (1.0 IP, H, K), Sean Poppen (1.0 IP) and Joey Krehbiel (1.0 IP, 2 K) combined for the final four scoreless innings. Norfolk right-hander Claudio Custodio (4.0 IP, 5 H, 2 R, 2 ER, BB, 5 K) suffered the defeat.
The Bulls and Tides are slated to continue their series on Friday evening, with first pitch scheduled for 7:05pm. RHP Tommy Romero (1-0, 6.75) is expected to toe the rubber for Durham, while RHP Mike Baumann (NR) is anticipated to make his Triple-A debut for Norfolk.
The Bulls are scheduled to return to Durham Bulls Athletic Park starting Tuesday, August 3 to begin a six-game series versus the Memphis Redbirds. First pitch of the series opener that evening is scheduled for 6:35pm. Tickets for that game, as well as all remaining Bulls home games are available and can be purchased at DurhamBulls.com.