Cal notes: Eveld brings football mentality
Rawhide reliever pursued gridiron career at South Florida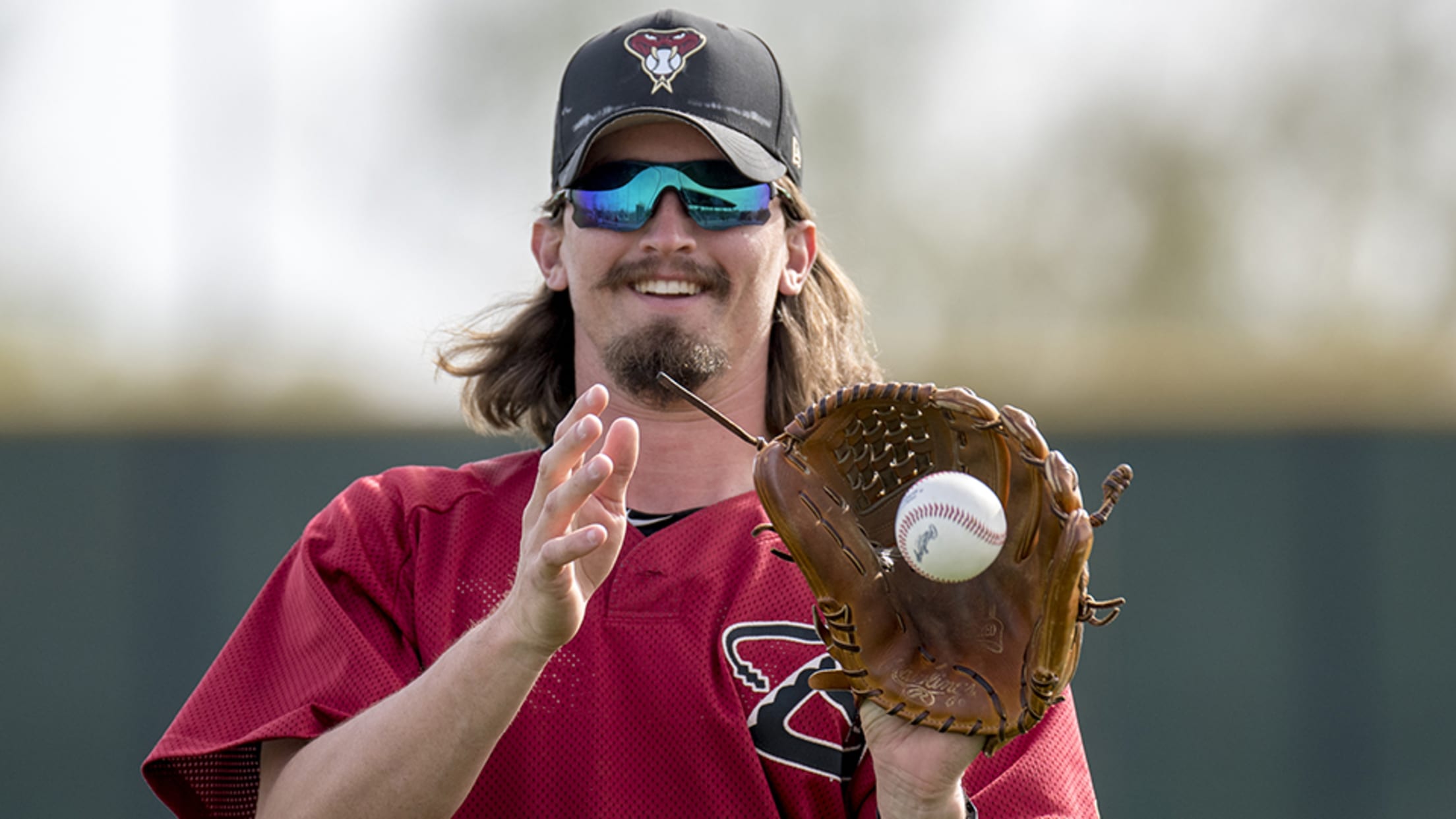 Tommy Eveld is unscored upon in six of his last seven relief appearances for Visalia. (Jared Ravich/MiLB.com)
LANCASTER, California -- Visalia Rawhide reliever Tommy Eveld is proof that things don't always turn out the way you planned.Sometimes, they're even better.
LANCASTER, California -- Visalia Rawhide reliever Tommy Eveld is proof that things don't always turn out the way you planned.
Sometimes, they're even better.
Eveld was a quarterback at the University of South Florida but tore his ACL twice and didn't get to play a snap for the Bulls.
After his first knee injury, he wanted to stay active, so he played on a slow-pitch softball team with his dad and two brothers and a couple of friends from his hometown in Florida. After seeing him play, his best friend's brothers asked him to play in their wood bat league. And a month or so later, they encouraged him to try out for the USF baseball team, so he did.
"I made the baseball team and after my first season, something didn't feel right in my knee," Eveld said. "So I got another MRI just to find out that it was torn again. I knew exactly when it happened -- I made a cut on the field after my first surgery where I just felt it go again.
"So I played a full season at wide receiver and pitched a full season with no ACL."
After the second surgery, he decided he couldn't play football anymore. But baseball wasn't as hard on his right knee, his push-off leg, and he continued to play. He wasn't unfamiliar with the sport, having played baseball until he was 15, when he decided to focus on football.
Eveld was taken by the D-backs in the ninth round of the 2016 Draft and recorded 14 saves and a 0.33 ERA at Class A Kane County last season before moving up to Class A Advanced Visalia.
"It's more of a blessing. Nobody in a million years thought this would ever happen," he said. "Everything's sort of been lining up, starting with the football coach being cool with me going to the baseball tryout to the baseball coach for giving me the opportunity to pitch for his team and, obviously, the Diamondbacks for taking a chance on me in the Draft."
Playing in that softball league also changed the course for Eveld's brothers, Bobby, who also played quarterback at USF; and Wesley, who just started pitching again for the Bulls.
"We all sort of took the same six-year gap off of baseball," Tommy Eveld said.
Bobby, who is Eveld's throwing partner in the offseason, signed with the Blue Jays as an undrafted free agent in April 2016. He was released on March 23.
"He's a right-handed power reliever back in Florida, if anyone needs him," Eveld said.
Eveld, who has a goatee that matches the V of the Visalia logo, has brought his football mentality to the mound. He walks out of the bullpen to the Monday Night Football theme and has been dubbed "Touchdown Tommy," because he puts his arms up to signal a touchdown when he records a save.
"Just the intensity I try to bring is when a football coach tells you to go run through a brick wall," he said. "I try to take that onto the mound with me. Some nights it's easier than others, but if you can just find a way to channel that kind of intensity into your pitching, I feel like it really helps."
Once he gets on the mound, he's intense and focused. The right-hander has some striking similarities to Tim Lincecum, mainly in his delivery as he twists in the windup.
"I've heard that. I guess just with my [long] hair and I twist up in my delivery," Eveld said. "But his arm goes straight down when he's at his balance point and I keep my arm short like I'm throwing a football."
Before he gets the call to the mound, Eveld tries to keep it light in the bullpen. He says it's important not to overthink things, so he lightens the mood with corny jokes.
One of the team's favorites is: "Why do elephants paint their toenails blue? So they can hide in a blueberry bush." When that gets a laugh he follows up with, "Have you ever seen an elephant in a blueberry bush?" The answer is almost always no, followed by, "That's because his toenails were blue."
Keeping things light seems to be working for Eveld, who entered Saturday with a 1-0 record, one save and a 2.70 ERA in 11 appearances.
"We've got two really good catchers catching for us right now and really solid defense," Eveld said. "So I can't take all the credit for success on the field."
Spoken like a true quarterback.

In brief
Practice makes perfect:
The Mariners' top two prospects,
Kyle Lewis
and
Evan White
, and 22nd-ranked
Donnie Walton
lined up on the first-base side before a May 13 game against Lake Elsinore and took practice swings as they watched the opposing pitcher warm up. All three players, who comprise the heart of the Modesto Nuts lineup, had a hit and an RBI in the first three innings of the game. According to Nuts broadcaster Keaton Gillogly, the practice is done by everyone in the lineup as manager Mitch Canham has talked about the impact of watching Ichiro Suzuki do it.
Raking against the Rawhide:
Lancaster's
Max George
has four homers this season and three of them have come against Visalia. He victimized the Rawhide again on Wednesday.
Merisa Jensen is a contributor to MiLB.com.