Cardinals Fall to Rays in Opener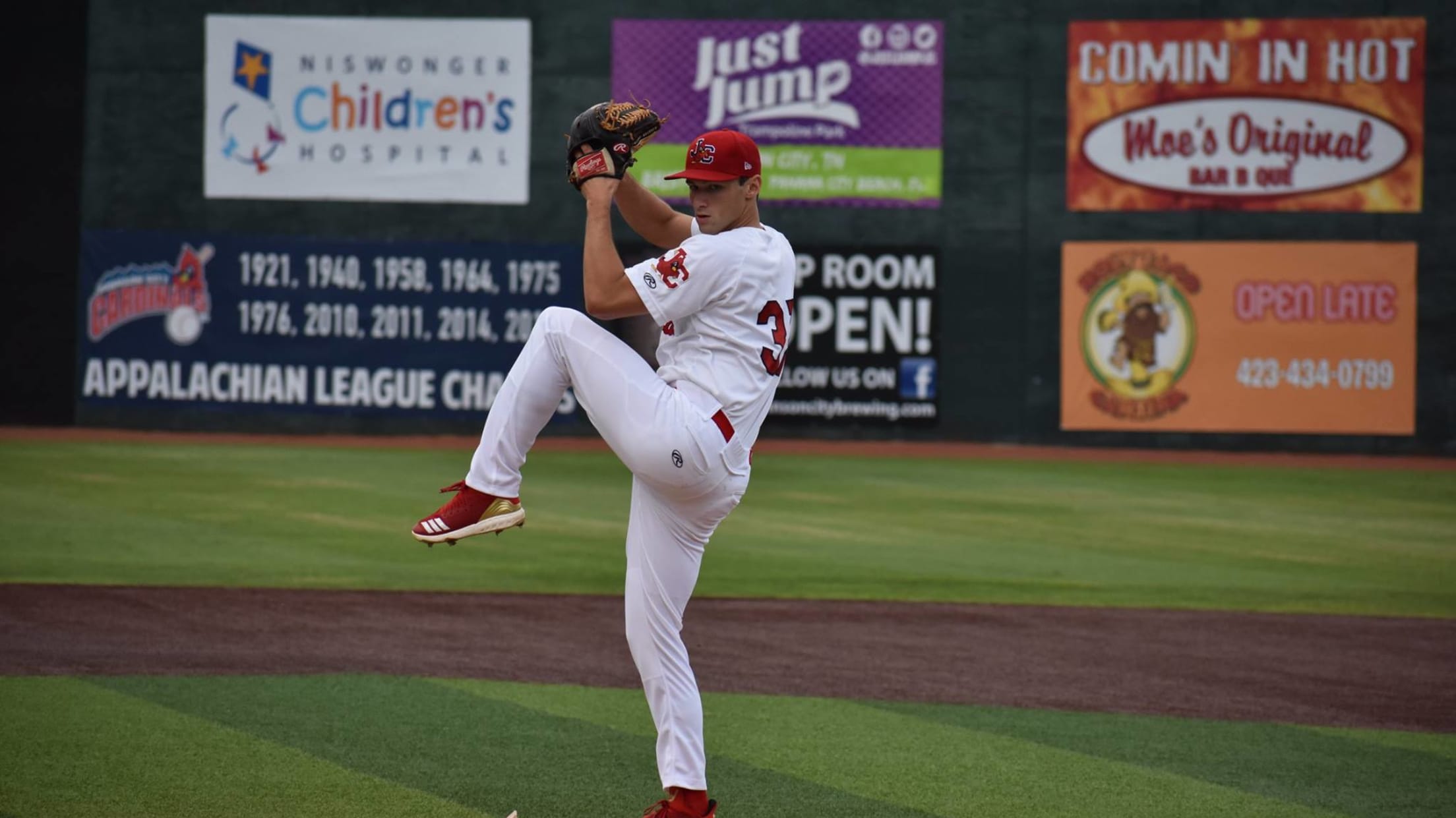 JOHNSON CITY, TN - After a rainout that gave the Cardinals a day off, they looked to get in the win column against the Princeton Rays. The Cardinals fell in the opener to the Rays, 10-2.The Cardinals started the scoring in the bottom of the third with two. JonatanMachado led
JOHNSON CITY, TN - After a rainout that gave the Cardinals a day off, they looked to get in the win column against the Princeton Rays. The Cardinals fell in the opener to the Rays, 10-2.
The Cardinals started the scoring in the bottom of the third with two. JonatanMachado led off the inning with a double (8). With one out, LeandroCedeno doubled (8) and Machado scored from second to give the Cardinals a 1-0 lead. With two outs, BrandonRiley singled and Cedeno scored from second to put the Cardinals up 2-0.
That was all the scoring for the Cardinals. Princeton answered with 10 unanswered runs; four in the top of the fourth, three in the top of the fifth, one in the top of the sixth, and two in the top of the seventh.
ColeAker started the game for the Cardinals. Cole went 4.1 innings, giving up eight hits, five earned runs, and notched seven strikeouts.
The Cardinals used three pitchers after ColeAker. JakeSylvester was first out of the bullpen. He went 1.2 innings, gave up two hits, two earned runs, and notched a strikeout. OneiverDiaz was second out of the bullpen. Diaz went two innings, gave up five hits, two earned runs, and notched four strikeouts. JuniorGonzalez was the final reliever used and went one inning, while only surrendering two hits.
Game two between the Cardinals and Rays is slated for 7:00 p.m. tomorrow.
You can listen all season long to Johnson City Cardinals baseball on the MiLB First Pitch App, or via TuneIn Radio on the Johnson City Cardinals Radio Network.
The full schedule for the season and information regarding tickets, and promotion days can be found at jccardinals.com or by calling the Cardinals Office at (423) 461- 4866.