Cardinals Lose Series Finale to Mets
Blake Drake Hits Seventh Home Run of the Season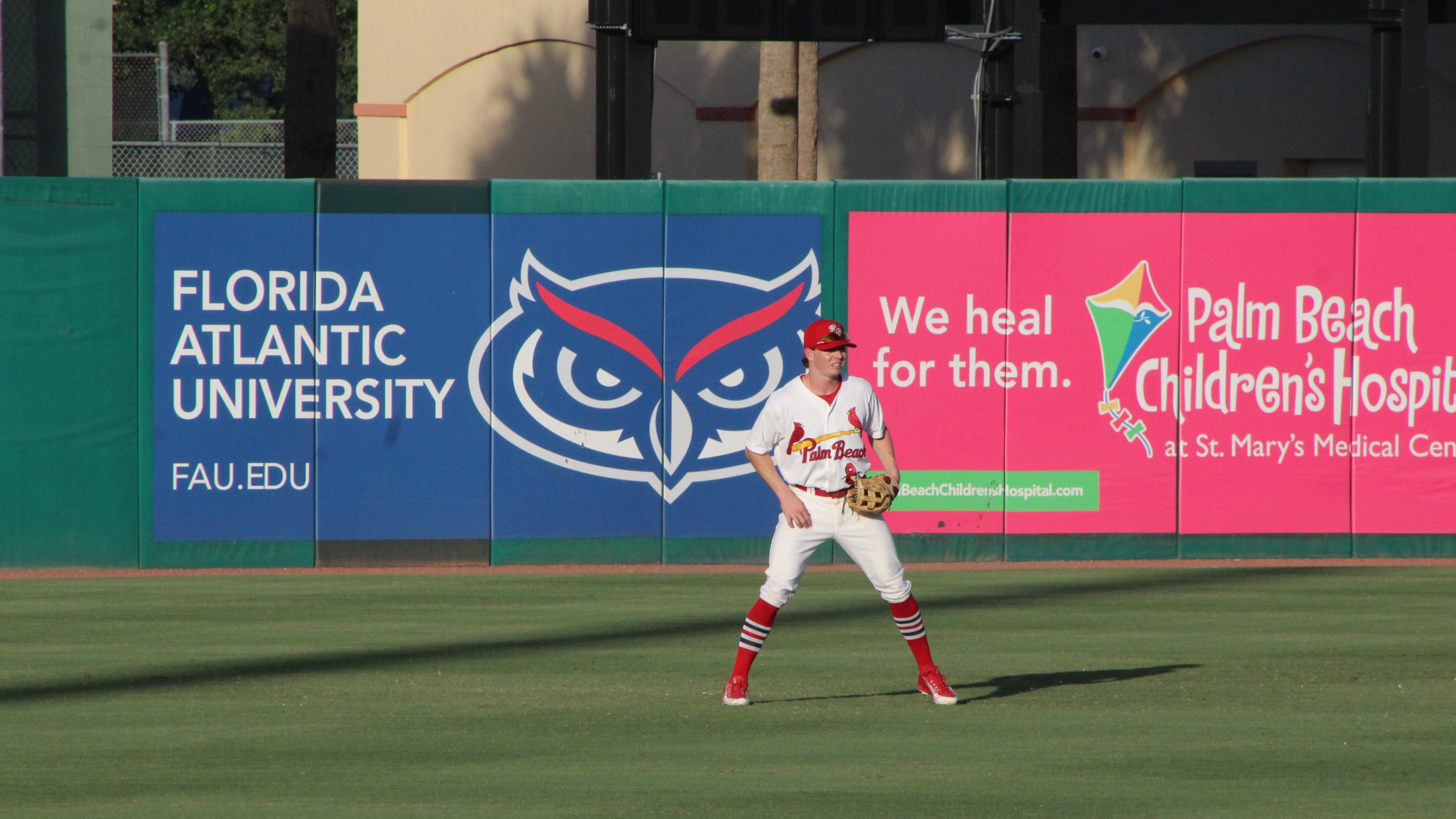 Jupiter, FL - The Palm Beach Cardinals (71-56, 31-29) scored only one run in a 2-1 loss to the St. Lucie Mets (59-72, 26-37) on Sunday afternoon.Mike O'Reilly got the start and twirled seven two run innings on seven hits. He walked two batters and struck out three batters. The
Jupiter, FL - The Palm Beach Cardinals (71-56, 31-29) scored only one run in a 2-1 loss to the St. Lucie Mets (59-72, 26-37) on Sunday afternoon.
Mike O'Reilly got the start and twirled seven two run innings on seven hits. He walked two batters and struck out three batters.
The St. Lucie Mets jumped on the board first as Nick Sergakis turned on a 1-1 pitch and put it over the left field fence for his sixth home run of the season. The home run gave the Mets a 1-0 lead in the second inning.
Palm Beach got the run back in the third inning when Blake Drake took a 3-1 fastball over the left-center field wall for his seventh home run of the season. The home run tied the game at one apiece through three innings.
St. Lucie took the lead in the top of the fourth as Wuilmer Beccera drew a leadoff walk and got to third on a Nick Sergakis single. Beccera scored on a Michael Paez single to right to take a 2-1 lead.
St. Lucie would cruise to a 2-1 victory over the last six innings.